No two JRTs are alike… and these photos are proof! Check out these awesome and different patterns on these 10 cute JRTs.
This one is completely covered in ginger freckles!
Mickey Mouse ears!
This little cutie has eyebrows!
A heart right in the middle of their back!
A 50/50 face!
This one looks like they're getting a hug!
A spot right on their head!
The pup on the right has an "angel feather" on their face!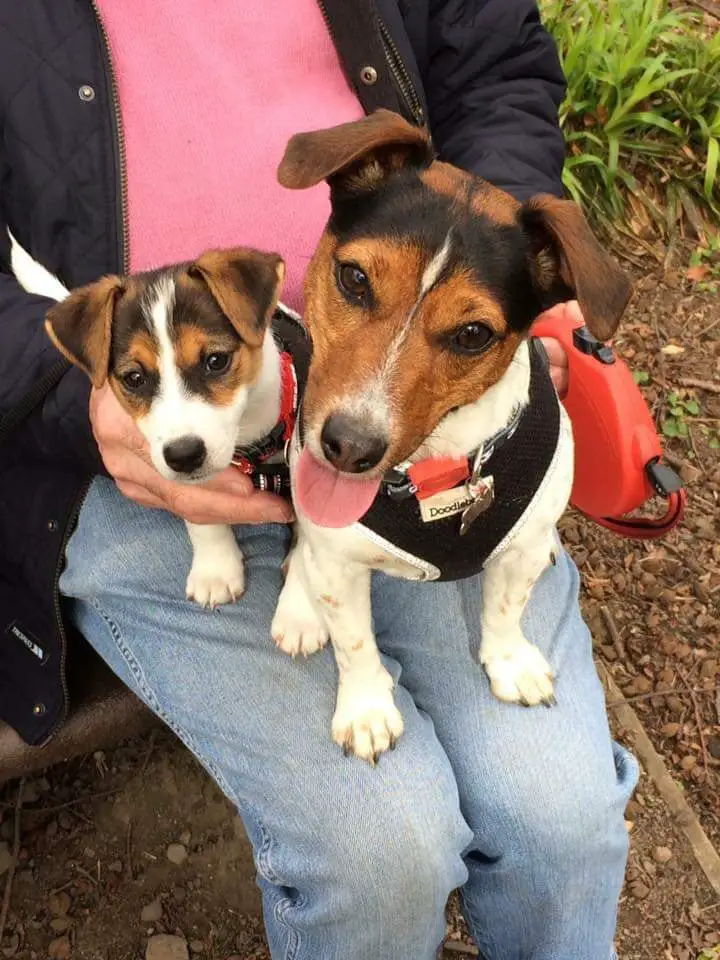 Little white socks on this one!
A perfect spot in the middle of their back!