*This post may contain affiliate links. As an Amazon Associate we earn from qualifying purchases.
All of us see bikers all the time on the roads. And no, we don't mean motorcycle bikers, we mean bicycle bikers. You see them rolling down the street, with their little bike baskets and their little bell letting people know to get out of the way. But what do they carry in those baskets? Well we don't know about all of them, but these guys carry their JRT's in them, and the pictures are just too cute to handle!
Enjoy these biker JRT's, we sure did!
Appie is ready for her ride!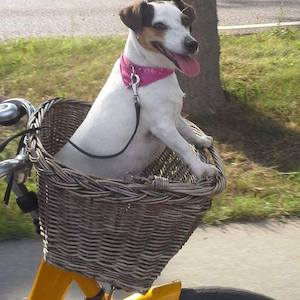 Mac is ready for his ride back home!
This pup is ready to roll!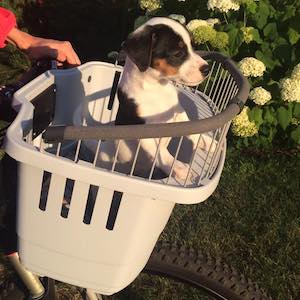 "I am not getting out of this basket until we go around the block one more time!"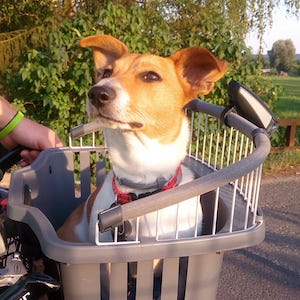 Jessie looks absolutely adorable in her little basket!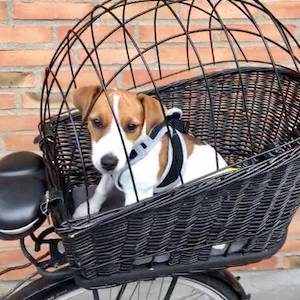 Two is better than one!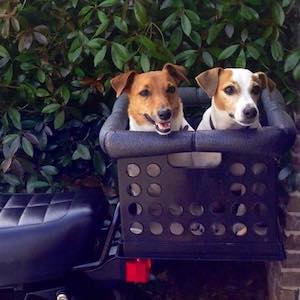 "Come on mom, I'm ready to go!"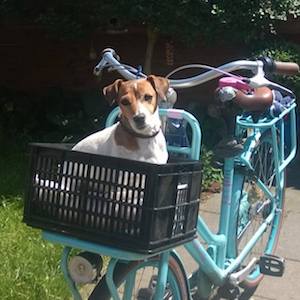 Rex is so happy to be going for a ride, his smile says it all!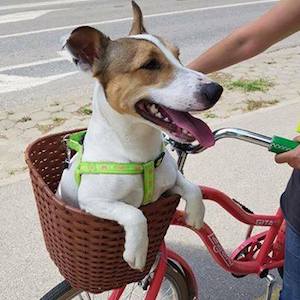 Somebody is more than ready for their evening bike ride!
Lily is tired out from her ride!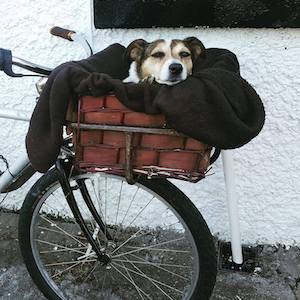 Peek-a-boo!
"Is the ride really over?"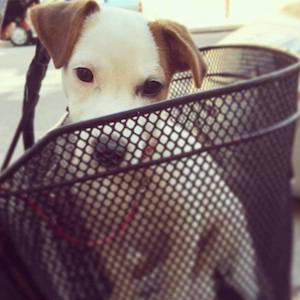 "Wait it's time to get out already?"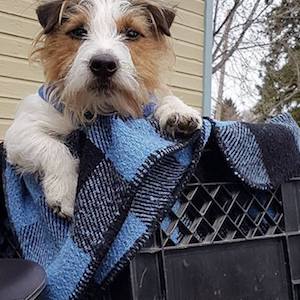 Pretty in…purple?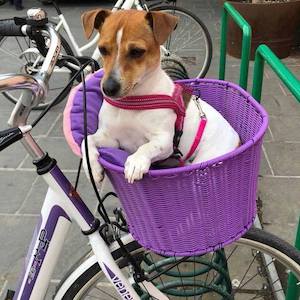 Two peas in a basket!