*This post may contain affiliate links. As an Amazon Associate we earn from qualifying purchases.
It's no secret that dogs are not a big fan of getting baths, especially our JRT friends! But, some of them really don't mind bath time. It really just depends on the dog. But here are a few of our adorable JRT friends during bath time! Enjoy, we sure did!
Chevy giving mommy the best puppy dog eyes, wanting to get out of bath time!
Bailey has his 2 best pals helping to give him a bath!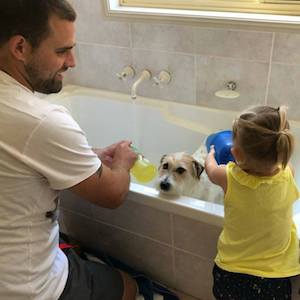 These two are having some bath time fun!
"Can we please be done now?"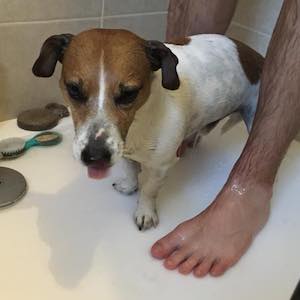 Lola getting an outside bath. What fun!
Rub-a-dub-dub!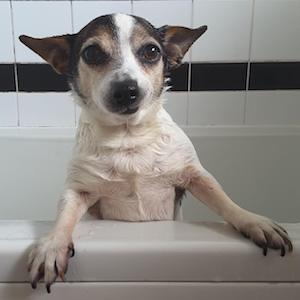 Buddy and Millie enjoying bath time together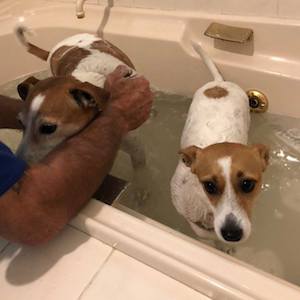 "Toys during bath time? Could it get even better than this?"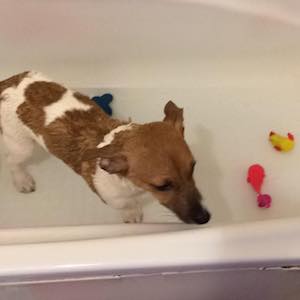 Rubber ducky's make bath time way more enjoyable!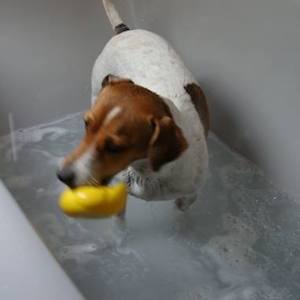 Bestest of friends!
"But I like my paws green!"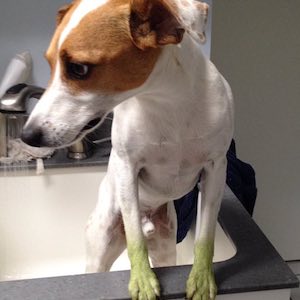 "Despite me cooperating, I'm really not enjoying this."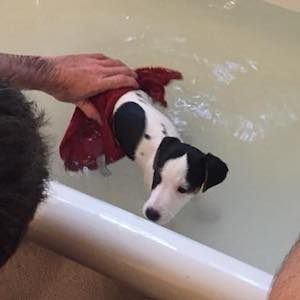 These two sweeties definitely needed a bath!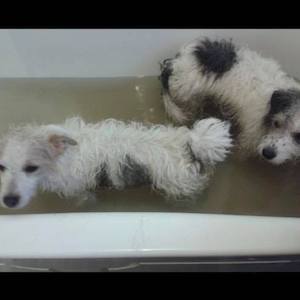 "I'm starting to think that maybe we both can't fit in this little tub!"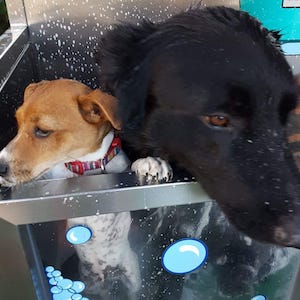 This cutie has his floaty on so he doesn't drown in the tub!