*This post may contain affiliate links. As an Amazon Associate we earn from qualifying purchases.
There's always one. That dog. The one whose handler works all year to get them to the Big Show, and then decides it's time to clown around.
In 2017, it was a Jack named Olly. And then in 2018, Ollie did it again.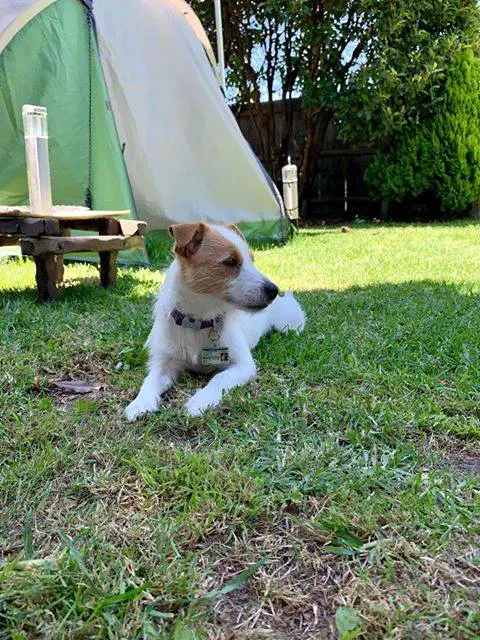 What is Crufts?
Crufts is one of the world's largest and most prestigious international dog shows. Held in England every year, Crufts is hosted by the Kennel Club.
Now, as you probably know, the Jack Russell Terrier already has a special place in the history of the Kennel Club. Parson John "Jack" Russell himself was a founding member of the club, as well as a respected show judge. He also wrote the breed standards for a number of terrier breeds.
Some might think a prestigious international dog show would be filled with uptight pet parents, and would have little tolerance for clowning around. (Christopher Guest parodied international dog shows like Crufts in his film Best In Show, and if you haven't seen it, you should!)

But, as you'll see in the videos below, Ollie's antics on the agility course charmed the judges and audience alike.
About Olly
For such a happy-go-lucky pup, Olly had a rough start.
First, at just six weeks old, he was abandoned outside the gates of an animal shelter in Hertfordshire, England. Anything might have happened to him, had the staff not found him in time. He might have run away, found mischief with wild animals, or fallen victim to the sometimes-harsh British weather.
But fate had other plans.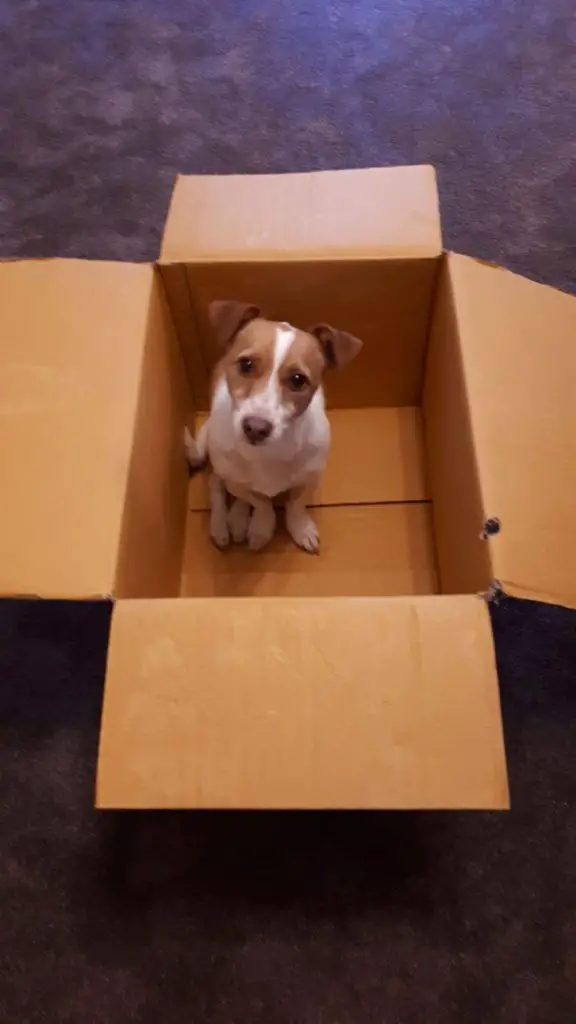 As soon as Olly was cleared for adoption, people were lining up to take him home. The lucky person turned out to be Karen Parker, who lucked out when the family who had reserved Olly decided not to take him home after all.
Ollie was mischievous from the start. Parker said he spent a good deal of their first meeting humping her foot.
She told The Blue Cross, "He humped my foot, he completely ignored me and I thought 'this is my naughty dog'! I love him so much."
The Big Show
Like all Jacks, Olly is clever and energetic. When he came to Crufts, he had been taking agility classes for four years, and was an old hand. Unfortunately, according to Parker, Olly sometimes suffers from stage fright.
She told the Blue Cross, "At our training club he does everything beautifully, and then I take him to shows and he just loses it. He just switches off. He once almost did a whole circuit at a show, and then two obstacles before the end he saw a collie and went to say hi, and that was it."
But at Crufts in 2017, Olly's stage fright took a comic turn.
Olly Charms the Judges
"Olly's all over the place," one judge says, "and so he should be!"
"As you can see, he's having a ball!"
"You'll never catch him now!"
"Oh, what a nosedive! He couldn't care less!"
And here he is a year later, at Crufts 2018.
"I've no idea if she's trained him…." (She had. For five years.)
"My word, he's a happy little chap."
And that, as we all know, is the point.
Where is Olly Now?
Olly, as all dogs should be, is a beloved family pet. He lives with Parker and her family, as well as four other Jack Russell mixes. Parker's teenage daughter helps to train the dogs. According to Parker, Olly's favorite hobbies are sunbathing, running, walkies, and baths.
Parker says, "I've learnt so much from him; he has taught me so much. He's mad as a box of frogs and I really do believe he was meant to be mine."
Featured Image: CC0, via Pxhere