*This post may contain affiliate links. As an Amazon Associate we earn from qualifying purchases.
If you like to sew, sewing for your dog is easy and fun. You don't have to be an expert garment-maker. You don't even have to be particularly good at sewing.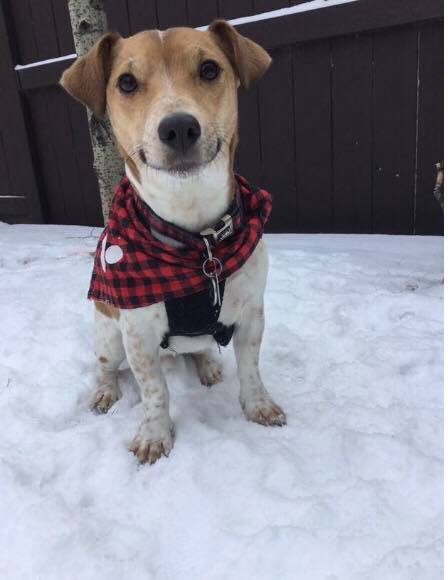 A coat for your pup can be a simple, flat garment with fasteners. If you want to get fancy, you can make sleeves as well. But you don't have to.
All you need is some basic — very basic — pattern-making skills, the right materials, and a vision.
What You'll Need
It's always a good idea to get your materials together before you begin. That way you can determine if you have everything you need, or if you need to pick up a few things. Here are the basics.
Measuring tape
Scissors
Sewing machine, or needle and thread if you're sewing by hand
Fabric for the outer
Lining fabric (if you're doing a lined jacket)
Interfacing (optional)
Fasteners (choose one: Velcro, ribbons, buttons, snaps, hook & eye closures)
Your pattern
Outer? Lining? Interfacing?
What kind of garment do you want to make? This will determine your fabric choice.
If you're making something basic you may only need one layer of fabric.
On the other hand, if you're making something more complicated, say a waterproof coat or a lined winter coat, you will need fabric for the outer and the lining.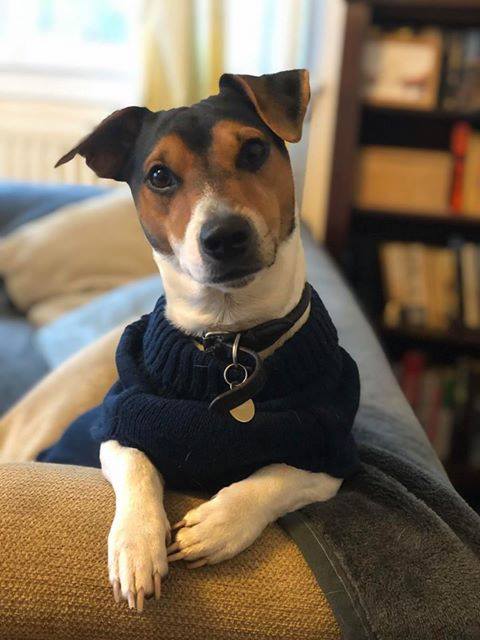 The outer
For the outer, you might consider a waterproof nylon; a warm, decorative tweed, or anything else from which you might make your own coat. The lining could be a soft fleece, or even a fluffy faux sherpa. You can buy these fabrics yourself, or you could recycle a coat that you don't use, or even buy one from a thrift shop.
For a lighter coat, synthetic fleece is a great choice. It's cheap, comes in a lot of fun colors and patterns, and many brands are made from recycled plastics. Also, since fleece doesn't fray, it can make a fabulous, easy project to do with kids.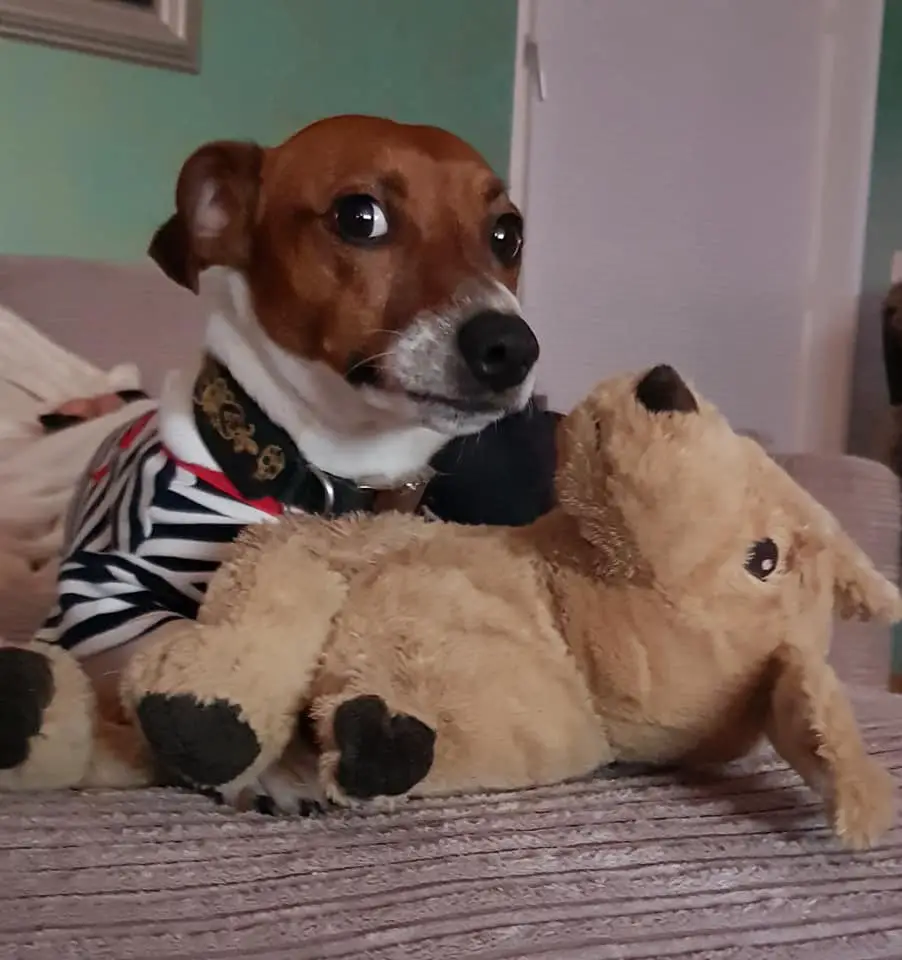 Interfacing and batting
Interfacing? What's that? Interfacing is a middle layer that stabilizes a fabric and helps it to hold its shape. Depending on your fabric, you may or may not care to skip this layer. It's up to you. You can buy sew-in interfacing or iron-in interfacing. If you do use the iron-in version, though, make sure your fabric is heat-safe.
You might also see the term batting. This is a fluffy lining of cotton or synthetic fibers most often used to fill quilts.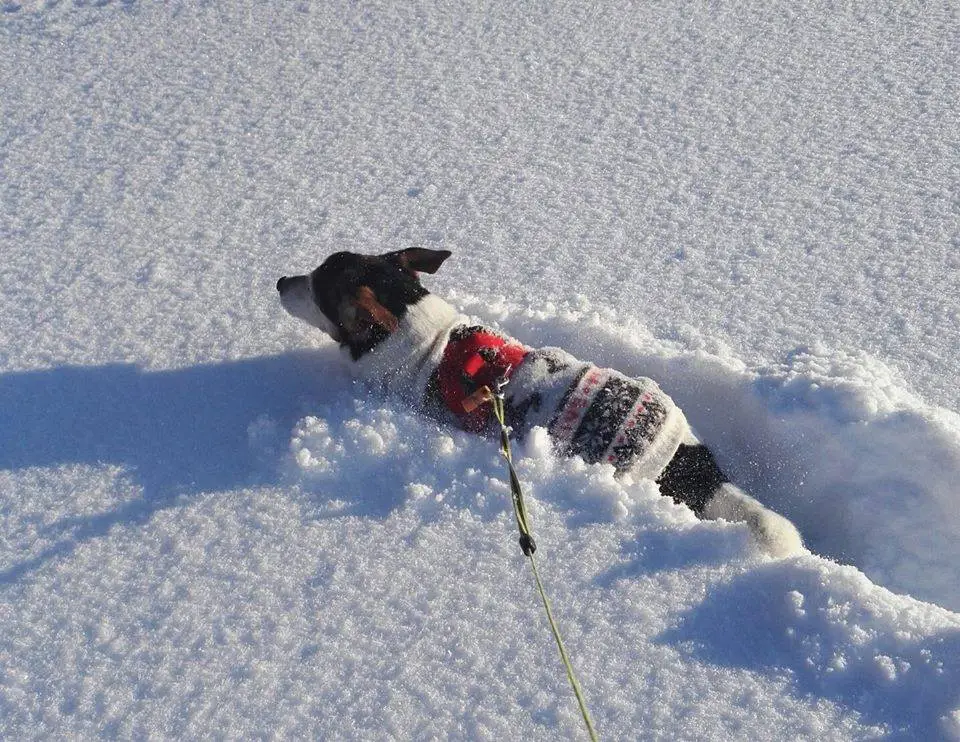 Measure Your Dog
You'll need three measurements: around the neck, the length from the base of the neck to the start of the tail, and the circumference around the chest. Whether you download your pattern or make it yourself, you'll need to compare the size of the pattern to the size of your dog.
The Pattern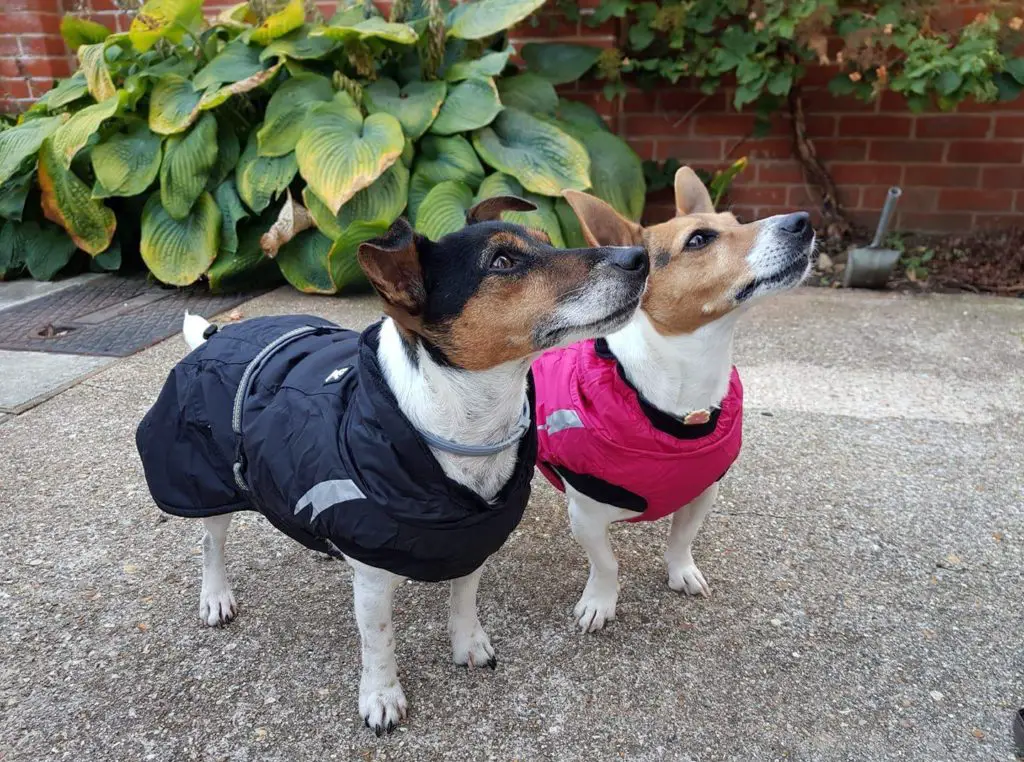 A dog coat pattern can be as simple as a flat, one-piece cutout. It could be a saddle-shape, or it could have arms that extend under the belly and around the chest. A quick internet search will turn up loads of free patterns. All you have to do is pick the one that you like the best. Here are a few examples.
The basic rectangle or oval
Whether you're making a fashion item or something to keep your pup warm, you can do it very simply by making a rectangle or oval-shape. Measure your dog, measure out your square or oval on a piece of paper, and boom. You can use ribbons or velcro to fasten the saddle around the chest and/or under the belly as desired. Quick, easy, done.
A bit more complicated
Ricochet has something a bit more complicated, but not by much. It's a one-piece, saddle-style coat with arms that reach around the chest. You can make one layer, two, or three — whatever strikes your fancy.
Top of the line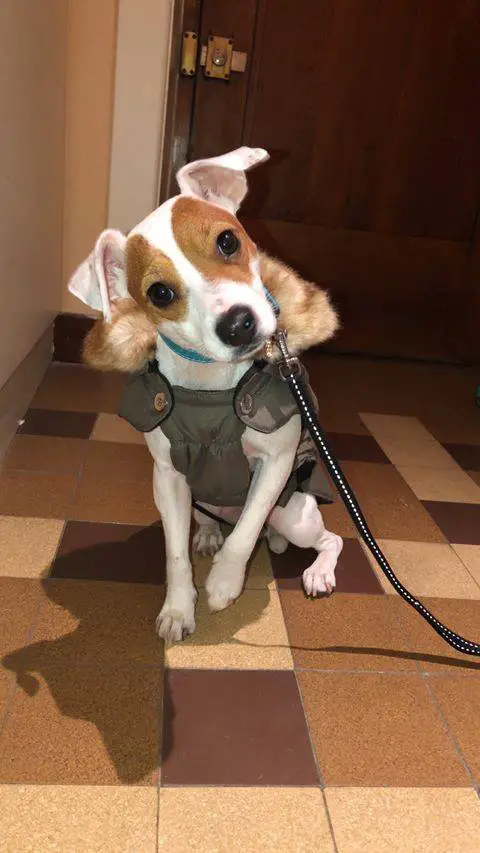 If you're looking for a bit more of a challenge, The Spruce has a three-piece pattern for a lined, waterproof small dog coat. You'll need to download the pieces, print them out, tape them together, and cut two to three layers: one each for outer, lining, and interfacing if you want interfacing. This coat wraps around the middle and the chest, and uses the fasteners of your choice.
You can even add touches of your own, like the buttons and fold-back faux-fur collar in the picture above.
What's Next?
If you find a pattern you like, it's not that hard to churn out a few at a time. Why not make a few to sell? Or organize your family and friends to make coats for animal charities? The only limit is your imagination.
Featured Image CC0 via Pxhere