These JRT's are ready for winter in their cutest winter clothing!
"Howdy Partner!"
"Did you say outside?….Well, I am certainly ready!"
"The stripes are working for me."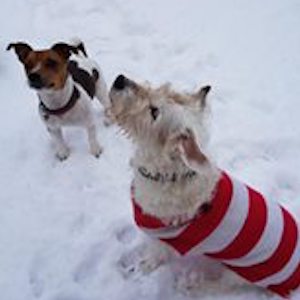 "Plaid is IN this year!"
"Matchy matchy with my siblings!"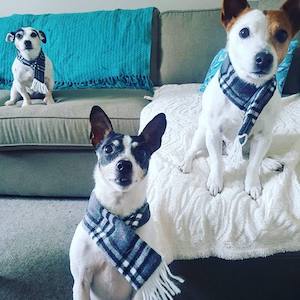 This JRT is nice and warm in his burgundy coat and is ready to play outside!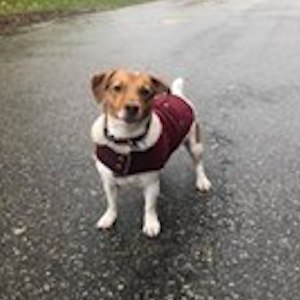 This sweet JRT pup is wearing his first cable knit sweater and he seems to like it!!
"Mommy take a picture of me in my new fitted sweater!"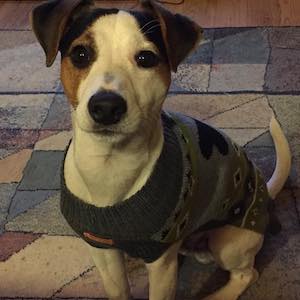 Kiko is smiling pretty in his wrap around scarf for the camera!
Rudy is super excited about his fancy new coat and this car ride!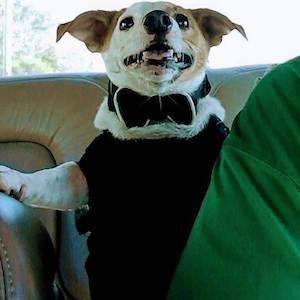 "This gorgeous hat keeps my ears warm AND make me look fabulous."