*This post may contain affiliate links. As an Amazon Associate we earn from qualifying purchases.
JRTs are always fascinated by meeting new people, new dogs, or even new other animals! Here are 12 JRT & horse friends we love!
Starting off with these cuties meeting!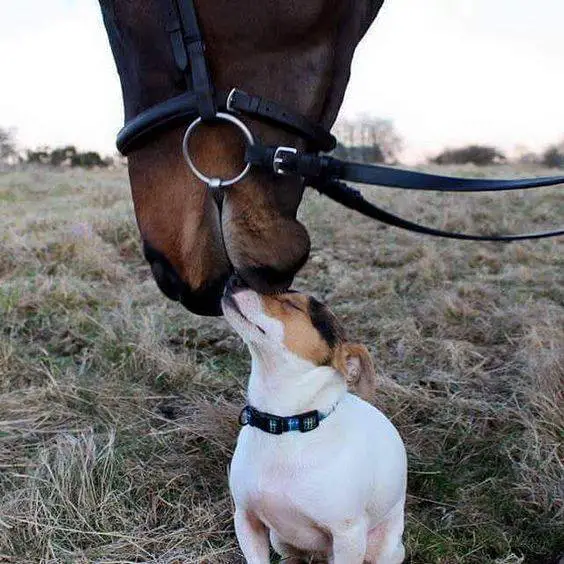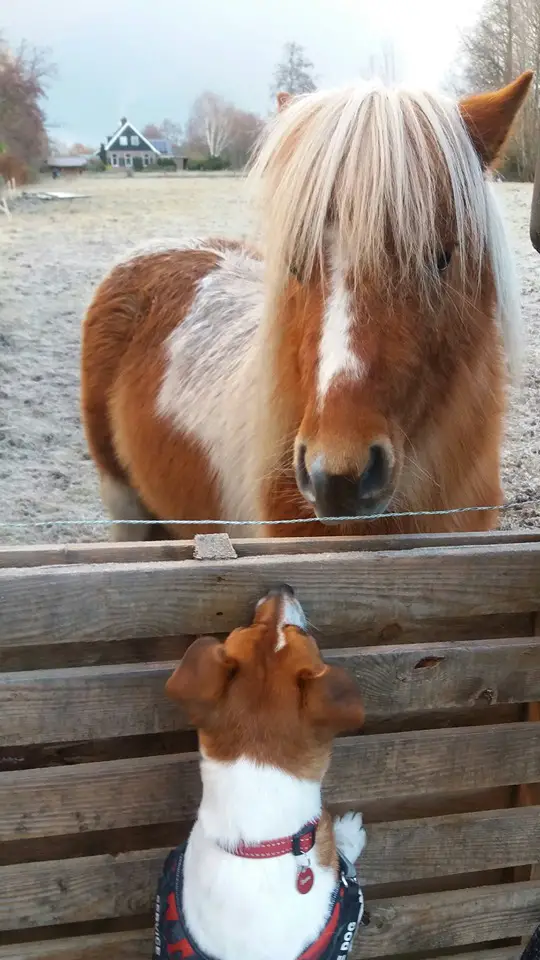 Meeting new kinds of animals is always fun for a JRT!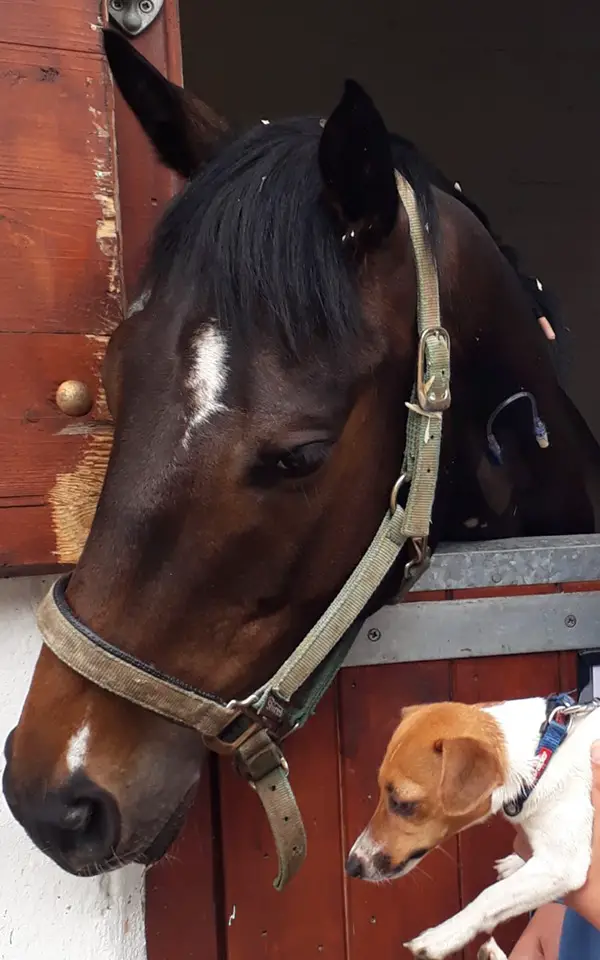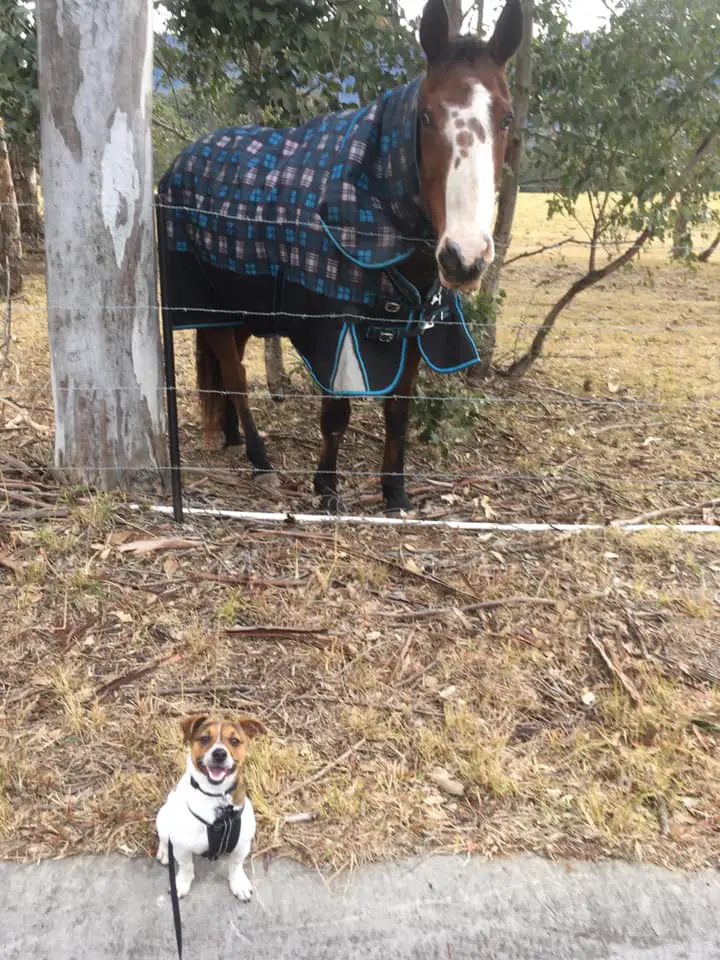 "Hmmm… You don't smell like a dog!"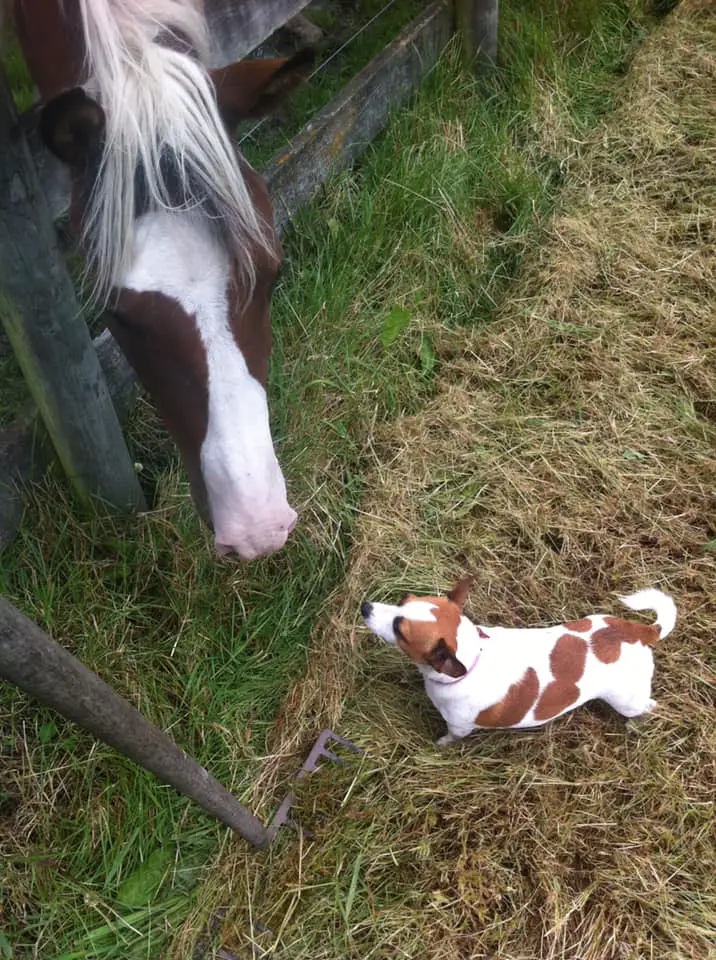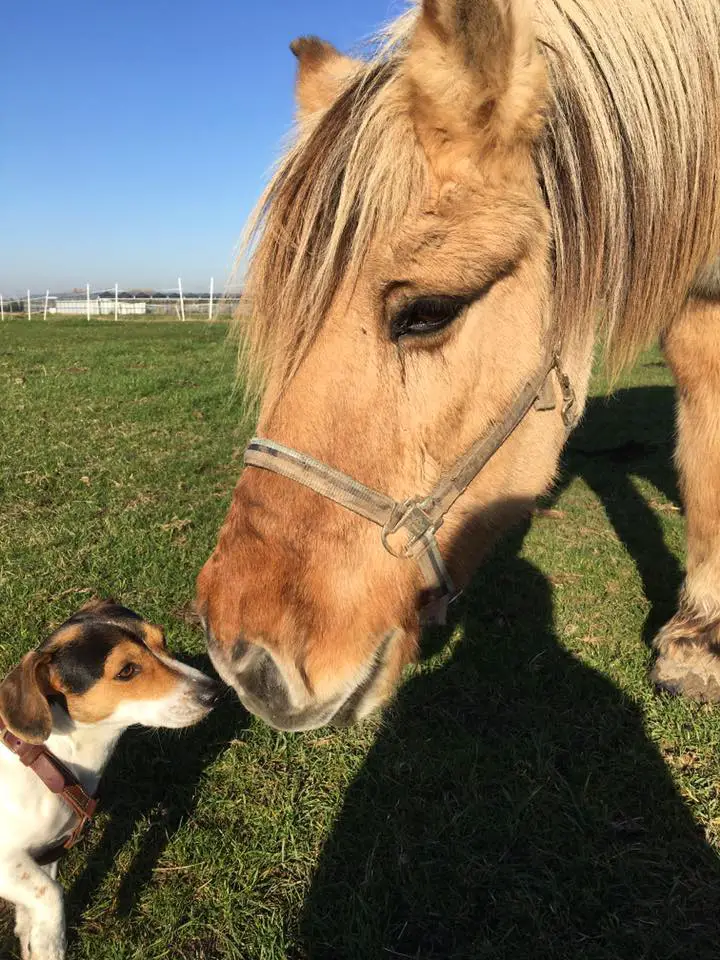 "You're a lot bigger than a dog!"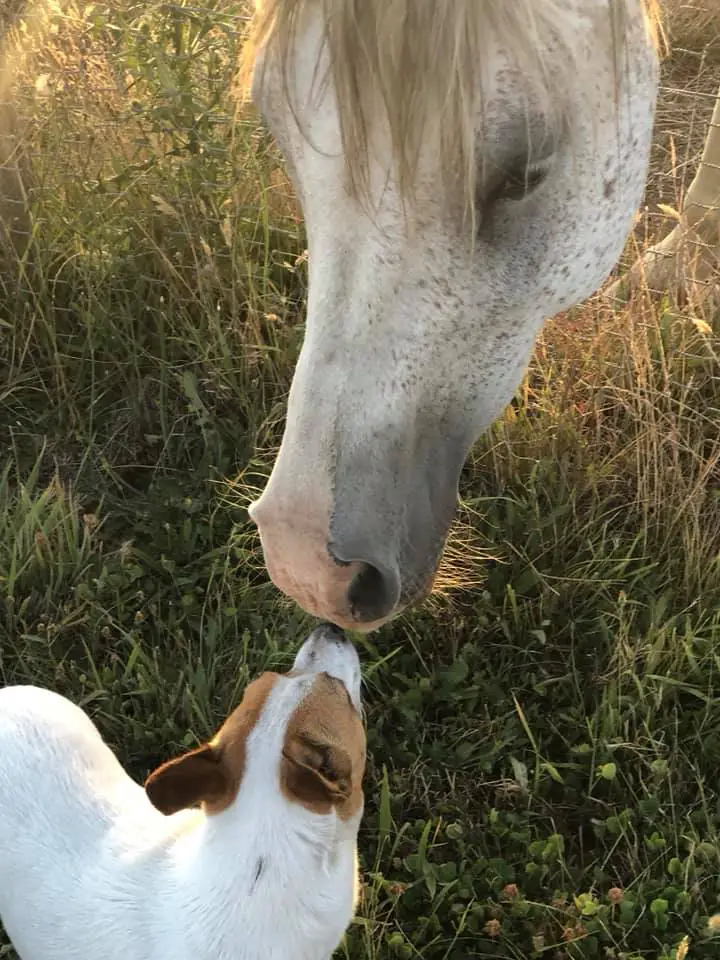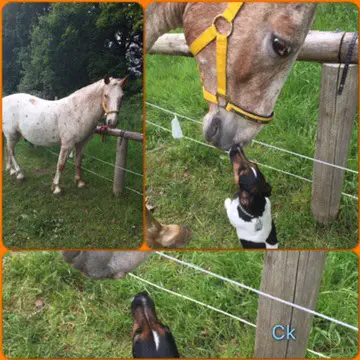 Testing the waters with this new friend…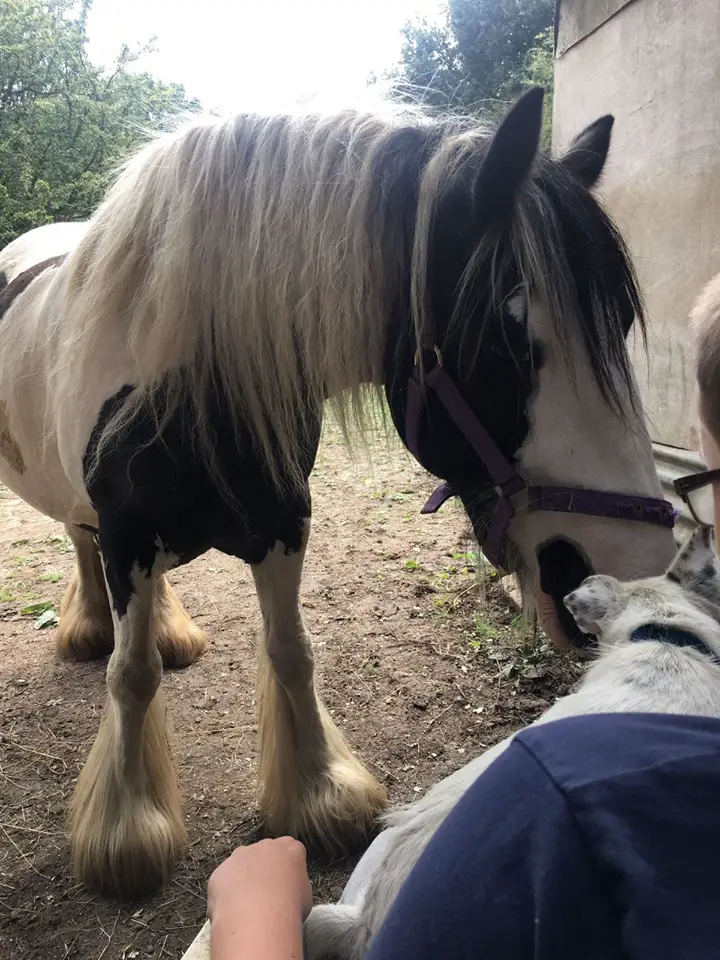 "Giddy-up!"