*This post may contain affiliate links. As an Amazon Associate we earn from qualifying purchases.
Summer is the season for water adventures, and it seems that everywhere you look, a Jack Russell is diving in — sometimes literally.
Take a look at these Jacks having a ball, whether in swimming pools, rivers, the ocean, or the backyard — even on boats!
Pool Jacks
Oreo and Martian of Puerto Rico love to keep cool in a pool. And these athletic and highly coordinated Jacks not only enjoy a boogie board, but have figured out how to share one as well!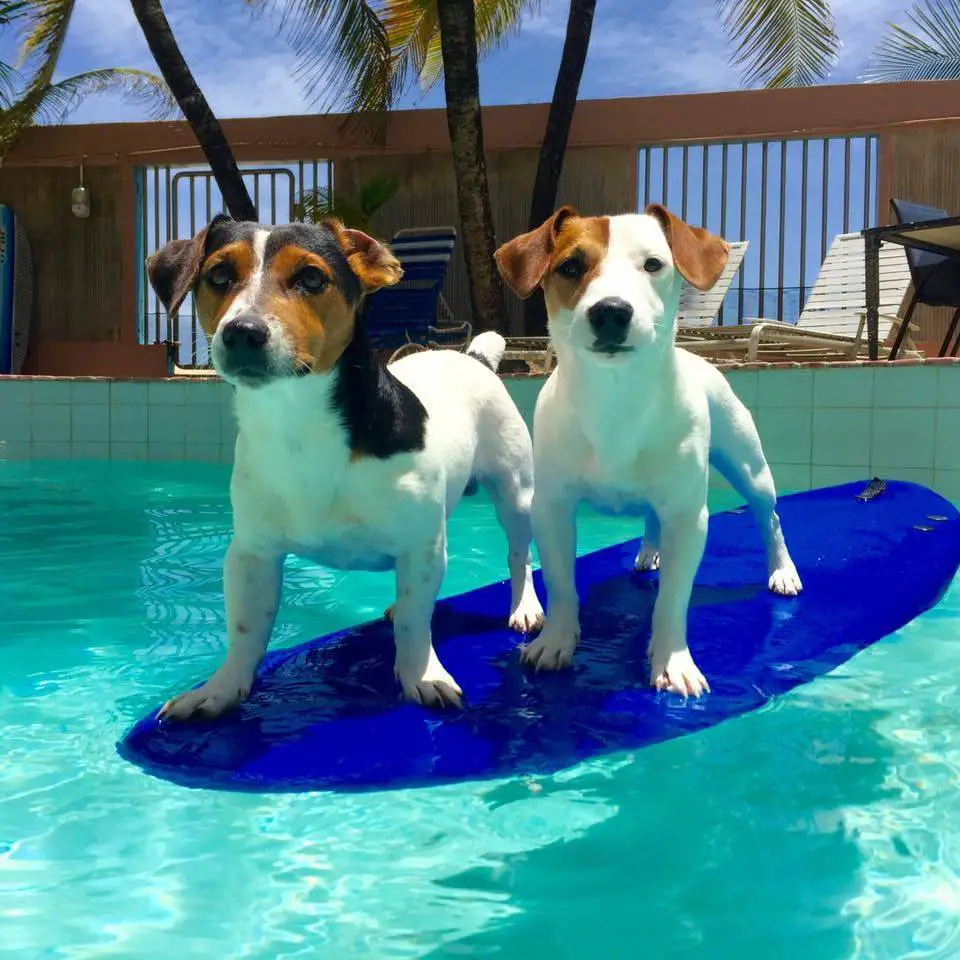 Bullet of South Africa loves a dip in the pool. Check it out! Bullet is ready to dive in again!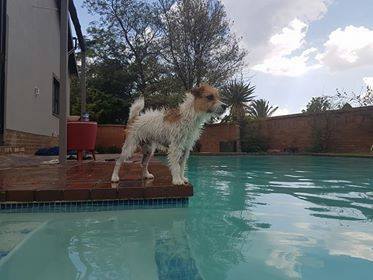 Kady also loves to paddle around a swimming pool. Does pool chlorine bother dogs' eyes, nose, or ears? According to the AKC, it can— just like some humans are extra sensitive to chlorine. But, the AKC says, it's generally safe. Just be on the lookout for red eyes or other signs of discomfort.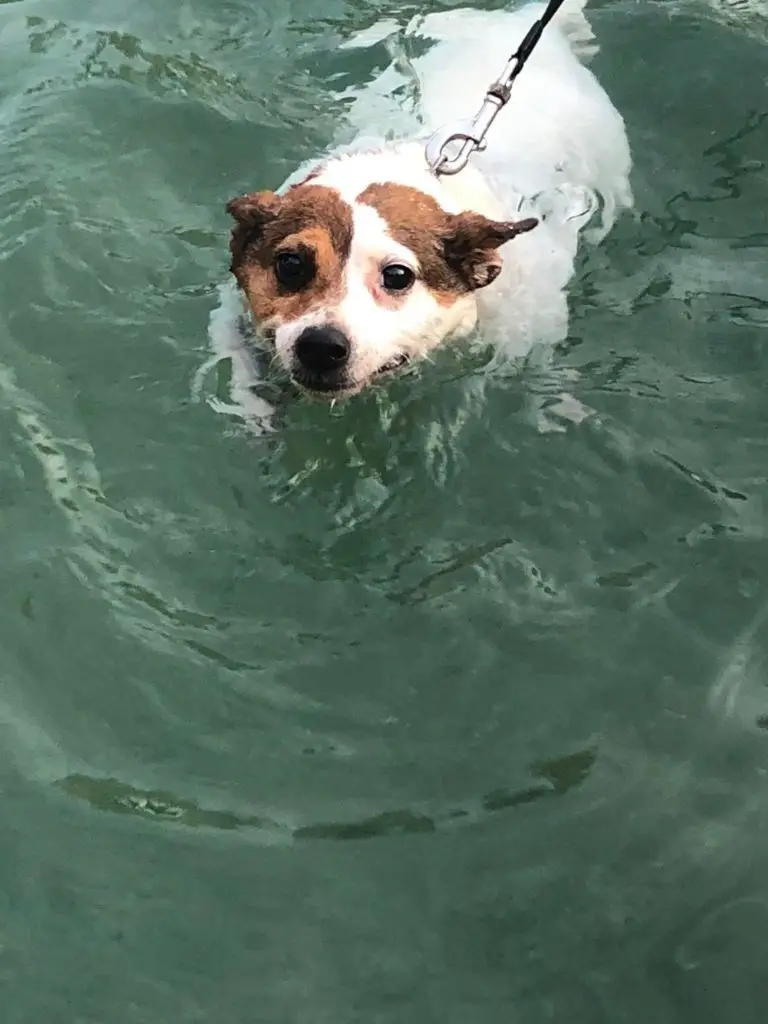 Dixie doesn't just love a swim — like many Jacks, she likes to combine that swim with a good game of fetch!
Have you ever seen such jumping Jack joy? Rusty of South Africa shows us how it's done.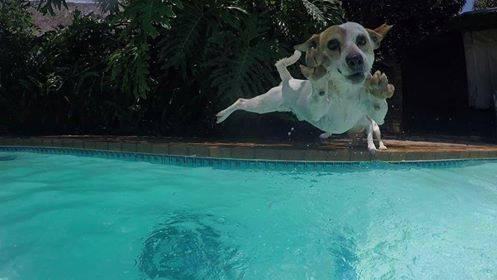 Bandit likes to traverse the pool in a floaty. Looks like you have a stowaway, Bandit!
Sprinkler Jacks
Don't have a swimming pool? Never fear! A lot of dogs love the sprinkler!
Case in point: this pup. Water isn't just for splashing — it's also a toy in itself!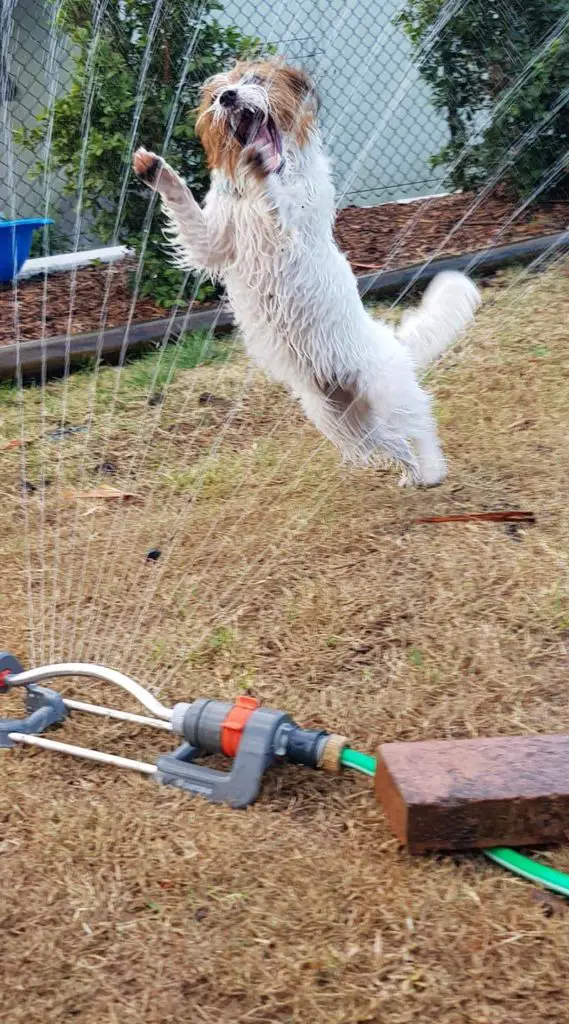 Beach Jacks
How about a trip to the beach? Put your Jack in their pack, and get moving! The beach is a fabulous place not only for swimming, but also for sniffing and exploring.
Teo from Italy also thinks the beach is a good place for a jump.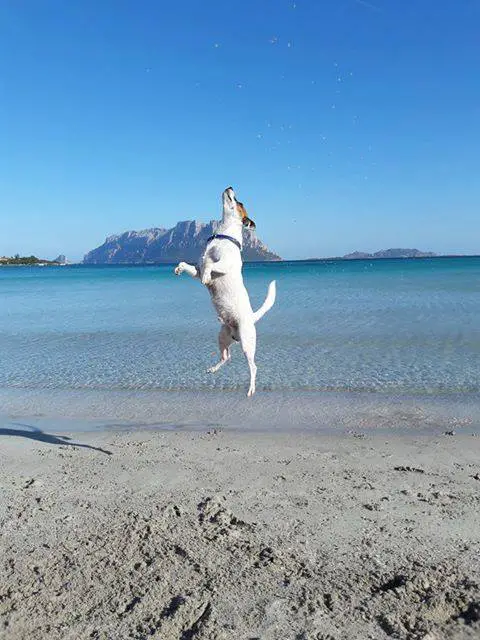 Misty likes to frolic in the sea foam. Careful, Misty, is that a crab sneaking up on you?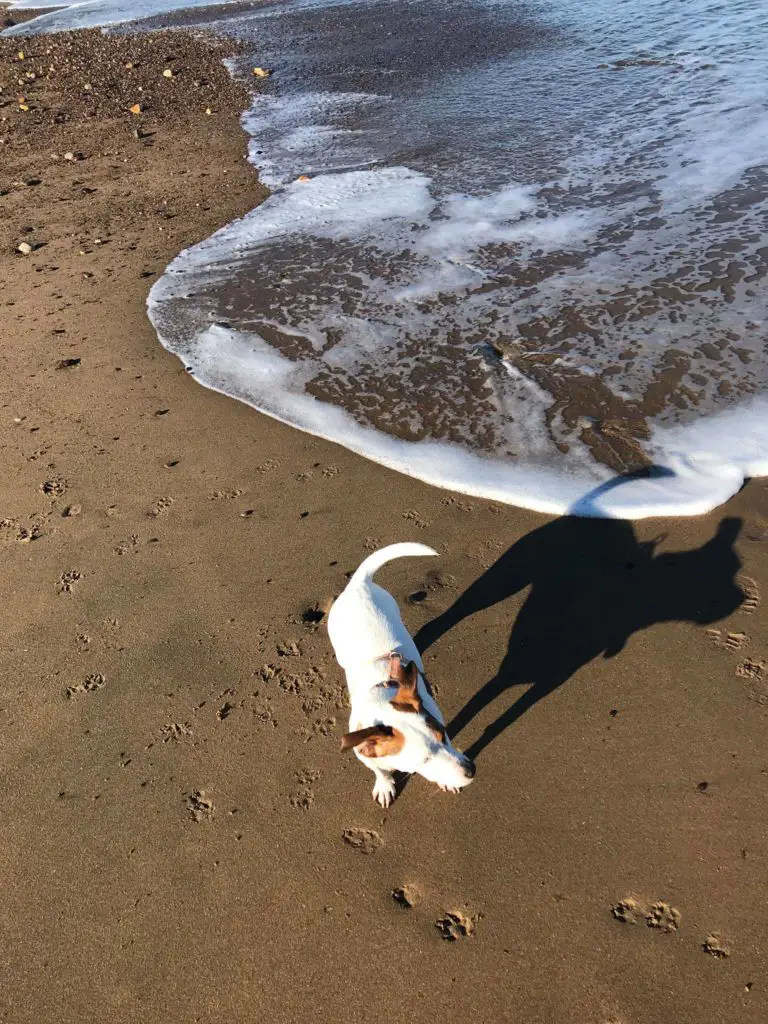 Harry Potter also loves the water. An urban beach might look slightly different from a costal one, but it's still full of fun, water, and great smells.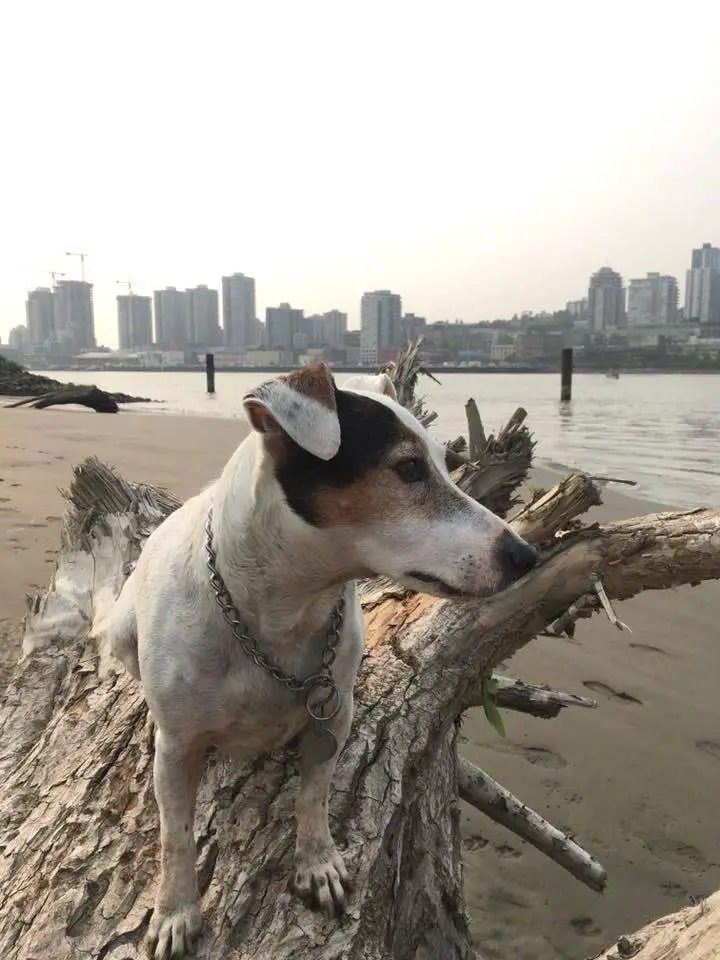 Keera and Zak are having fun in the sun, sand, and waves. It looks like this beach has plenty of room to run, too!
It looks like Jax in Australia is doing their bit for water safety. No fooling around! Jax is on the job!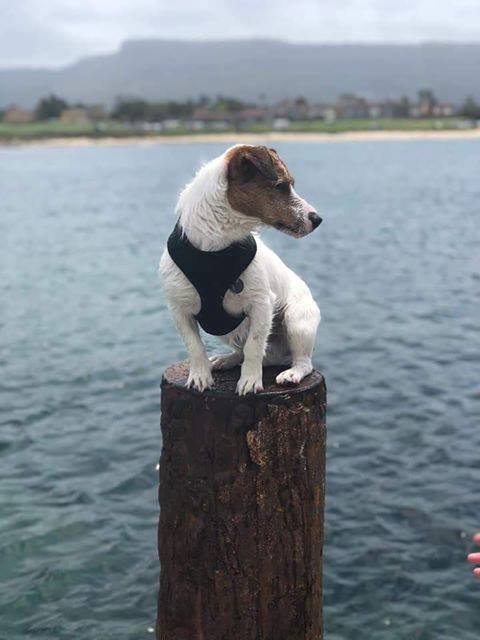 Bella from Holland is also keeping watch.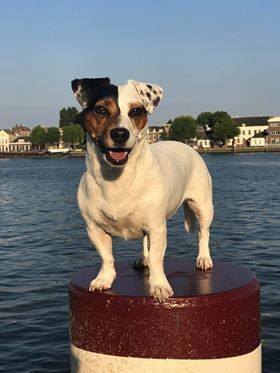 This pair are having the time of their lives. The beach is always better with a friend!
Check out Margo, who is making the most of the gorgeous, clear Caribbean waters.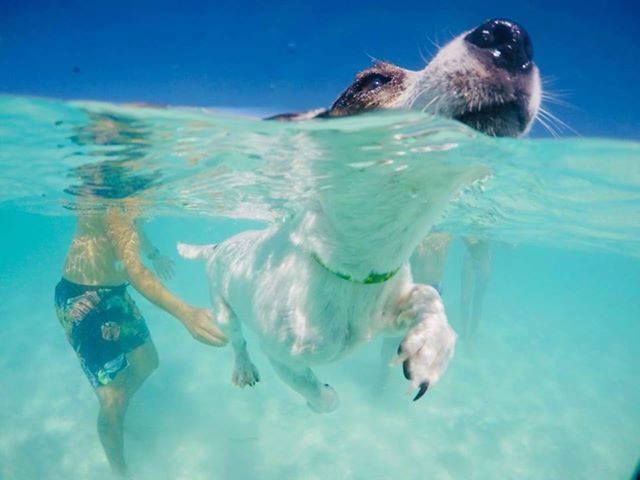 River Jacks
Oceans, pools, what's next? How about rivers? Yes! It's a wonderful place for a dog!
Fish? Rocks? And…is that a big stick I see before me? What a lucky Jack to make it down to the riverside!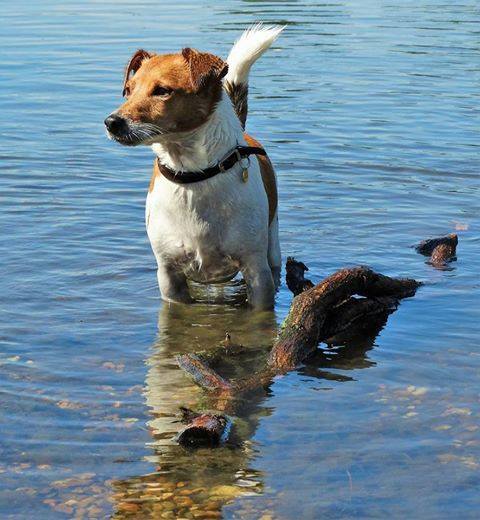 Maggie is enjoying this clean, clear river in France. What a fantastic way to cool off!
Is this pup in a river or the ocean? Who knows? Who cares? This happy doggo certainly doesn't!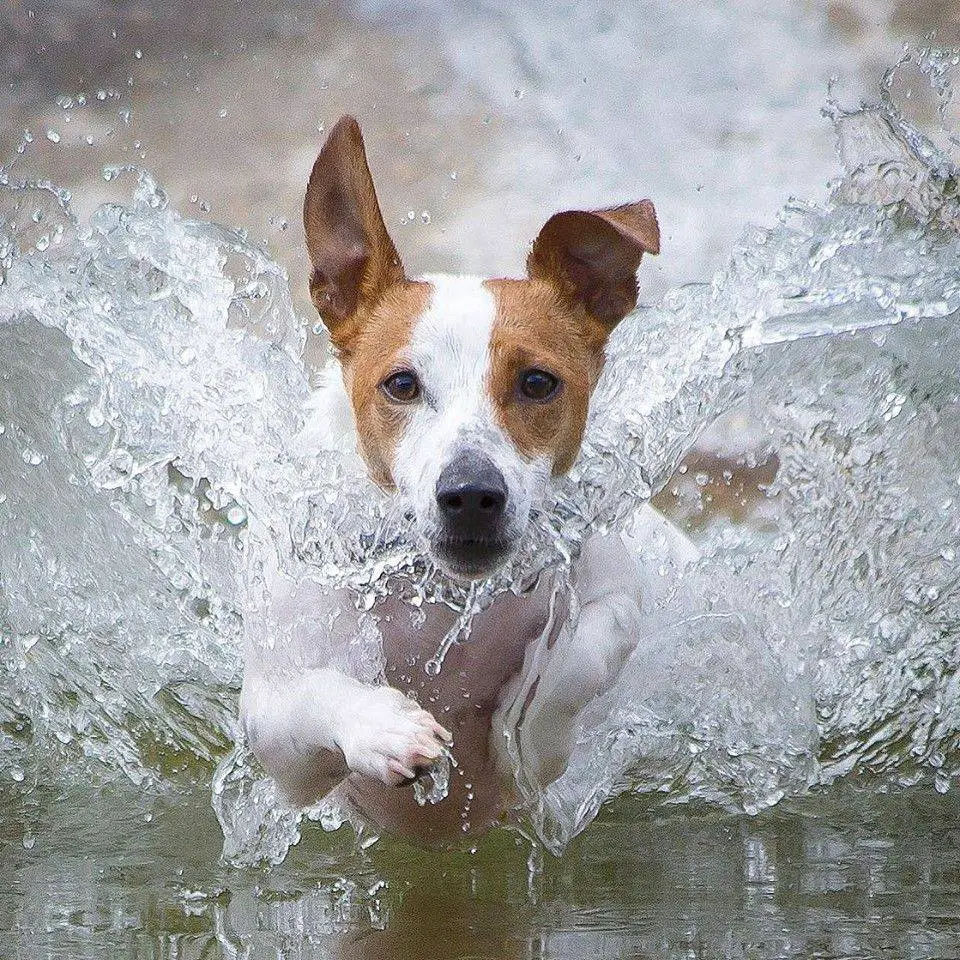 Jacks on a Boat
Jack Russell Terriers sure get around. And they get around on boats, as well! Can you imagine a finer first mate than a clever, watchful Jack? We sure can't!
Sirius and Tate love to plot the course. Right now they're plotting a course toward a crab pot.
Uno of Sonora, Mexico, looks back at the lovely, sandy beaches and mountains from which they came.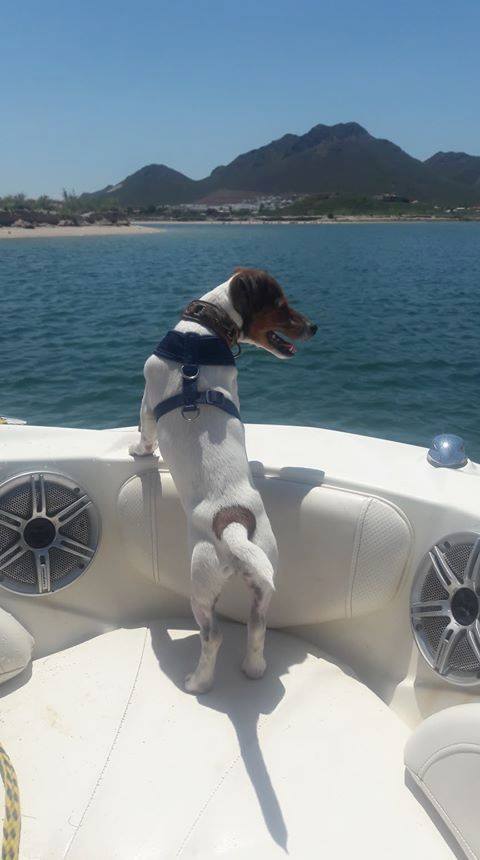 This sprightly Jack (or Jill!) is putting out to sea! Rough waters are no problem with a Ruffwear adventure harness!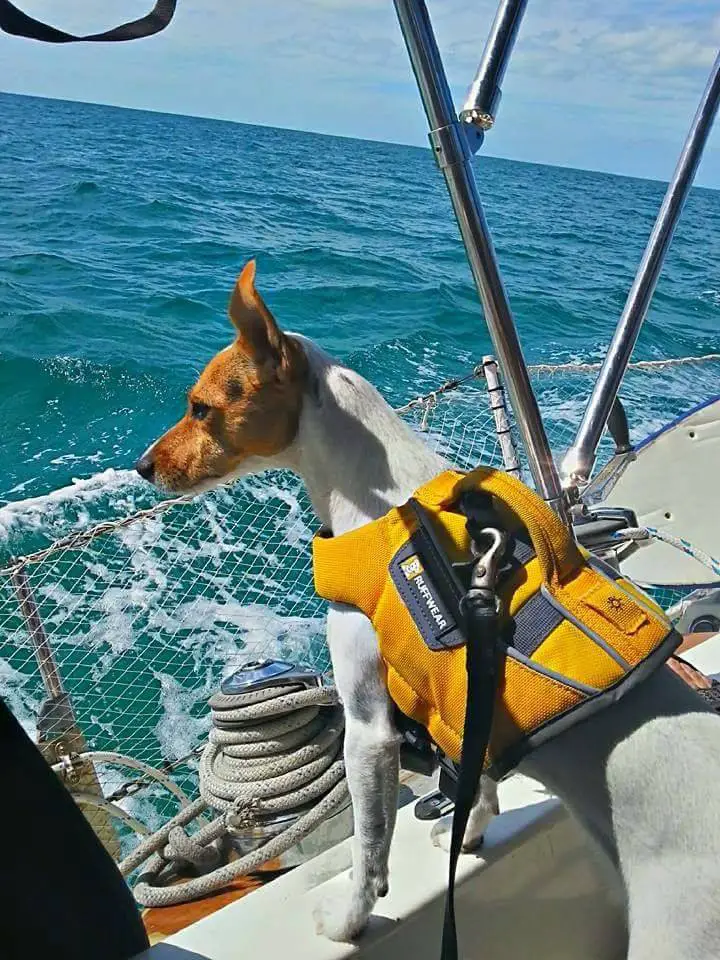 Henry prefers the quieter waters of a river, from the safety of a lime green kayak. That's our style, too, Henry!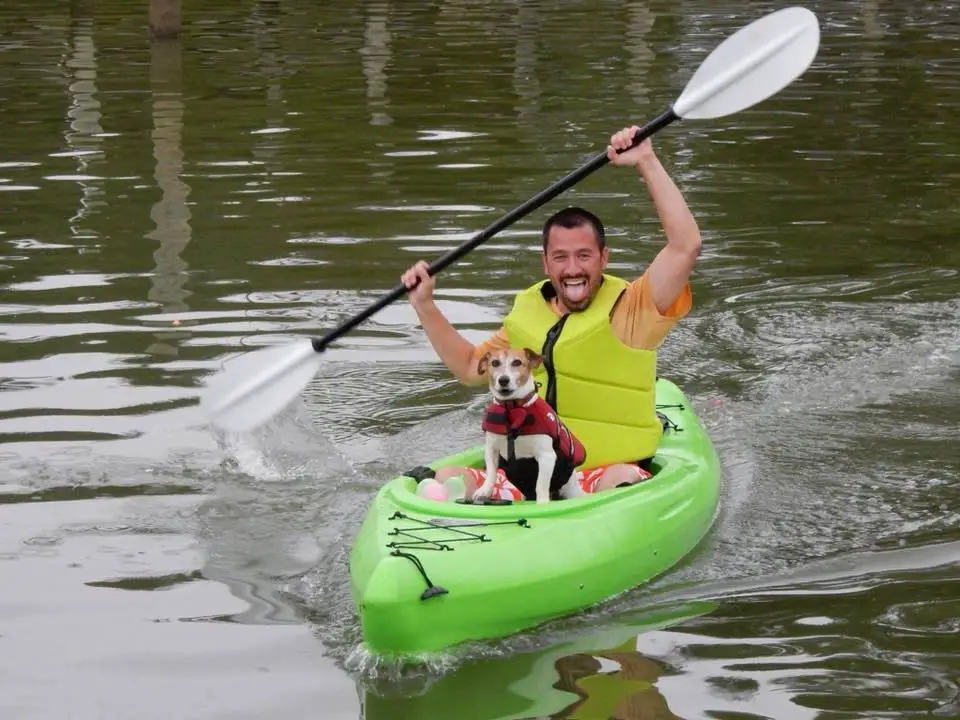 Get Out Onto the Water!
It's summer, and that means outdoors. Water sports are not only a great way to get cool, but also to burn off some of that famous Jack Russell energy.
Have we missed any water fun? Tell us about it in the comments!