*This post may contain affiliate links. As an Amazon Associate we earn from qualifying purchases.
Is your pup's birthday coming up? Or are you welcoming home a new family member? Or maybe you're just in the mood to spoil your furry friend. Then you're in luck. Today's market is bursting with handmade treasures from artists and artisans around the world. Their work is gorgeous, and often affordable. On top of that, you'll have the satisfaction of knowing you're supporting individual artists and small, family-based businesses around the world.
Ready?
Let's go!
Gift #1: A Paracord Dog Leash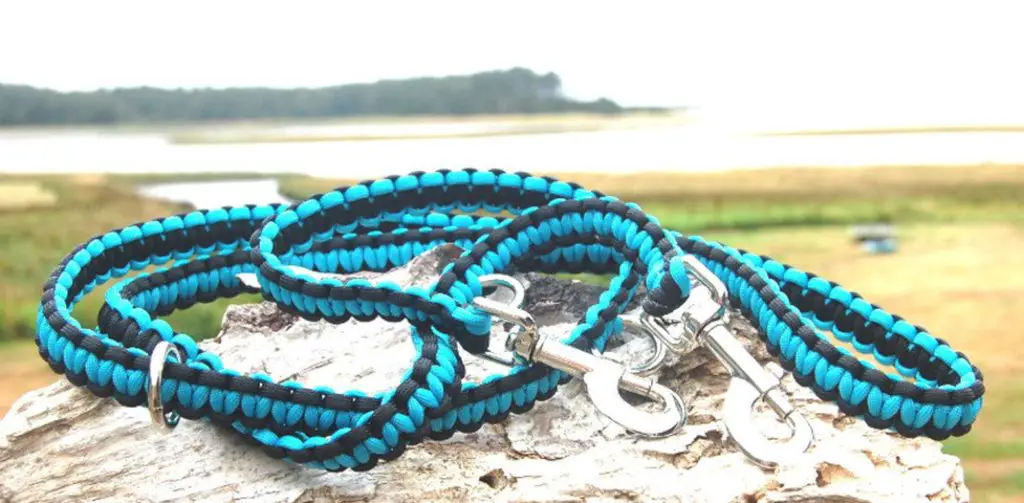 Paracord crafting was all the rage a few years ago. Do you remember those survival bracelets everyone was wearing? Well, guess what? Strong, sturdy, multi-use paracord makes an excellent dog leash as well. For a bit under $20, CSJ Creations in the United States will make you a paracord dog leash in your choice of colors. They have a wide range of colors, a high customer rating, and ship around the world. And in case of emergency, you can unravel the leash, and use it to make a fishing net, just like Bear Grylls would.
Gift #2: Raised Wooden Dog Bowl Stand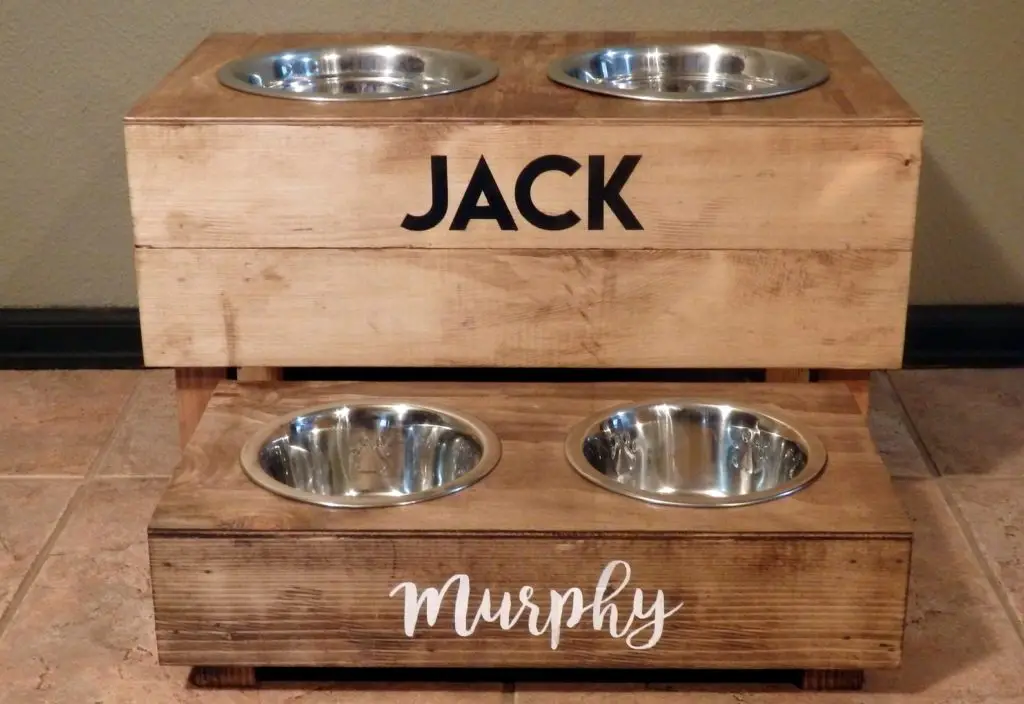 If you're looking for something unique, useful, and rugged, how about one of these wooden dog food bowl stands from Tribe Rising Designs? You can order these handmade wooden stands in a variety of finishes, with the personalization of your choice. And? The stainless steel bowls are included. On top of that, it will cost you less than a twenty! These are handmade in the United States. They only ship to the U.S., however, Ten More Store in Latvia has something similar that ships around the world.
Gift #3: Handmade Personalized Ceramic Dog Bowl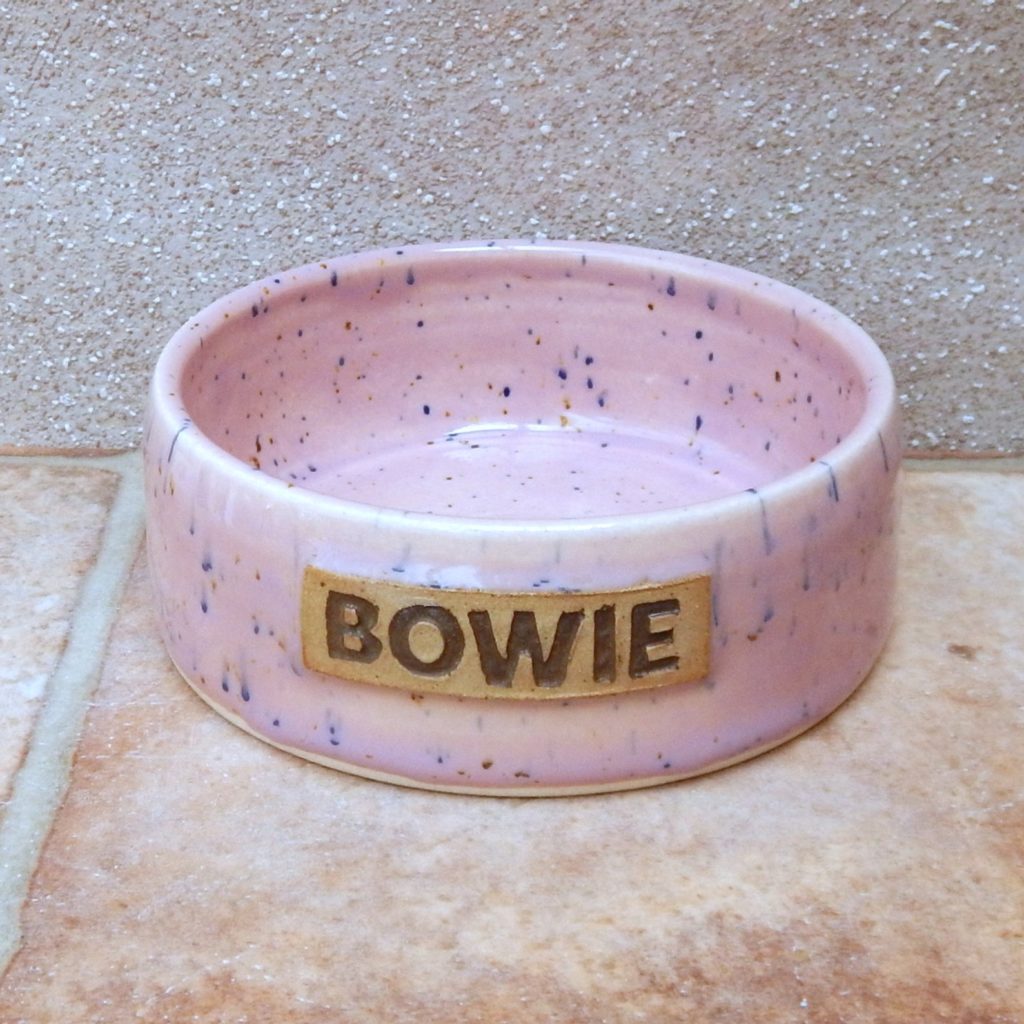 Fancy a handmade-to-order personalized ceramic food or water dish? Caractacus Pots of the United Kingdom will make you a dish in your choice of sizes and colors, and with your choice of personalizations. These dishes are safe for both the dishwasher and microwave. This shop has a high customer rating, and they ship worldwide. How much? Just under $40, but we think you'll agree it's worth it.
Gift #4: A Pet TeePee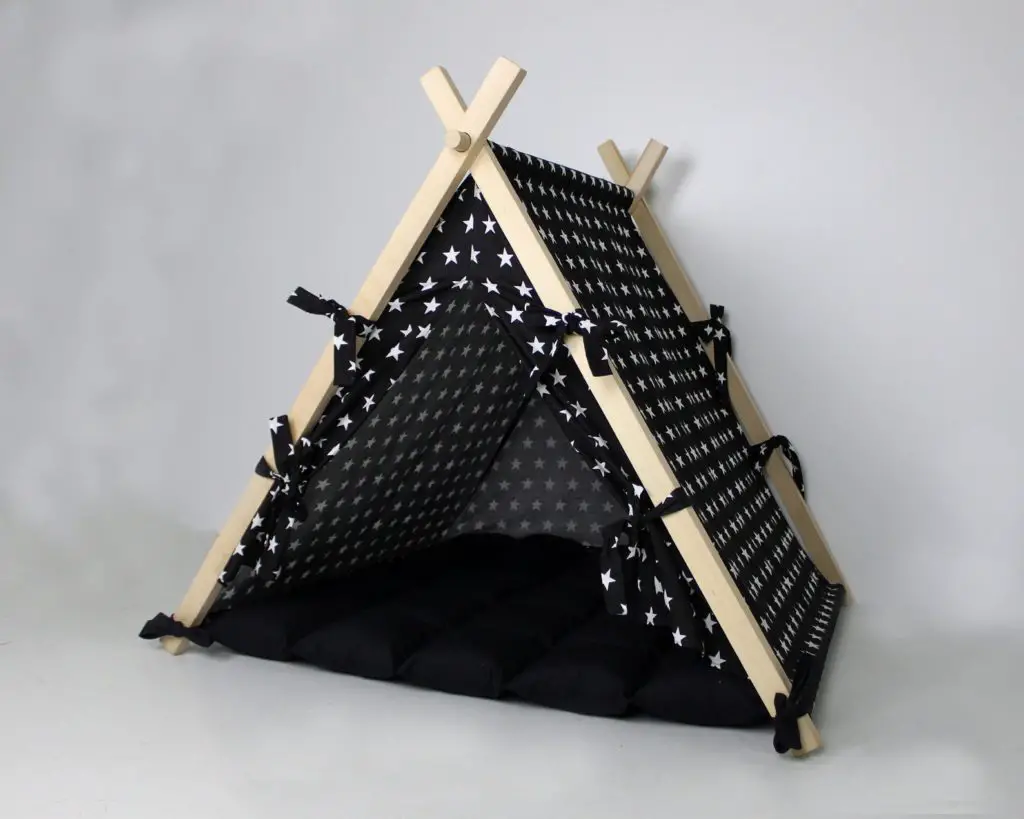 Here's a unique twist on a doggy den: a handmade A-frame bed with a mattress inside. You can choose your fabric or fabrics. On top of that, it sets up easily, and the fabric parts are machine washable. This comes from Konopatik Pet Bed in Ukraine, and ships worldwide. Quite reasonably priced at a little over $40.
Gift #5: A Cheerful Dog Bed Cover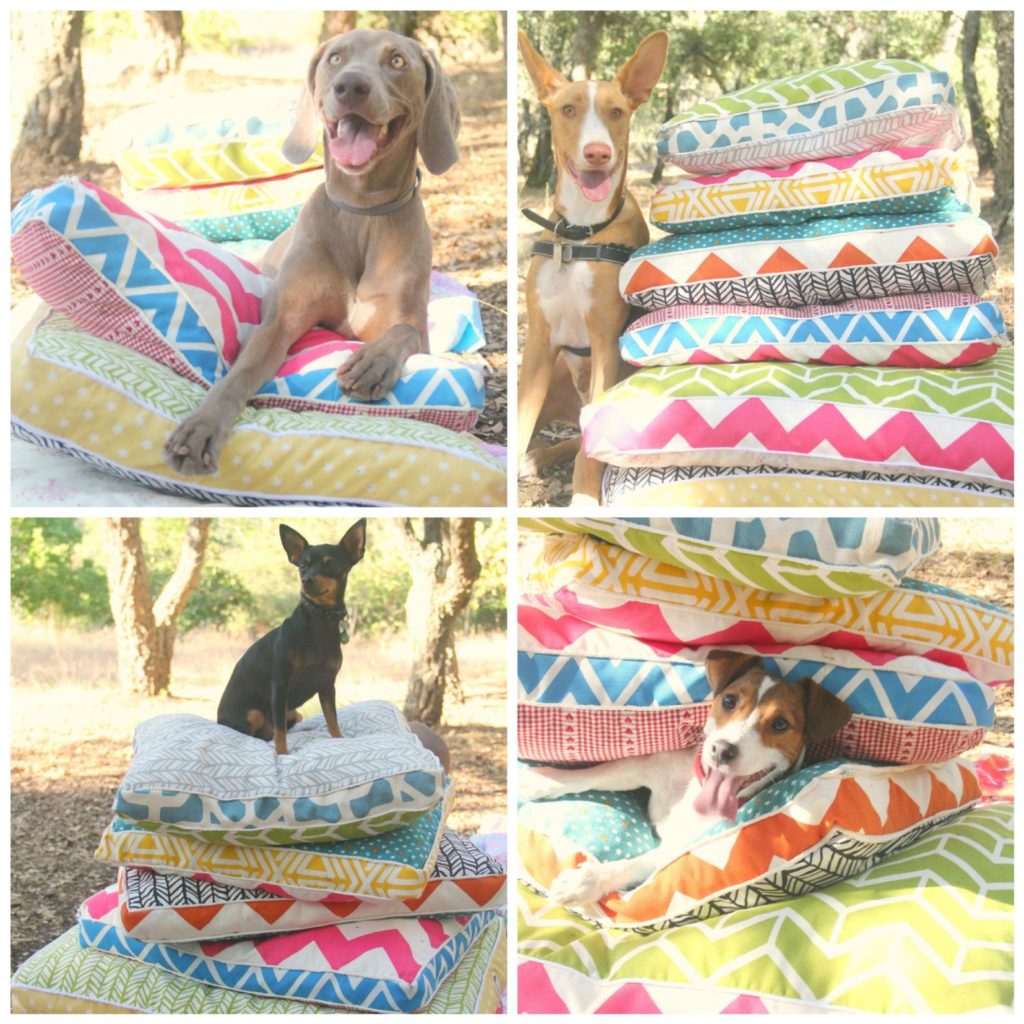 The beauty of a duvet cover is that you can remove it and wash it, without having to wash the comforter inside. The same principle is behind these lovely dog bed covers from Sandy Own in Portugal. The artist will hand-make your dog bed cover to order from your choice of fabric and piping. You can choose from a variety of sizes, as well. The covers are made from durable, machine-washable cotton, and will cost you around $35. And that's a bargain. Ships worldwide.
Gift #6: Fan Art Dog Bandana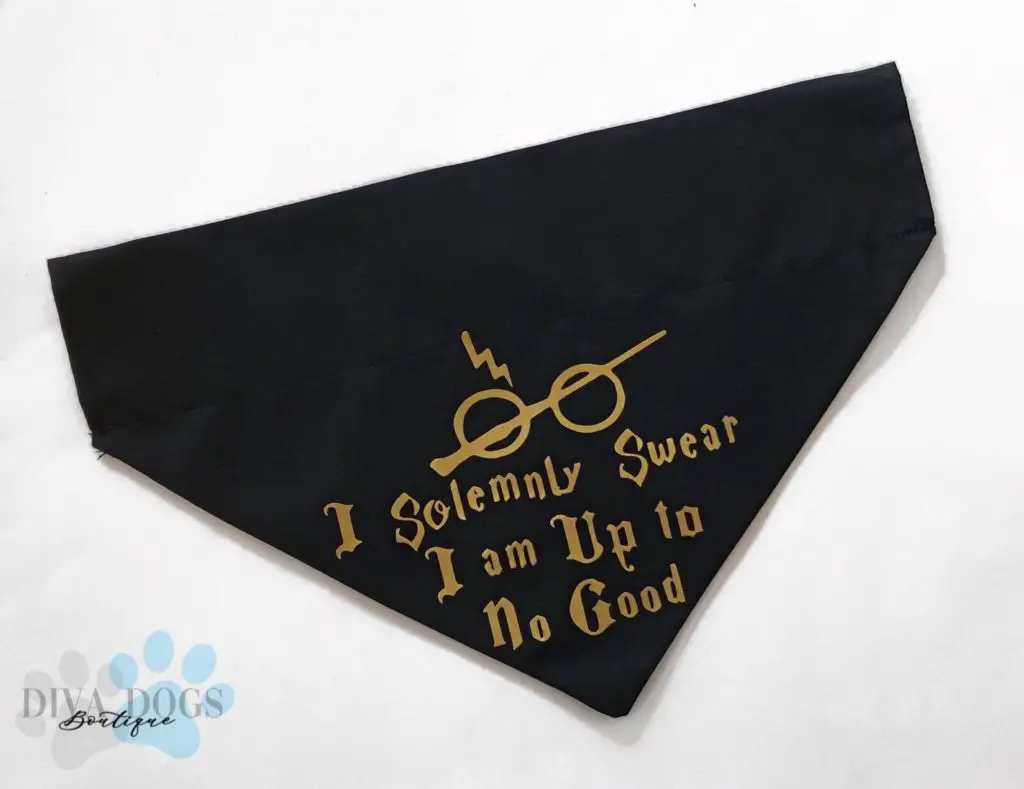 If you and your dog are fans, how about one of these made-to-order organic cotton bandanas to show it? Harry Potter fans will enjoy the one that reads I solemnly swear I am up to no good, while your dire wolf in training might enjoy their Game of Thrones themed neckwear. These come in five sizes, cost around $14, and are made in the UK by Diva Dogs Boutique GB. Worldwide shipping.
Gift #7: A Doggy Waterproof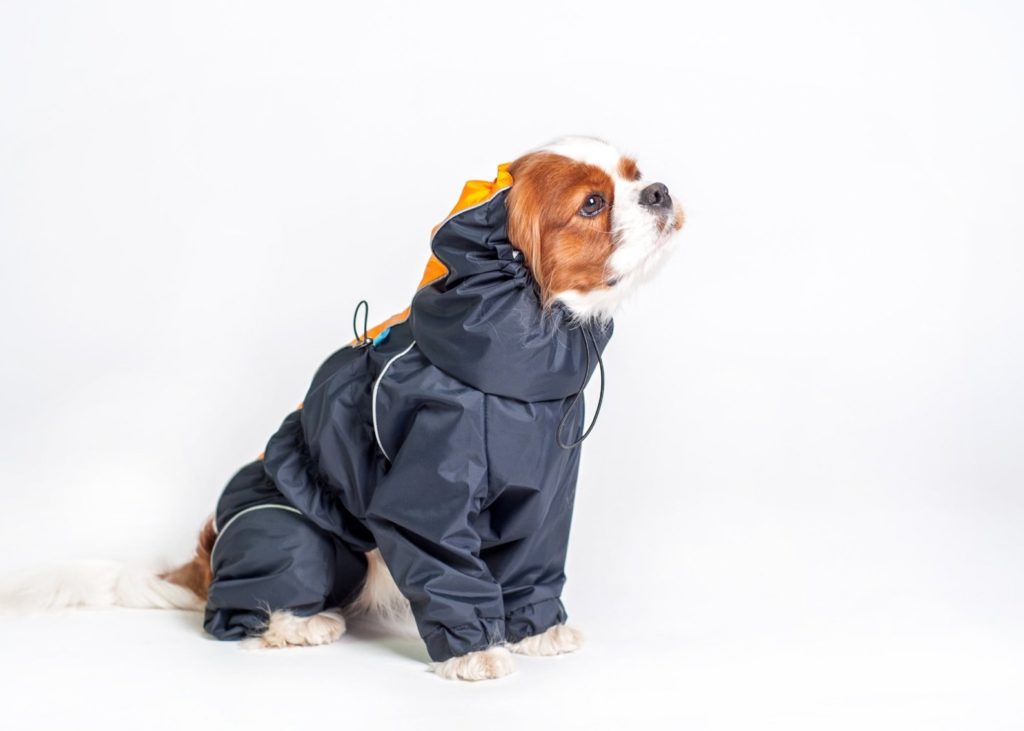 If you live in a rainy climate like I do, then waterproofs are a must. But what about your dog? Most dogs love a good romp in the rain, but I don't know a lot of owners who enjoy having that wet dog smell hanging around the house. This doggy waterproof from Bark and Go of Ukraine might be just the thing for those rainy day walks. These are custom made from rugged Gore-Tex and your choice of lining — including fleece for those days that are cold as well as wet. These are hand made in Ukraine and ship worldwide. All for just under $60.
Gift #8: Organic, Custom-Scented Dog Shampoo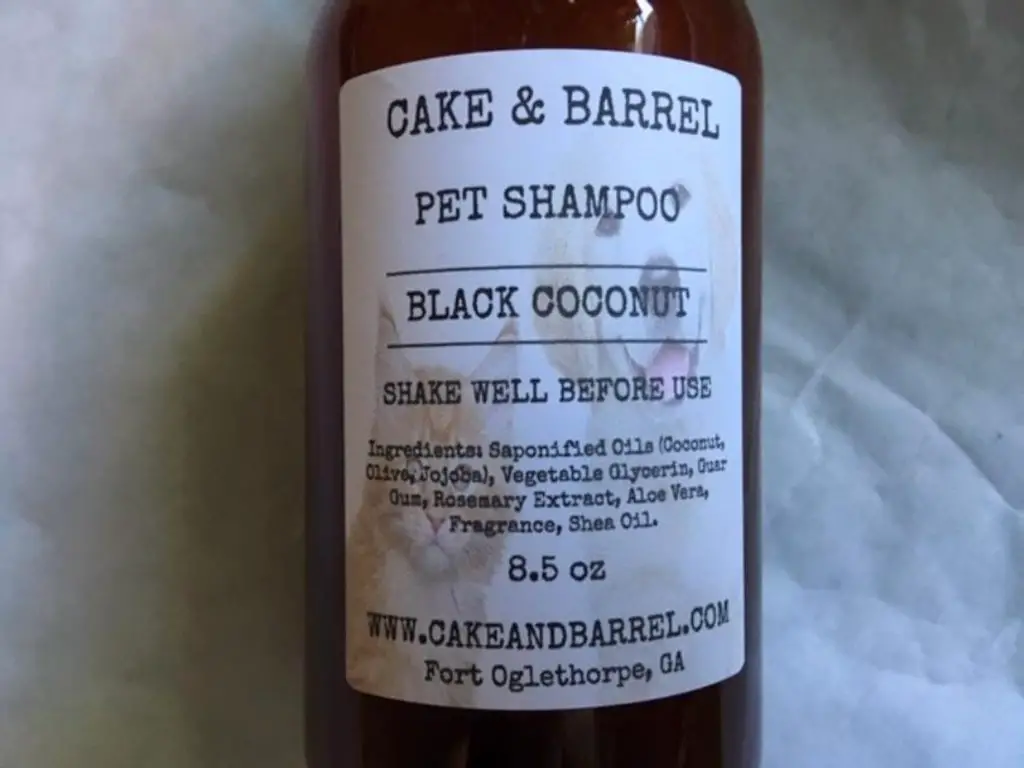 Like organic? Bored with mass-market scent choices? Cake and Barrel will make you a dog shampoo to die for. The base of this shampoo is a combination of coconut and olive oils. It also contains rosemary extract, which makes the coat shiny, and aloe vera, which is good for the skin. The best part, though, is the scent. You can choose from over 300 scents and scent combinations. This shampoo is handmade-to-order in the United States by Cake and Barrel, and ships worldwide. Oh yeah — it will also cost you less than $10.
Are You Prepared to Pamper?
If you're looking for a gift for your dog, or perhaps someone else's furry friend, why not look beyond the usual cheaply-made, mass-produced stuff? Why not go for something unique? Artists and artisans around the world will appreciate your patronage, and your pup will appreciate something special made just for them.
Featured Image: CC BY-SA 2.0 by Littlehuw, via Flickr