*This post may contain affiliate links. As an Amazon Associate we earn from qualifying purchases.
Check out these cute JRT's, showing off just how cute their brown markings are!
This all brown JRT along with his brother are keeping an eye out!
"Cheeseeee!"
Frankie enjoying a walk by the water!
Napping on Mom's lap.
"Rub my belly, please."
Bathing this little brown and white beauty.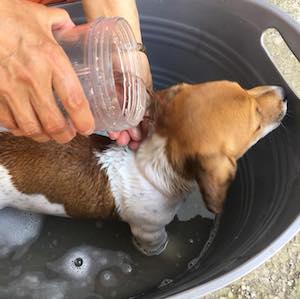 Molly, with her beautiful brown spots, is part of the welcoming committee in her home!
At 8 weeks, he couldn't get any cuter!
Look at those big puppy dog eyes!
Roxy a light-brown JRT showing us her new floral print scarf!