*This post may contain affiliate links. As an Amazon Associate we earn from qualifying purchases.
August 26 is National Dog Day. It's the day to celebrate dogs — all dogs. Your dog, my dog, pure breeds and mixes, rescue dogs — every dog, as we know, is a good dog.
Is there a better way to celebrate National Dog Day than a doggy day out? We don't think so!
So, what can you do with your dog?
Dog Beaches
If you're lucky enough to live near a dog-friendly beach, this is a great place to celebrate National Dog Day.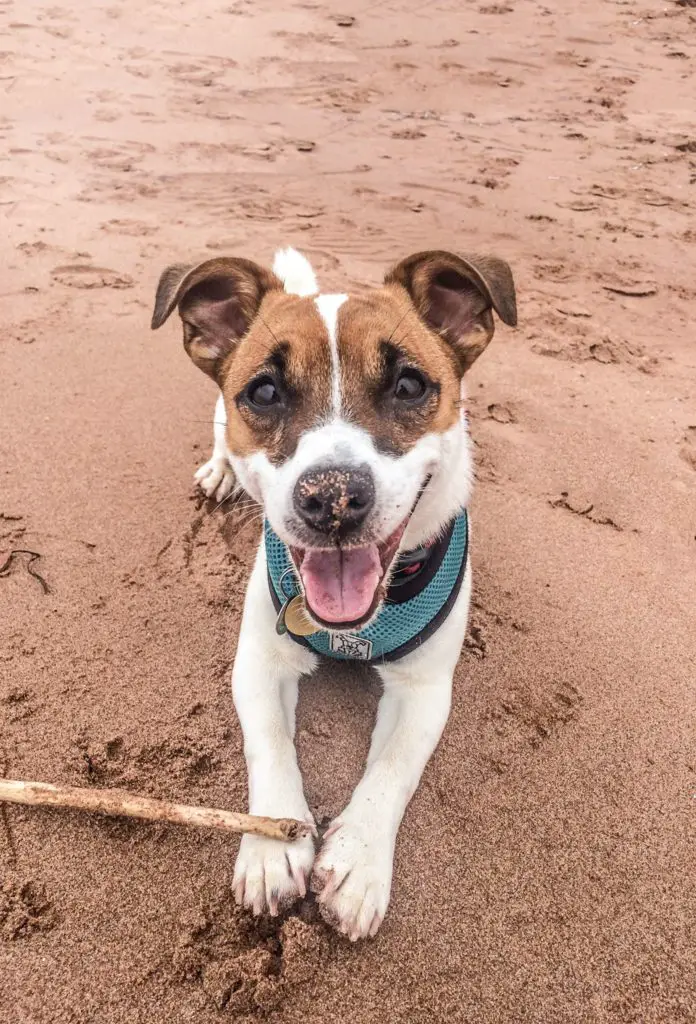 Water-loving pups can splash, wade, and swim. You can toss a frisbee or a ball for miles. And everyone can enjoy running leash-free.
Some tips for making the most of your beach excursion:
Make sure you have plenty of water
Running and playing in the surf and sand can make your dog thirsty. But your dog will become very sick if they drink salty ocean water. Have plenty of fresh water on hand, and offer it frequently.
Bring the snacks, too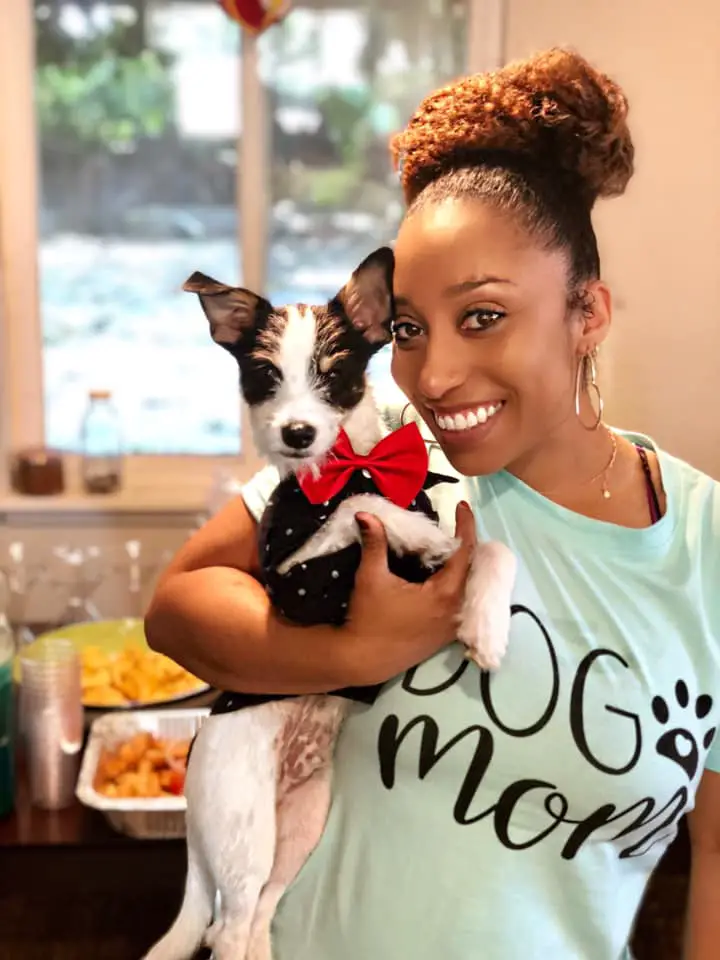 Exercise and fresh air can work up an appetite, so don't forget the snacks!
Also, if your pup isn't hungry, they'll be less likely to snack on sand. It sounds strange, but some dogs do eat sand. And that can cause an obstruction.
Don't forget the sunscreen
White and mostly-white dogs like Jack Russells, are prone to sunburn.
So, what can you do?
First, make sure to pack your sunscreen. Choose a child-safe, water-resistant sunscreen of SPF 30 to 50. Apply it to your dog's nose, ears, and any areas with thin hair or no hair.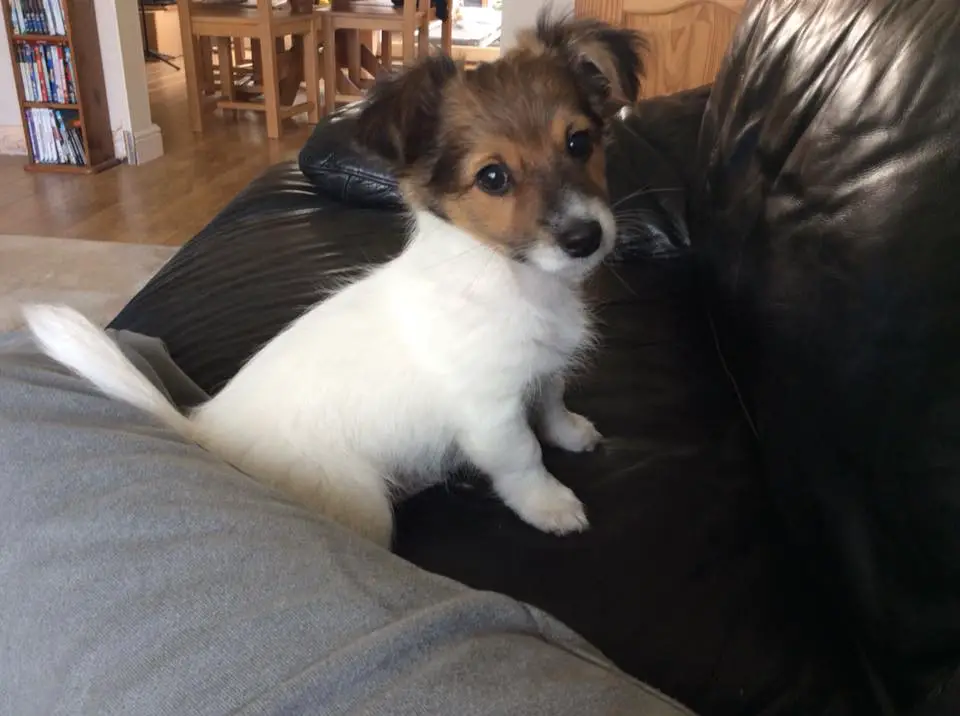 Next, learn to recognize the signs of canine sunburn, because sunburn can look different on dogs than on humans.
With early sunburn, the first layer of skin may turn pink or red. More serious burns involve multiple layers of skin. And with severe sunburn, the skin will turn white and look leathery. For moderate and severe sunburn, it's important to get your dog to the vet immediately.
Life jacket, anyone?
If your dog isn't a strong swimmer, or if you're not sure how well they swim, you might want to invest in a doggy life jacket, just in case.
And, most importantly, don't forget the toys!
Balls, frisbees, floating toys…have we forgotten anything?
Dog-Friendly Trails
If your dog is a nature dog, then you have to hit the trails! Not sure where there are dog-friendly trails near you? Check out this interactive map at Trail Link for dog-friendly trails across the United States.
All Trails has a database for Canadian dogs. If you live in Europe, Bring Fido can tell you where to go, and South African pups can consult trail listings at Getaway.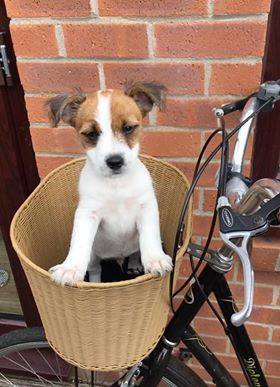 But, no matter where you go in the world, there are still some important things to consider.
Be a considerate hiker
First, be a considerate hiker. Obey the leash laws in your area for your dog's safety, the safety of other people, and the safety of the local wildlife. Also, be respectful of livestock you may encounter. Some countries have very strict rules about livestock worrying.
Be wildlife-aware
Wildlife encounters are always a possibility on the trail. Know which large predators live in your area, and how to protect yourself and your dog, should you encounter them.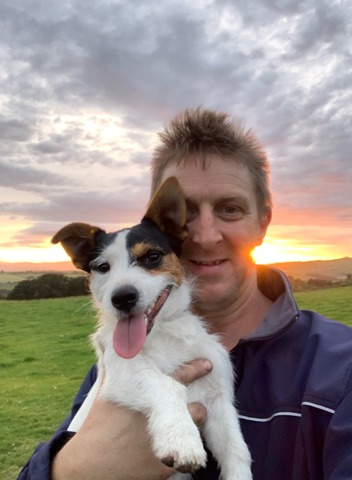 Not all threats are large. Raccoons, skunks, snakes and other critters can prove dangerous if a feisty Jack Russell chooses to tangle with them. Know the small animals in your area, and how to avoid a problem with them.
And if you live in rattlesnake country, ask your vet if the rattlesnake vaccine is right for your pup.
The right footwear
In general, dogs' bare feet are ideally suited to most terrain. But if you're going to be out walking on hot sand or pavement, on sharp rocks, or on snow or ice, then you might consider investing in a pair of protective dog shoes.
Dog Spas
What if your dog isn't the outdoorsy type? Well, how about a doggy day spa?
It's not just grooming — although they all do different kinds of grooming, too. Depending on the spa, your dog might enjoy:
swimming
fitness classes
"alternative" treatments like energy work, crystals, and aromatherapy
cosmetic treatments like mud or milk baths
special, dog-centered games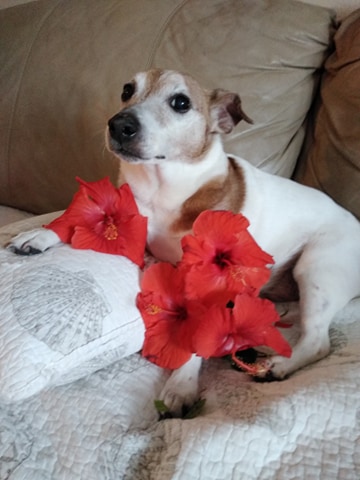 In short, everything you might enjoy at a day spa, and then some!
But if there's no dog spa near you, or there is, but their prices make you howl, why not try a spa day at home? Give your dog a bath with homemade dog shampoo. Make dog-friendly scented products to help your pup smell their best. And if you have a wire-coated Jack, give that wiry hair some attention!
Dog-Friendly Performances
Take your dog to the movies? Why not? Movie theatres around the world are discovering a new market: dog owners and their four-legged friends.
Not only can you take your dog to certain movie showings, but some theatres are open to dogs all the time. On top of this, many provide blankets, a relief area, and even snacks for owners and dogs!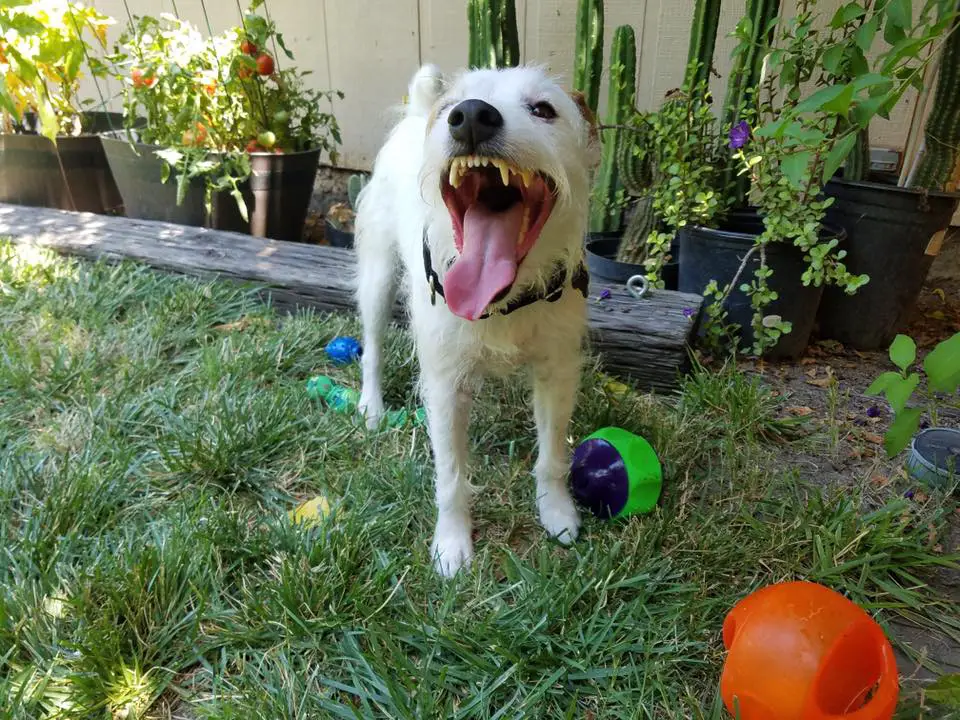 In fact, your ticket at K-9 Cinemas in Plano, Texas, even includes unlimited wine!
But it's not just movies.
Colorado's Great Fruitcake Toss in Manitou Springs welcomes dogs. So does the Wooden Shoe Tulip Festival in Oregon. The H&8th Night Market in Oklahoma City is a fun event for the whole family, whether they walk on two legs, four legs, or any number inbetween.
For more dog-welcoming festivals, check out this guide from Raising Pets Naturally.
Dog-Friendly Restaurants
In many parts of the world, restaurants that have outdoor sections welcome dogs and their people. Curious? Bring Fido has a listing that includes dog-friendly restaurants around the world.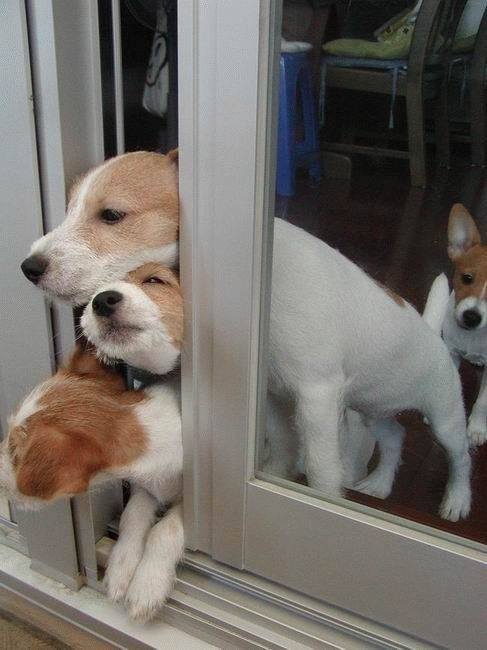 Some, like the Lazy Dog Cafe in Los Angeles, CA, have a whole dog theme going. Doggy seating, doggy dishes — the whole nine.
Others, like the Brewhouse Cafe in Atlanta, GA, welcome dogs inside and out.
No matter what you and your pup get up to during your doggy day out, there's no better way to finish the day than with a bite to eat.
National Dog Day is Coming up!
National Dog Day is August 26.
What will you do with your best friend?
Featured Image: CC0 via Pxhere