*This post may contain affiliate links. As an Amazon Associate we earn from qualifying purchases.
For many of us, our dogs are family members, and a very important part of our lives. The decision to spend your life with a partner is one of the biggest decisions you'll ever make. And let's face it: if you do it right, your wedding might just be some of the best fun you'll ever have.
But why should your pup stay at home, while the humans get all the fun? Why not make your dog part of the ceremony?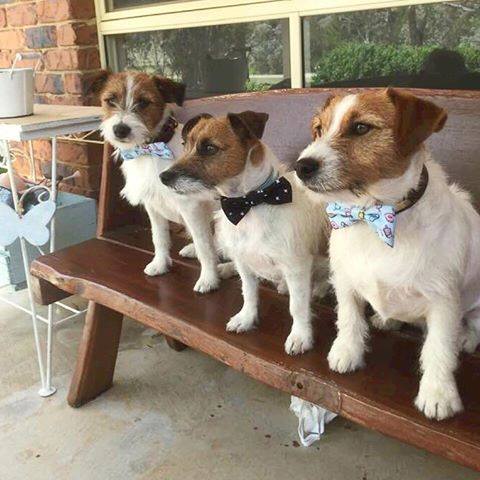 Logistical Questions
First things first, though. If your dog is going to join your celebration, you need to ask yourself a few questions.
First, is your dog well-trained and well-socialized? Can you trust him or her to behave in a large, noisy crowd of strangers? Is there a possibility he or she may lift a leg or squat indoors, get into the food, bark like a maniac, or menace the guests? Be honest. If there's even a tiny possibility of canine mayhem, you might want to invest in some obedience training right now. Either that or think twice about including them in the ceremony.
Next, is your venue dog-friendly? Indoor venues may have rules about pets. They may exclude them altogether, or charge a deposit against damages. Check these things in advance, and follow all of the venue's rules. Better safe than sorry.
Outdoor venues are better suited to pets for obvious reasons. However, they raise additional questions. Is your dog liable to run off if untethered? Is the area safe from traffic and other dangers if they do? Can you trust them not to dig up the lawn? Will they run off with the ring if they see a squirrel?
Finally, consider your guests, wedding party, and officiant. If you know that one or more people at the ceremony are severely allergic to or fearful of dogs, then it might be best to celebrate later with your pup at home.
Wedding Elements
Whether you're having a secular wedding or a wedding according to the religious tradition of your choice, most ceremonies have several common elements. Here are some ideas about roles your dog can take in your wedding.
The procession
Many weddings feature a procession. The couple walks from the back of the venue, through the audience to the front, where the officiant is standing, ready to marry them. They may walk together, or they may walk separately, coming together before the officiant.
This is a natural place for your dog to join in. What could be better than very fancy walkies? This would be a good place for a leash, unless your dog is exceptionally well trained to heel without one. Consider buying — or commissioning — an outfit to match your own or that of your wedding party!
The ring
Weddings from many traditions (and secular weddings as well) often feature the exchange of rings or another piece of jewelry, or other valuable gifts. This exchange symbolizes the promise that couples make to one another when they marry.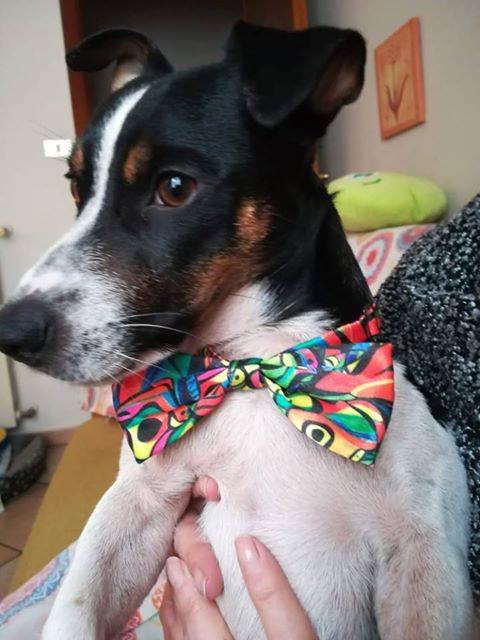 Many weddings feature a child as a ring bearer or flower-carrier. And these are great roles for your dog, as well! Try securing your rings or other small gifts to your dog's collar, then calling your dog from the audience to bring it to you. If your dog is very clever, you might even trust them to carry the gift in a small box in their mouth. That is, if your partner doesn't object to a bit of drool.
The vows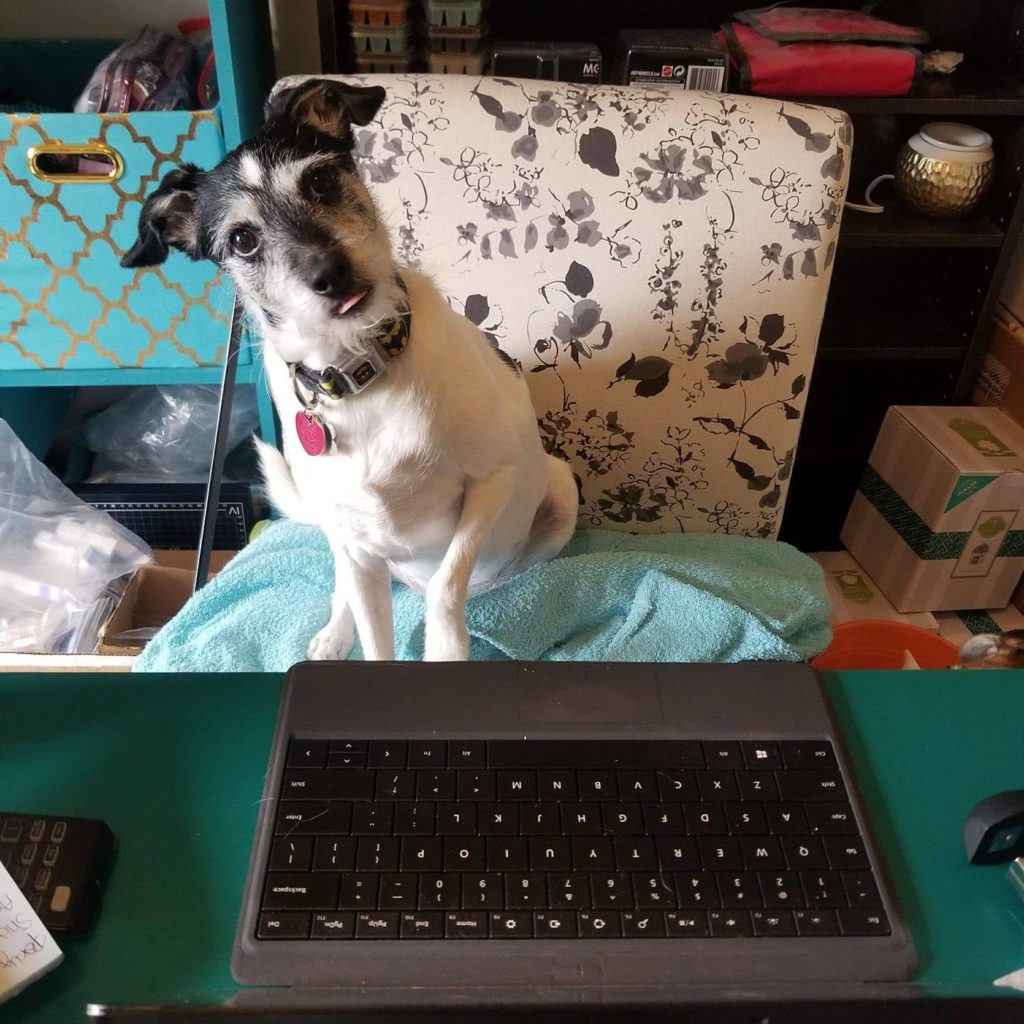 In many weddings, the couple make promises to one another about their life to come. These promises may be pre-written as part of the ceremony. Couples may choose poetry or other text that's meaningful to them. They may even write their own vows.
What about your dog? If your dog is going to be part of the family, and you want to include them at this point in the wedding, why not have each member of the couple make promises to love and care for your four-legged family member as well? For richer or poorer, in walkies and in treats…
The contact
Many weddings have a point at which the couple makes physical contact that symbolizes their union. Christian weddings are typically sealed with a kiss. In some Jewish weddings, when the bride arrives beneath the chuppah, she walks three to seven circles around the groom. Many pagan weddings bind the couple's hands together with a loose ribbon.
If your dog is an important part of your life together with your partner, including your dog at this point can symbolize that. Try giving your dog a pat and a treat at this point to show them — and everyone else — that your dog is included in the love as well!
Presentation of the married couple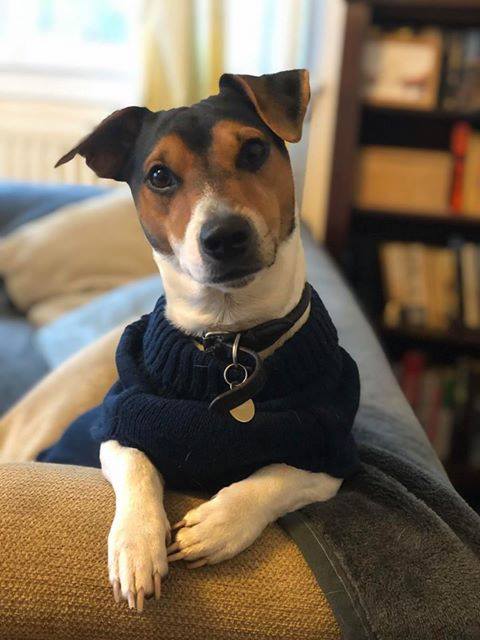 At the conclusion of many ceremonies, the officiant will introduce the newly-married couple. Modern weddings that blend families will sometimes introduce the parents and children as a new family unit.
This is another place to show your dog, and the world, that your dog truly is an important part of your family.
Have Dog, Will Travel
Have you included your dog in a wedding recently? Or have you attended a wedding with a furry face in the wedding party? We'd love to hear about it!
Featured Image: CC0 by Petra Solajova, via Pixabay