*This post may contain affiliate links. As an Amazon Associate we earn from qualifying purchases.
It's a sales tactic that's been around for a long, long time: slap a celebrity's name on it, and, whatever it is, it'll sell.

A lot of celebrities have put their names on dog foods in recent years. From actors like Paul Newman and Ellen DeGeneres to chefs like Rachael Ray. And a lot of these foods are widely available on grocery store and pet store shelves.

What's in a name? Have these companies just made endorsement deals to sell dog food? Or do the celebs actually have an interest in making a quality product? Most importantlty, are any of these foods better than any other?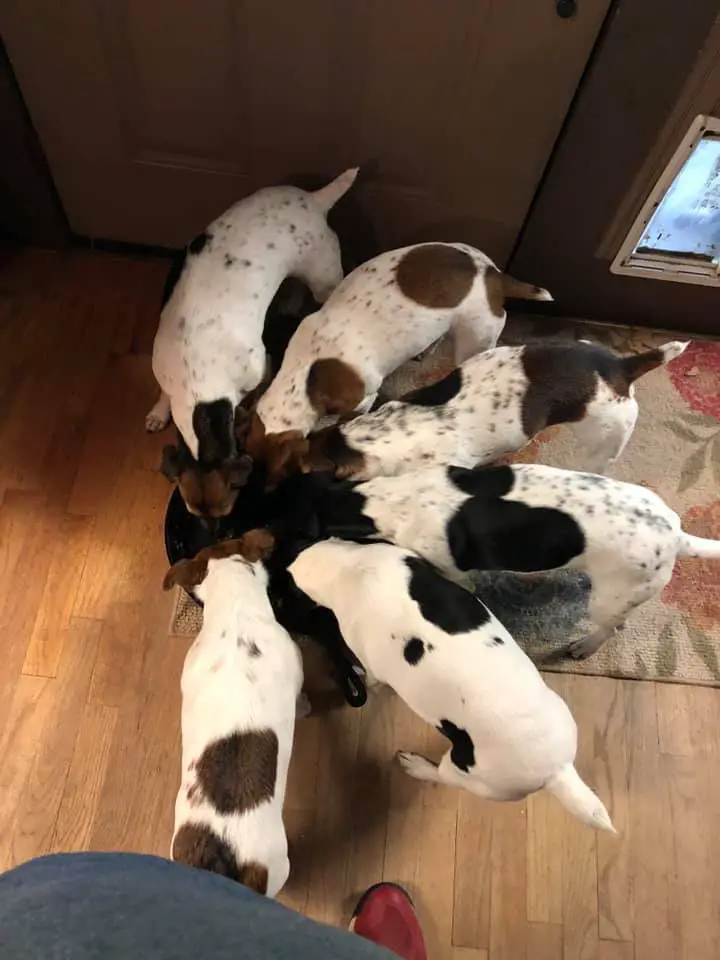 Our Sources
If you're looking for objective, candid reviews of dog foods, check out Dog Food Advisor. DFA reviewers examine hundreds of brands of dog food, from the ubiquitous to the obscure. They base their ratings on the following criteria:

Quality of ingredients
Origin of ingredients
Nutrient content
Meat content
Recall history
We looked at the DFA rating for each of our celebrity products, considered some other reviews, and looked at consumer ratings as well (when available).

We also compared the nutritional breakdown of each product to Happy Jack Russell's recommendations for adult Jacks: that is, daily totals of 18 percent protein and 5 percent fat.
A Disclaimer
Please note that our recommendations are not veterinary advice. Every pet is unique, and if your dog has a medical condition or special nutritional needs, it's important to discuss any diet with your veterinarian.

Now, on to the Celebrity Dog Food Showdown.
Celebrity Dog Foods Reviewed
There are a lot of different dog foods out there. To keep our comparisons fair, we looked at one kind: general-use adult dry dog food. We also concentrated on brands you're likely to find on your grocery store shelves.
Newman's Own Advanced Formula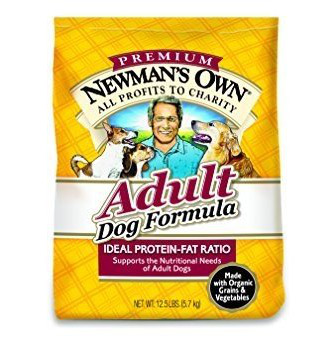 Paul Newman has made a name for himself, not only as an actor, but also with his line of organic foods, including dog foods. And when it comes to dog food, DFA thinks Newman's own is pretty decent.

Why? Let's have a look.

The nutrition breaks down like this:

Protein: 27 percent
Fat: 11 percent
Carbohydrates: 54 percent
The first five ingredients are quality: chicken, chicken meal, oats, barley, and peas. As you can see, the fat content is more than twice as high as the five percent that Happy Jack Russell recommends. However, the protein content is higher, as well.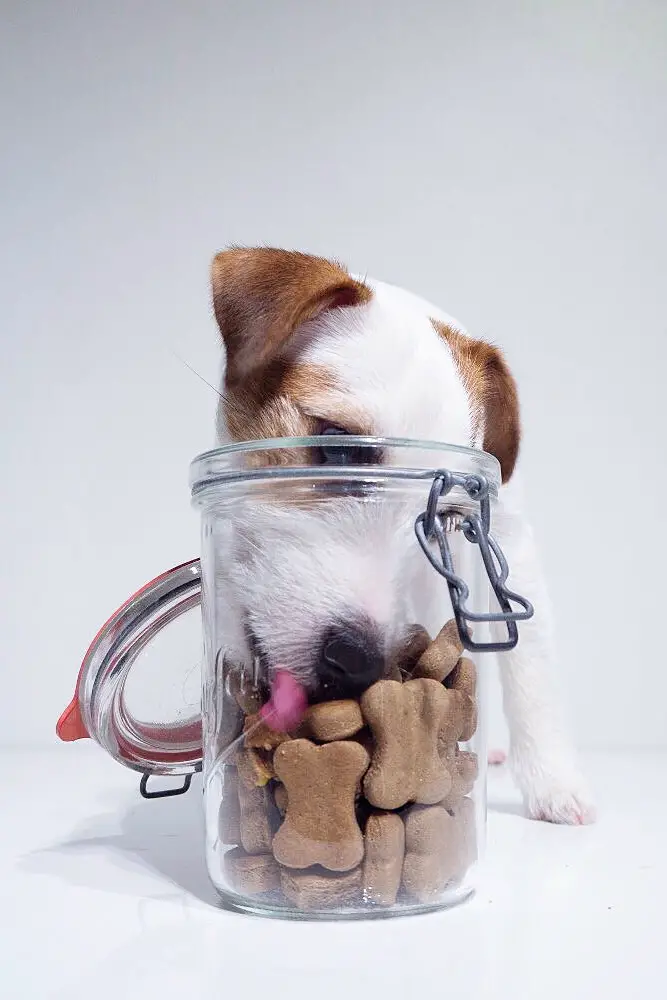 As is the case with all of Newman's own products, there are no additives or preservatives, and the ingredients are USDA certified organic. In addition, all of their dog foods are veterinarian-formulated. There have also been no recalls of this product.

Finally, all of the profits go to different animal charities.

DFA gives Newman's Own a three stars (out of five) rating. Although they liked it overall, they did take off points for using soy as a major protein source instead of using all meat. They also took off points for a high proportion of rice and barley, which they consider to be of lesser nutritional value. They do recommend it, however.

Rachael Ray Nutrish Dog Food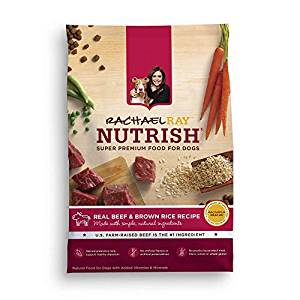 Celebrity chef Rachael Ray has her own line of dog foods as well. For the purpose of comparison, we're looking at the Real Beef and Brown Rice flavor Adult Dog Food.

Comparing it to Paul Newman's dog food, Rachael Ray's has the same amount of protein — around 25 percent — but way more fat: 33.7 percent. For an active Jack Russell, that's just more fuel for racing around. But if your dog is watching its weight, that might be something to consider.

DFA notes a couple of ingredients that it considers controversial:

Corn gluten meal as a protein source (instead of more meat)
Iron oxide and other artificial colorings
Beet pulp — an inexpensive filler, though it has some health benefits
On the other hand, there have been no recalls of this product. Also, consumer reviewers at Consumer Affairs have rated Rachael Ray's Nutrish Dog Food 4.5 out of 5 stars.

Overall, DFA gives Rachael Ray's dog food three stars and a recommendation.

HALO Vegan Garden Medley
Whether dogs and cats should follow their humans' vegan diets is a controversial subject. Ellen DeGeneres, actress, TV presenter, and noted animal activist, has teamed up with the HALO pet food company to produce a vegan dog food. And responses have varied as widely as opinions on vegan dog diets in general.

Dog Food Advisor doesn't rate this product highly — just 2.5 out of 5 stars. As far as nutritional analysis goes, the numbers aren't bad: protein is 21 percent, fat is 25 percent, and 54 percent carbs. Their low ratings come from the use of plant proteins over meat proteins (to be expected in a vegan dog food), as well as sunflower oil over canola oil.

On the other hand, fans of vegan dog food really seem to like this one. Halo Vegan Garden Medley won the 2018 Veggie Award, for example, for excellence in vegetarian products. The company also claims that their plant-based proteins are easier to digest for dogs with protein sensitivities.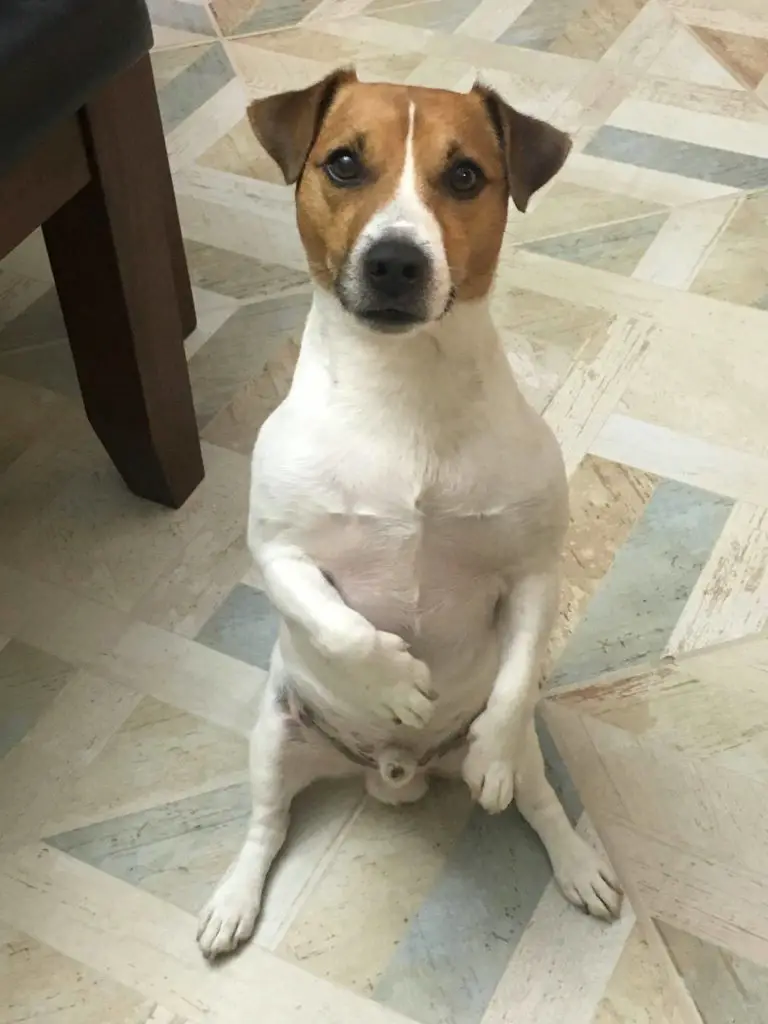 Would we recommend it? That really depends on how you feel about vegan dog food. For people who want a dog food free of animal products, this one appears to cover all the nutritional bases. There have been no recalls, and nearly 400 Amazon customers rated this dog food an average of 4 out of 5 stars.
What's in a Name?
Simply putting a celebrity's name on a product doesn't make it a better product. But some celebrities take a personal interest in the dog foods that bear their name. And it shows in the quality of the products.

Do you have a favorite dog food? What do you like about it? We'd love to hear your responses in the comments!
Featured Image CC BY 2.0 by Marco Verch, via Flickr