*This post may contain affiliate links. As an Amazon Associate we earn from qualifying purchases.
Once you have children, you know that your house will never be the same. Toys will be everywhere, and the place will just be a mess. Well the same thing goes for our JRT friends. They seem to love to make messes with whatever they can find. Not all, but most. But it's hard to get angry with them when they have those adorable little faces!
So enjoy these pictures of these silly little JRT's and their masterpieces!
"Come on, the toy was made for this!"
"Did you want to read that?"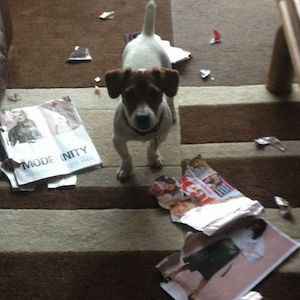 "I'll clean it up later, I promise!"
"Oh, I'm just playing with my toy, nothing to see here…"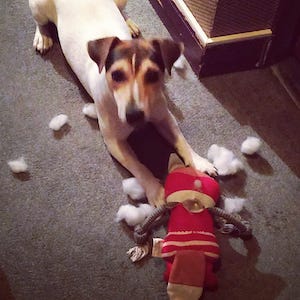 "Did you need this toilet paper?"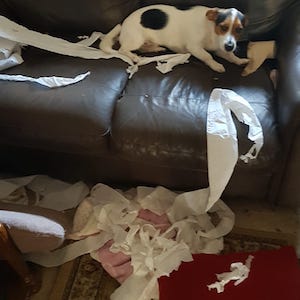 "I got bored, I'm sorry!"
"I thought the pillow would look better with this cool stuff on top!"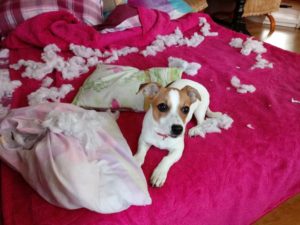 "This toilet paper looks fun!"
"I just wanted to play with ALL of my toys!"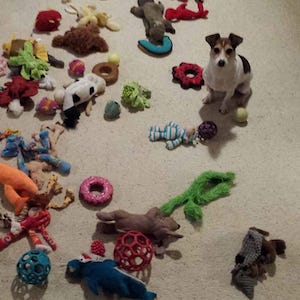 "I think we need more food!"
"Doesn't the confetti add a nice touch to the house?"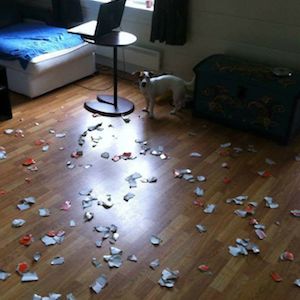 "This stuffing makes this bed very comfortable!"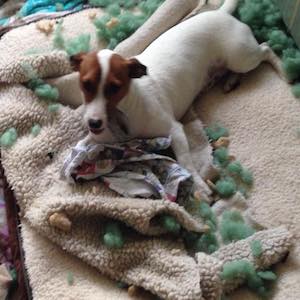 "Look I made it snow!"
"Sorry for the mess…I just really wanted to read these magazines!"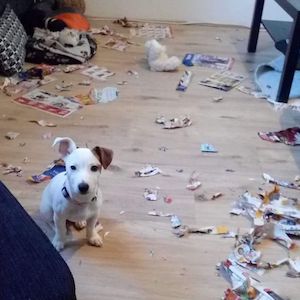 "I'm sorry, I didn't mean it! Please don't be mad!"