*This post may contain affiliate links. As an Amazon Associate we earn from qualifying purchases.
Our favorite pictures AND videos of JRTs and the mischievous (but also funny 😂) things they get themselves into!
New toy? Destroyed in record time!
"No… I'm not sure what happened to your flowers!"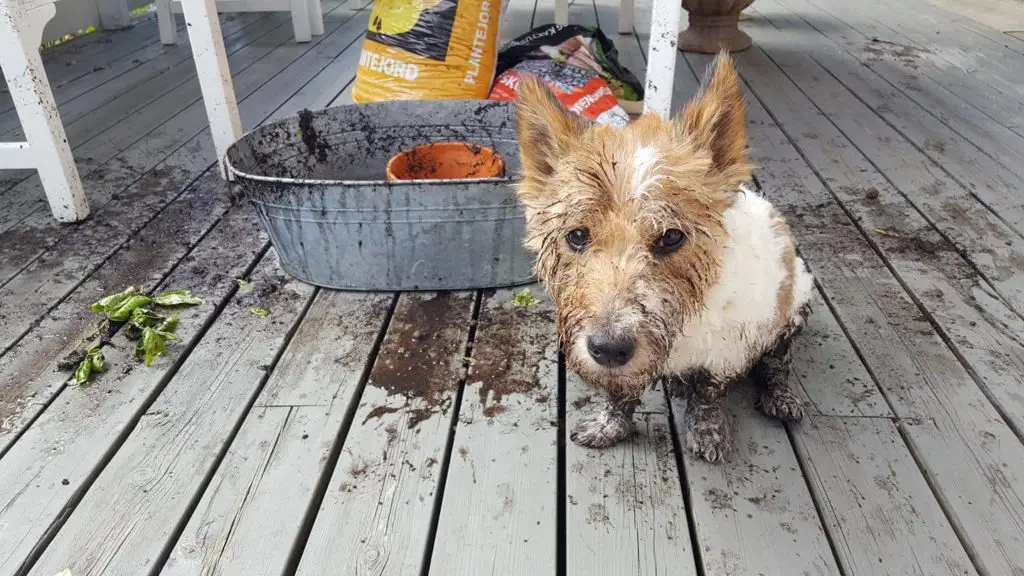 "I'm innocent!"
"The newspaper attacked me first!"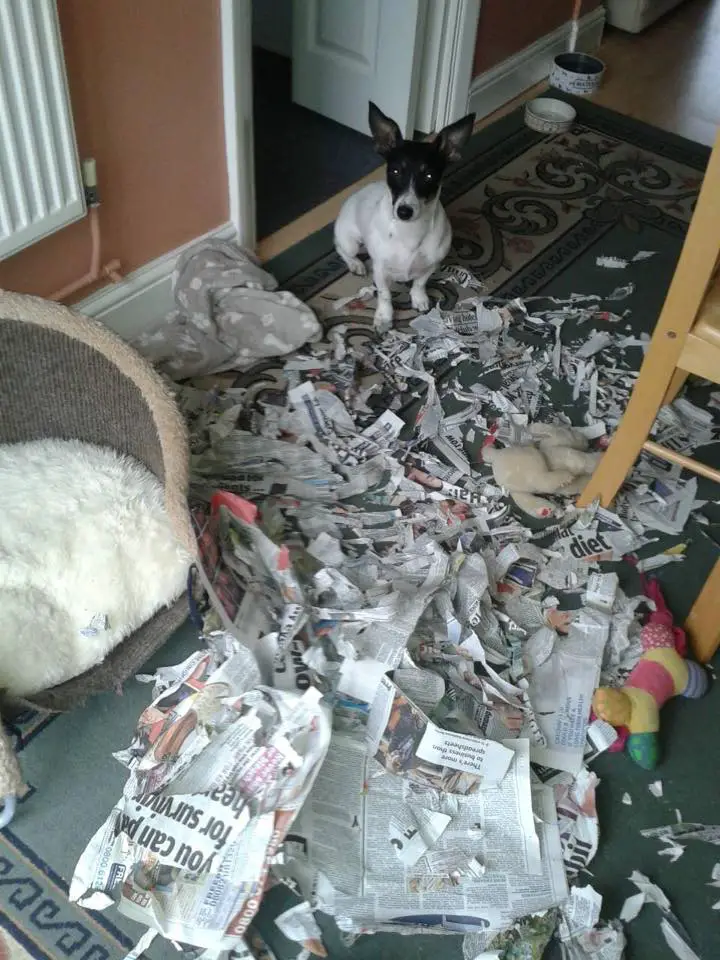 Someone thinks they're sneaky!
"What toy?!"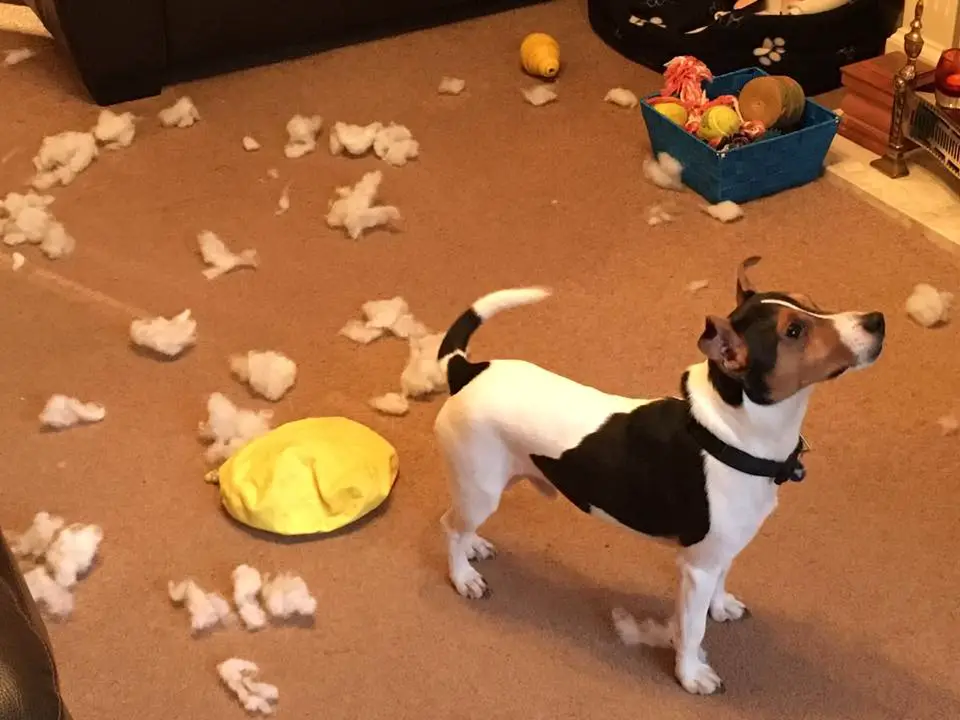 Shoes vs. JRT…