*This post may contain affiliate links. As an Amazon Associate we earn from qualifying purchases.
We all know that JRTs are pretty outgoing dogs. They can be crazy and super active. While our cat friends on the other hand tend to be a bit more on the reserved side. So what happens when we put them together? Well, these pictures should explain it all!
Did someone say snuggle time?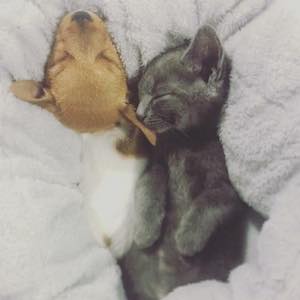 "We didn't do anything while you were gone, just don't go look in the kitchen…"

"I'm only letting her sleep here because I felt like being nice. It won't happen again"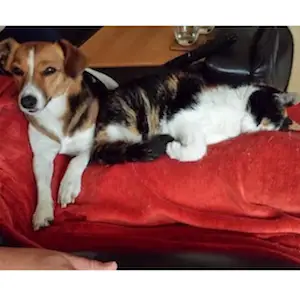 "So we both have to share her lap?"

We get along sometimes!

"We were good, can we have a treat now?"
"Just one more kiss"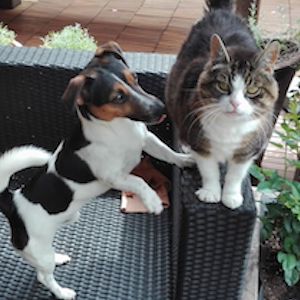 "Did someone say my name?"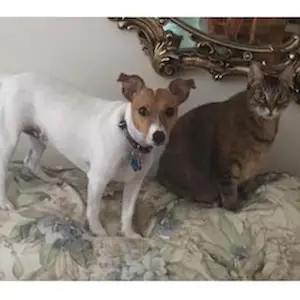 "Come on, please let me in!"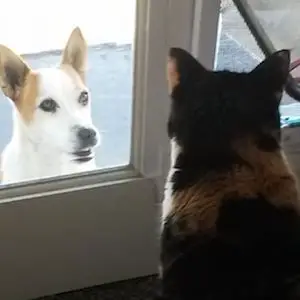 "Do we really have to go inside right NOW?"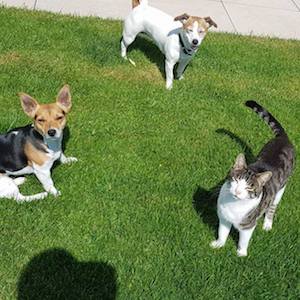 "Someone please make her stop yelling at me!"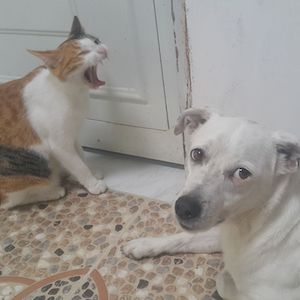 2 Peas In A Pod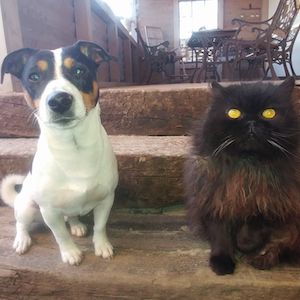 "I hear you, I'm just ignoring you…"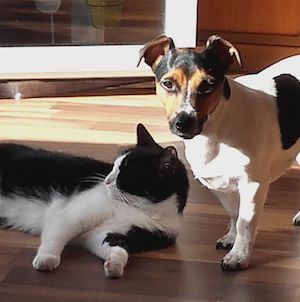 Snuggle bugs!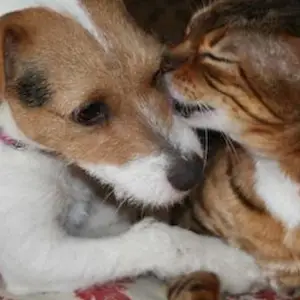 "I guess we can share the bed…"