*This post may contain affiliate links. As an Amazon Associate we earn from qualifying purchases.
What is better than 2 Jack Russell Terriers?  How about 3 or more of them?  Take a look at some of these packs of Jacks and all of the fun that comes with it.  There is nothing boring about these households when you have all of these loving, energetic dogs hanging around.
Here are Poppy, Rosie and Brambe.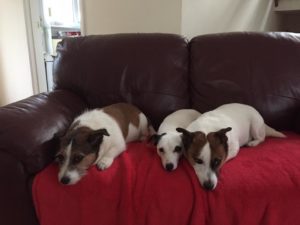 The Three Amigos.
An awesome threesome!
Which one to pick?  How about ALL of them!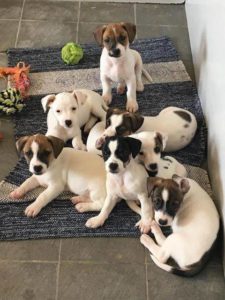 "Do you like our matching scarves?"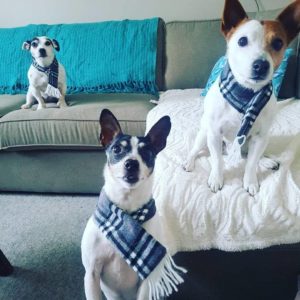 Life is really good with 4 JRT's.
My five Jacks.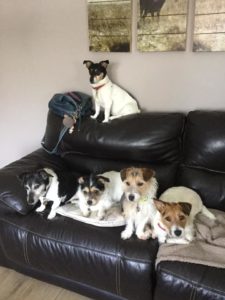 Each are perfectly unique!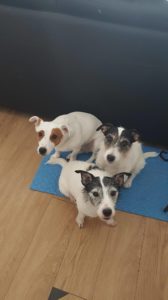 Say "cheese" everyone!!
A beautiful family photo.
"Just waiting on Dad."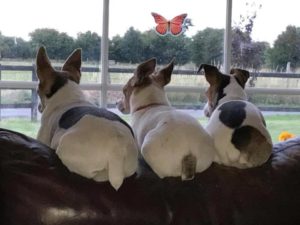 Eenie meenie minee mo….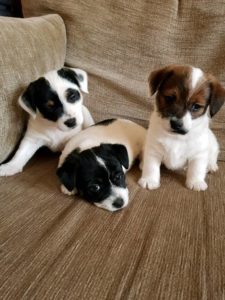 A lot of cuteness in one spot.
Ollie, Roxy, Bonnie and Lucy