*This post may contain affiliate links. As an Amazon Associate we earn from qualifying purchases.
Is your Jack a fashion plate? Or maybe he or she wants something to slip on when the temperatures drop. But commercially-made dog jackets can be expensive. And making them yourself from scratch? It's not hard, but a lot of us don't have the time or the skills to whip something up from a pattern.
What a lot of us do have, however, is clothing that doesn't get a lot of wear. Maybe a sweater that's a bit worn out, but you like it too much to give it away. Or perhaps you've held onto some baby clothes that your child outgrew years ago. Or that favorite sweatshirt with the stain on the front that you can't wear, but you just can't seem to get rid of.

It's pupcycling to the rescue!

Why Pupcycling?
You've heard of "upcycling" — that is, taking something you don't use and changing it into something else that you will. Well, with pupcycling, you're taking something of yours that you don't use, and turning it into something for your dog.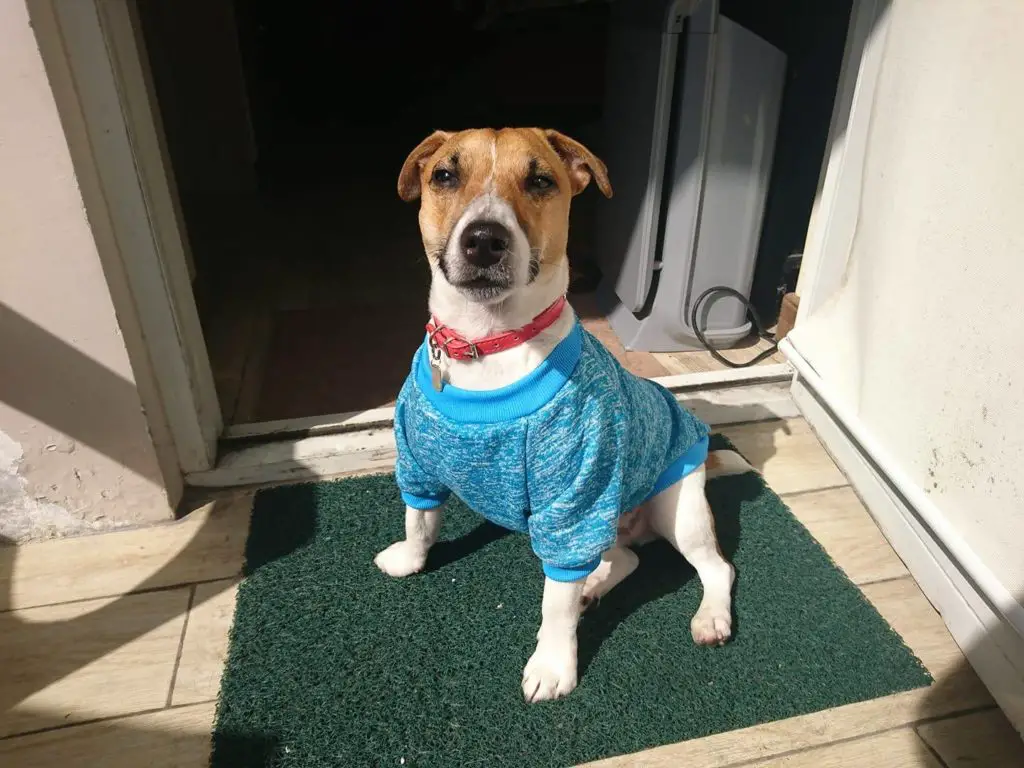 Why pupcycling?

You can get something cute and unique with very little effort
It doesn't cost anything
It turns something useless into something useful
It's environmentally friendly
So, what are you waiting for? Let's get started!

Easy Pupcycled Dog Sweaters
An easy sweater? Is there such a thing? You bet! You won't even have to learn to knit, crochet or sew! But if you do know how, there's something for you, too.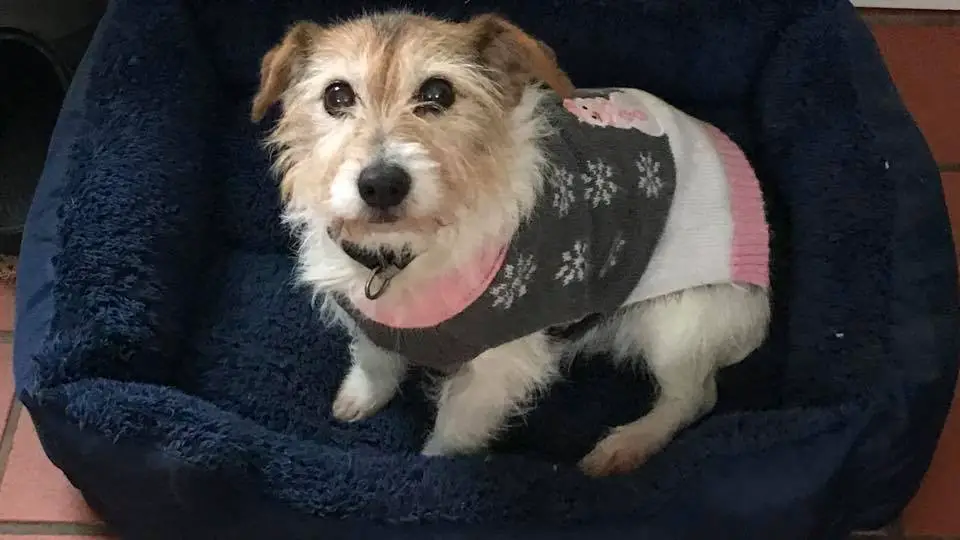 There are two basic ways to turn a human sweater into a dog sweater. One requires sewing, and the other does not.

For each of these, you can use a sweater that you have taking up space in your drawer, or you can raid the thrift shops to find something really unique.
No-sew technique
The great thing about a small dog is that their clothes are small too. If your Jack is on the small side — or your sweater is on the large side — you can make an entire dog sweater from a single sleeve!

Here's how.

If your Jack is a Jock, you can use the same technique to make a doggy sweatshirt out of the sleeve of a sweatshirt.

Now, I know I said "no sew," and you don't have to sew pieces together to construct the garment. If you're using fleece or another fabric that doesn't fray, you won't have to sew at all. However, if you're using a loosely knit or woven fabric that does fray, you might want to hem the edges.

Hemming means folding the edge of a piece of fabric over on itself and sewing the fold in place. This keeps the edges from fraying. You can sew the hem in place using a sewing machine or even do it by hand. You can also use an iron-in fusible hem tape, if your fabric is heat-safe.
Easy-sew technique
If you're looking for something a bit fancier, the video below can show you a more complicated DIY technique. You'll need a sewing machine, but I think you'll agree, the end result is worth the extra effort!

From Your Baby to Fur Baby
If your baby has grown up, but you can't bear to part with their clothes, you can give those baby clothes new life — and your dog some new togs! (You can also find baby clothes for dirt-cheap at your local thrift or discount store.)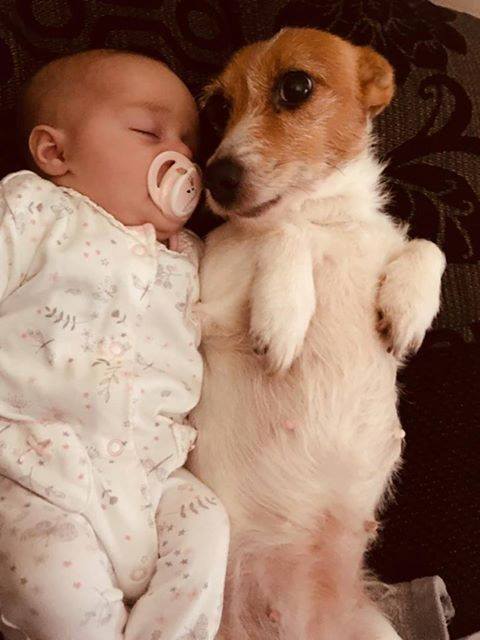 Depending on the size of your Jack (and the size of your baby clothes) you can easily make a doggy t-shirt out of a onesie. Simply cut off the flaps with the snaps and hem, and you're good to go!
If you want to get fancy, you can use iron-on t-shirt transfers to put your own design on the back. Or try fabric paint, puffy glue, or whatever else catches your fancy.
You can also cut down the sleeves of a baby sweatshirt or sweater to make a long-sleeved garment for your pup. And, depending on the fabric, you might not even have to hem the edges.
How to Measure Your Pup
You could always wing it, but if you want to get the fit just right, you'll need three measurements: around the neck, around the chest, and length — that is, from the base of the neck to the start of the tail.

Are You Ready to Get Pupcycling?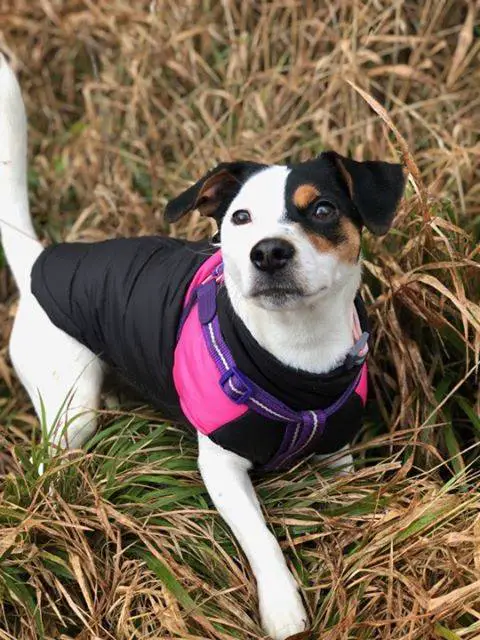 If you're like a lot of us, you have clothes taking up space that, face it, you're probably not going to wear again. Why not turn them into something your doggo will?
If you like the results, you can make a few more to sell on Etsy, or at a local craft fair.
Who knows? You might find your calling as a doggy tailor!
Featured Image CC0 via Pxhere