*This post may contain affiliate links. As an Amazon Associate we earn from qualifying purchases.
Having a dog around Christmas time can be a lot to deal with, but keep them safe and ensure you still have a fun christmas by following these six steps!
Step 1 – Real or Fake?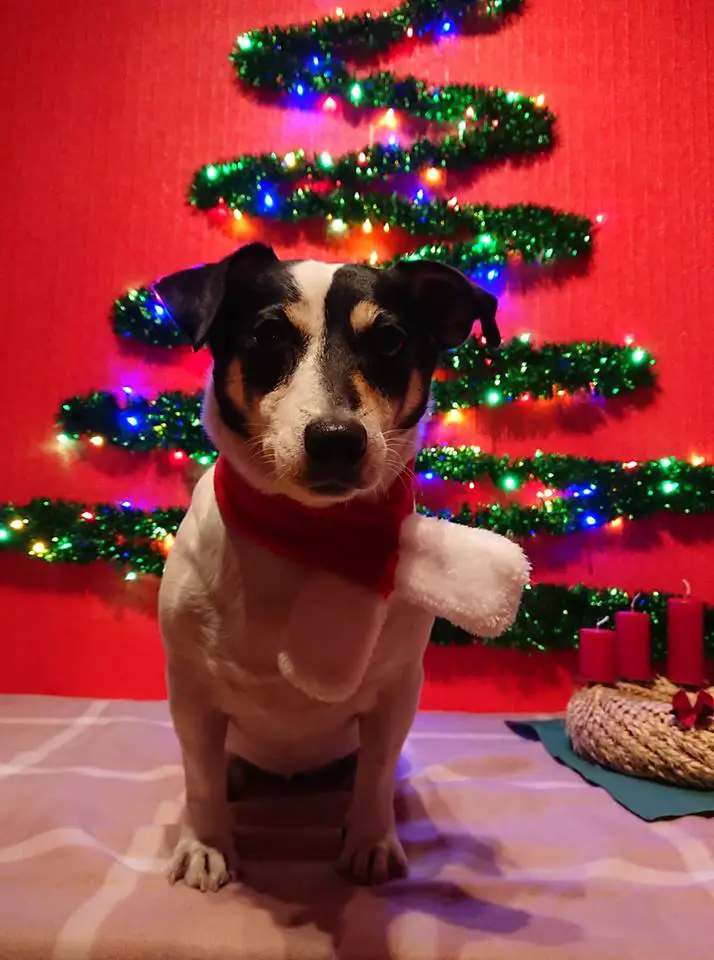 Before picking out your Christmas tree, consider going artificial versus a live tree. This can be helpful because of how curious pets can be, cleaning up a knocked over artificial tree is a lot easier than a real tree. Also keep in mind that a real tree is more susceptible to catch on fire near an open flame. It is also recommended to keep the tree bare for a few days before decorating so your dog will get used to the new item in their house.
Step 2 – Elevate & Secure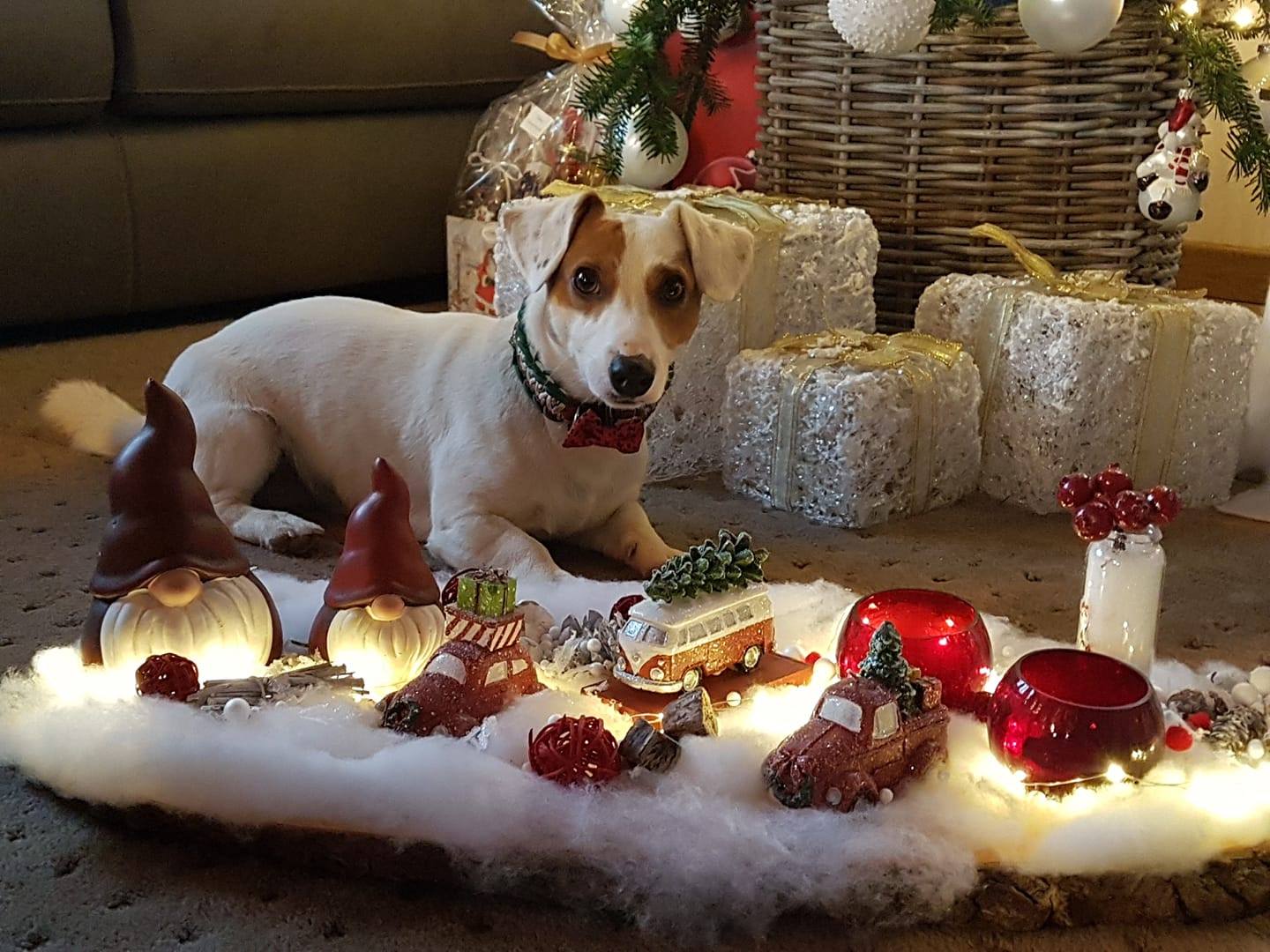 After you've picked out your tree, decide where you are going to put it. Consider keeping it elevated or out of easy reach for your dog. This could mean using a different tree stand or even a small end table to raise it up. Also keep it secure by using wire or fishing line and securing it to the walls or even the ceiling. This will make sure that it is as upright and steady as possible if it gets knocked into at all.
Step 3 – Fragile Ornaments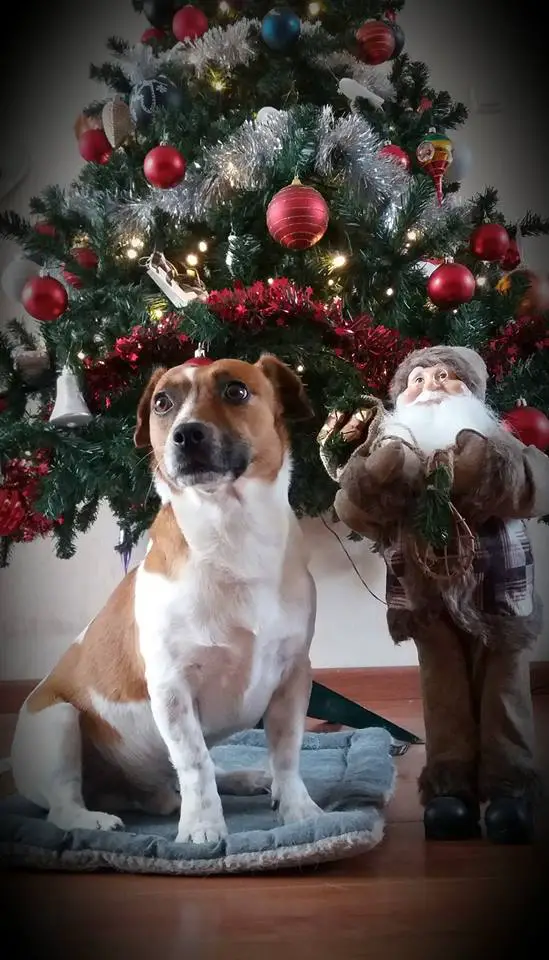 When decorating your tree, put more fragile and sentimental ornaments toward the top. Even if unintentional, accidents can happen and something as small as your dog bumping into the tree can cause ornaments to fall and break. Also curious dogs or other pets may try to play with the ornaments towards the bottom of the tree, using plastic ones toward the bottom may be another good idea to avoid breaking. When considering these tips and also properly securing and elevating your tree, accidents shouldn't be as likely to happen.
Step 4 – Avoid Food as Decor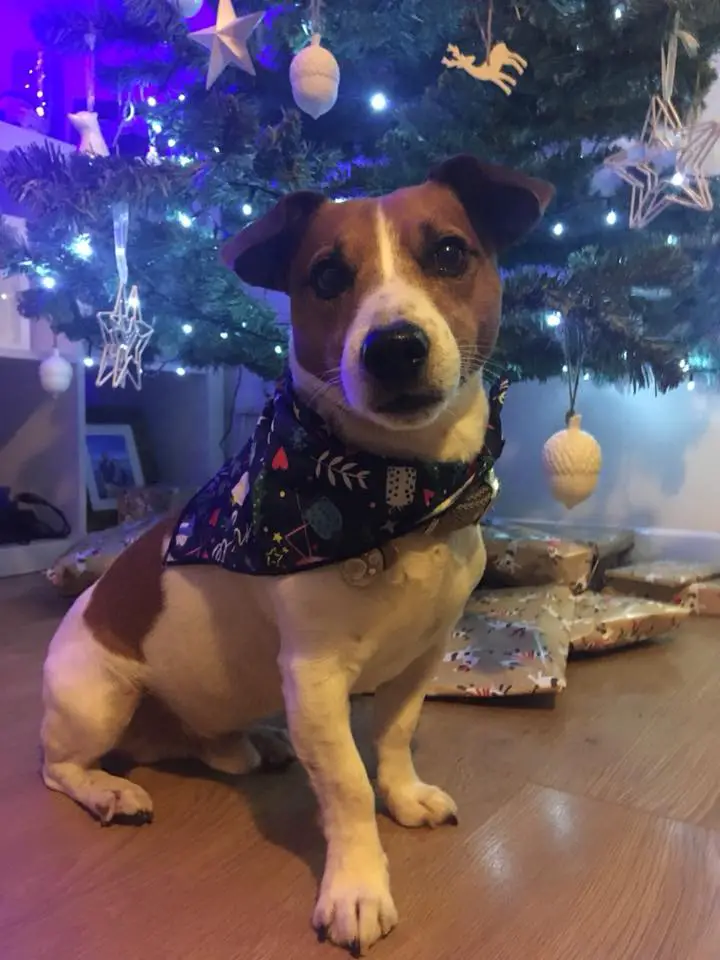 Some family traditions include decorating the Christmas tree with food items such as popcorn, candy canes, nuts, gingerbread men, and more. Chocolate especially can be toxic to dogs. Dogs are curious by nature and might try to eat what is on the tree. Avoid an emergency trip to the vet and just leave it off!
Step 5 – Other Decorations
Decorations are what truly bring together a Christmas tree and the options are endless! As discussed before, avoid putting the fragile ornaments toward the bottom of the tree, but instead consider using plastic or paper ornaments that are dog friendly. Along with this, be cautious when it comes to christmas lights. Chewing on lights or other wires can be very dangerous so be sure that they are not hanging too low.
Step 6 – Save Presents For Last!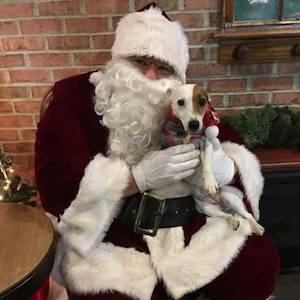 To avoid your presents being messed with or broken into (not just by curious kiddos…) wait until right before Christmas to put out gifts. Dogs may try to smell through presents and even rip into them to see what's inside. Protect your pup this Christmas by considering their curiosity and following some of these steps to have a fun and safe holiday with your furry friend!