*This post may contain affiliate links. As an Amazon Associate we earn from qualifying purchases.
Jack Russell Terrier Coat types can be divided into three different categories: smooth, broken, and rough. Sometimes it can be extremely difficult to distinguish what category a terrier falls into.  Here are some of the favorites picked by our viewers of broken and rough coats.
Enjoy!
"Alfie is having a good hair day."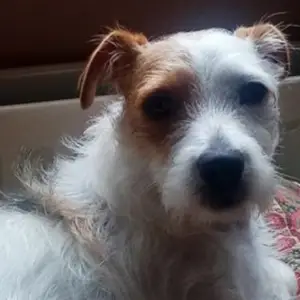 Little Penny enjoying the scenery and beautiful grass.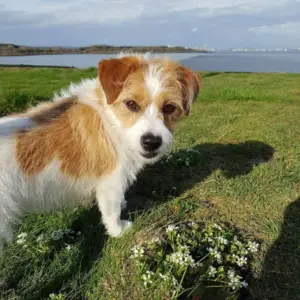 Racket can't hear very well but has a heart of gold!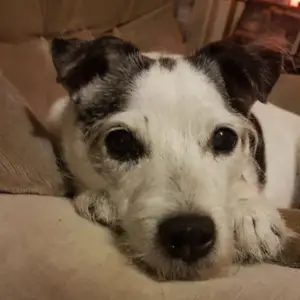 "Hello Everybody!  My name is Trudy and I am a rescue."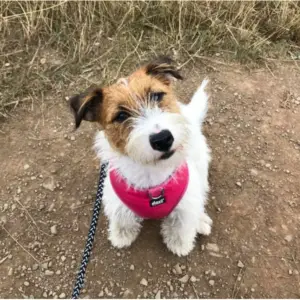 Milo's wirey hair itches his owner's face and heart.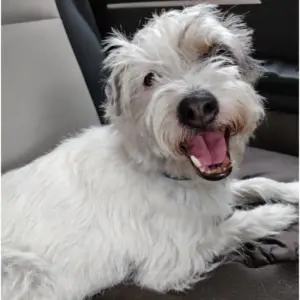 Double the cuteness.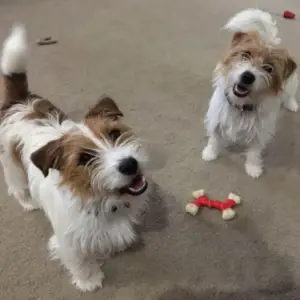 "I got caught in the rain!"- Max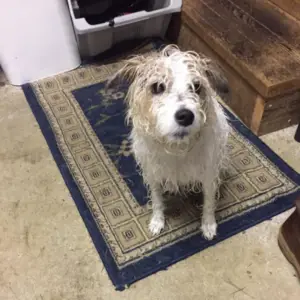 "I love the beach" – Winnie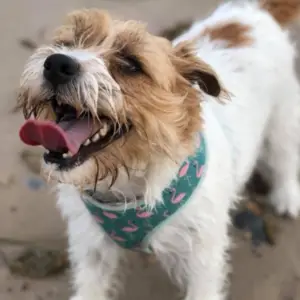 "This is my favorite toy." – Jess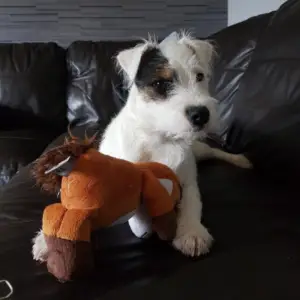 "I love going for car rides!" – Bonnie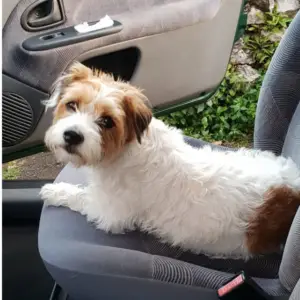 Two JRT's are better than one!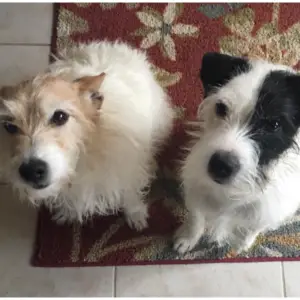 A close up of Cliff.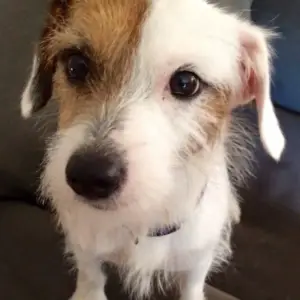 This is the face of a "Monster."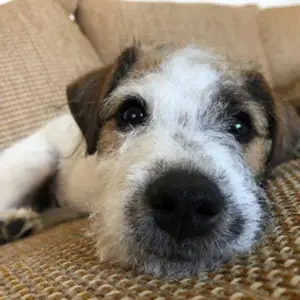 "Am I as cute as these pillows?"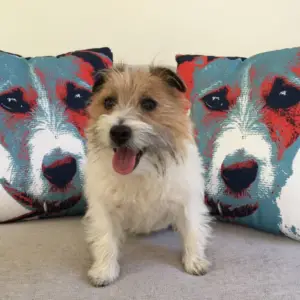 Kramer has on his favorite vest.