*This post may contain affiliate links. As an Amazon Associate we earn from qualifying purchases.
If your Facebook feed is like mine right now, it's chock full of ads for overpriced mass-produced tat with a picture of a Jack Russell Terrier slapped on it. Some of it is cute, but most of it? Eh.

Meanwhile, there are so many working artists out there who produce high quality custom work. And their work is stunning!

Etsy is a marketplace for unique items handcrafted by individual working artists. So if you're looking for a unique, JRT-themed gift, and you want to support individual artists, take a look at some of our favorites.
All of our picks are handmade to order by artists in the United States, Europe, and around the world.
Custom Sculpture of Your Jack
AlexArtEmporium in Britain makes bespoke polymer sculptures — and that includes sculptures of your pet. All you need to do is send in photos of your Jack from different angles, along with a description of the pose you're looking for, and the artist will create a one-of-a-kind figurine just for you. (Approximate size: 8cm high) Check out some of their amazing work.
Personalized Jack Russell Charm Bracelet
Mrs. Charmit in the United States creates custom adjustable bangle charm bracelets, with an adorable Jack Russell charm. You can customize with charms of other breeds, as well as with other dog-themed charms. Charms and bangle are silver plated zinc alloy.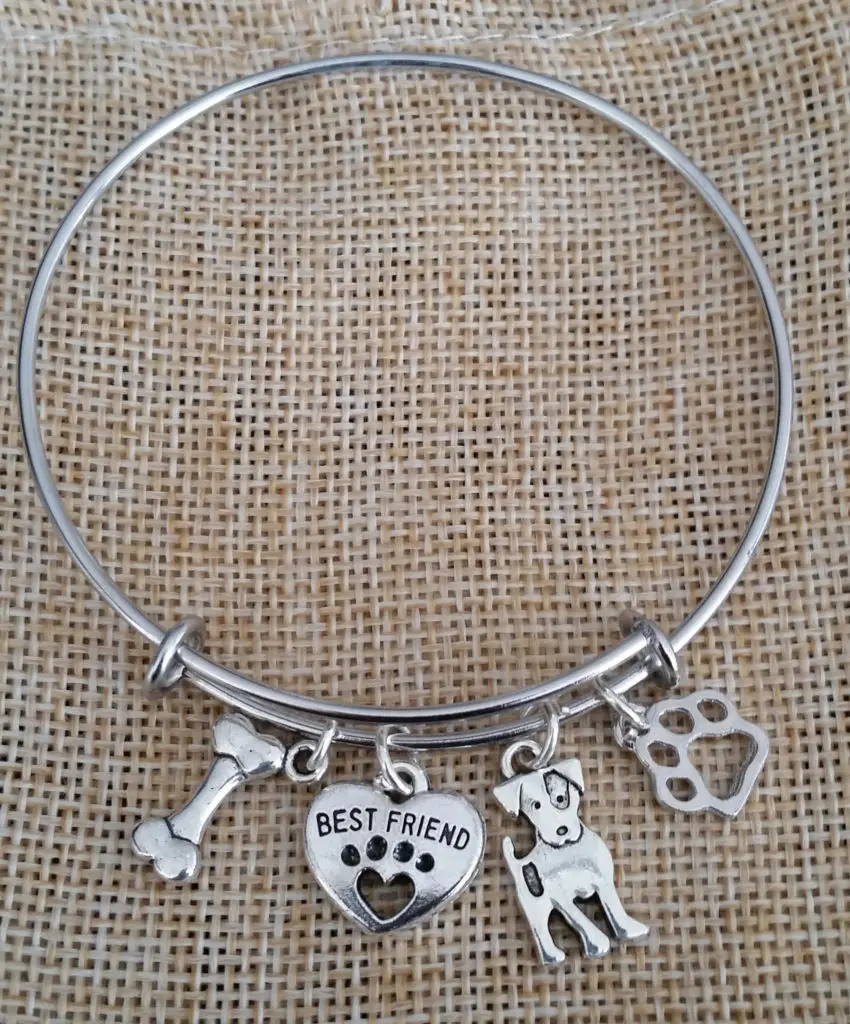 Hand-Drawn Pet and Pet Parent Portrait
Constanza Tonini Design of Italy will create a custom hand-drawn, hand-inked portrait of you and your Jack! All you have to do is send a photo of you and your best buddy, along with instructions, and the artist will send you something spectacular. From the customer reviews, the designer appears to be very accommodating and easy to work with as well.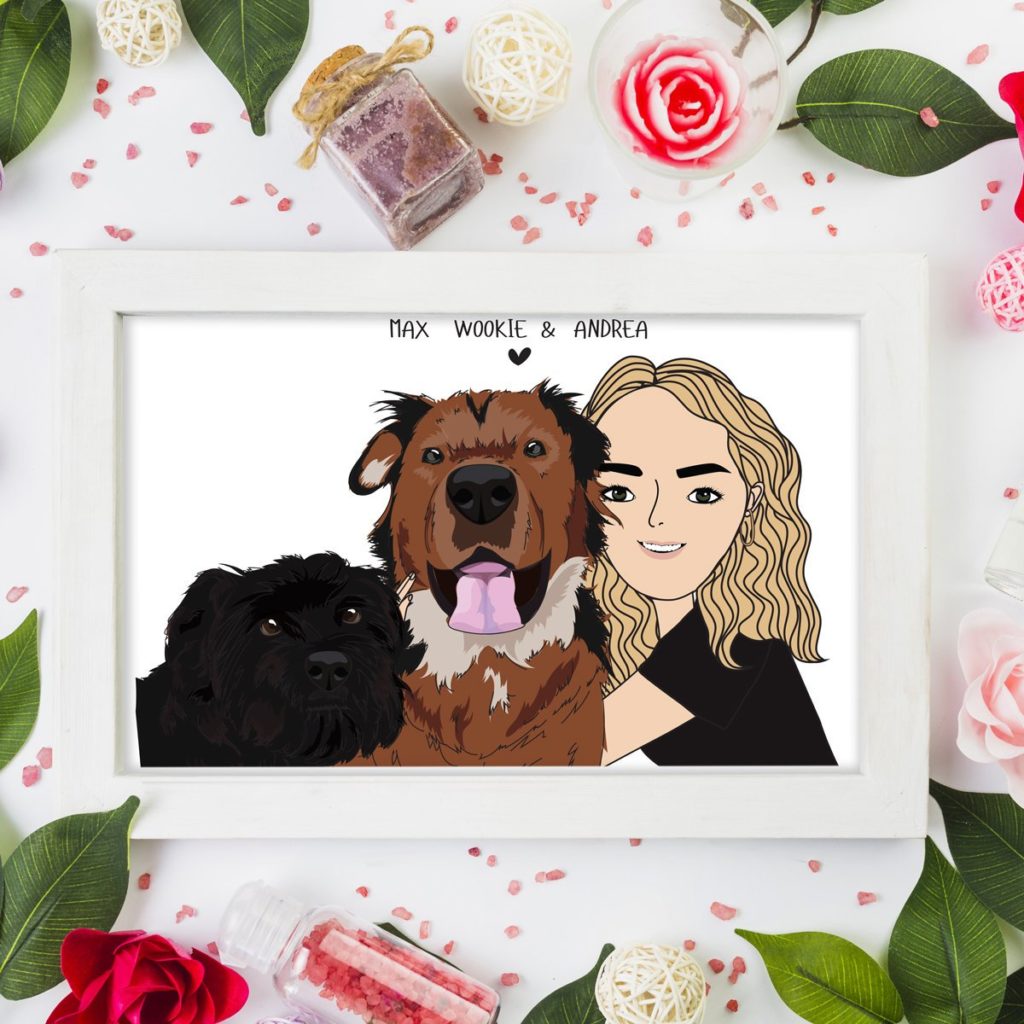 Handmade Drink Glasses
Now this is interesting. If you're looking for art you can use, Uniquely Wild Decals in the United States makes handmade sand-blasted glasses with JRTs in four different classic poses. You can choose from stemmed glasses or stemless. The glasses are made to order, and in addition to adorable Jacks, you can choose other kinds of dogs, and other designs as well.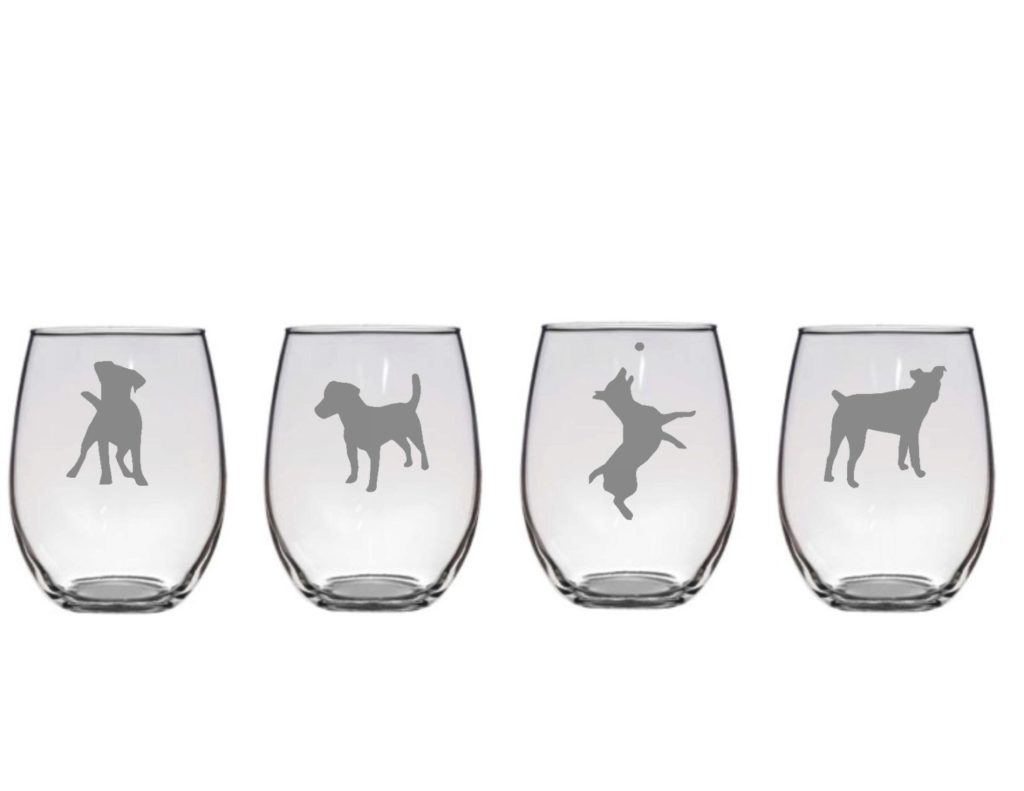 A Handmade Jack Russell Scarf
Susie Faulk Designs in the UK digitally prints their own fabric with designs that they have created. And one of those designs is a gorgeous Jack Russell print! Once the fabric is completed, they make it into this beautiful, 100 percent cotton scarf. You can buy the scarf with other dog breeds as well. They also make other Jack Russell themed items, including purses, pouches, and bags.
An Etched Portrait of Your Best Friend
Mignon and Mignon Designs in the United States will use a photo of your Jack — or any other pet — to create a one-of-a-kind etched portrait on a metal disc. You can choose from gold, silver, or copper finish. Also, you can add text in a number of different fonts and alphabets. Simply make your selections and upload a photo of your pet, and you will soon have a custom, made-to-order etched portrait to wear on a chain or charm bracelet.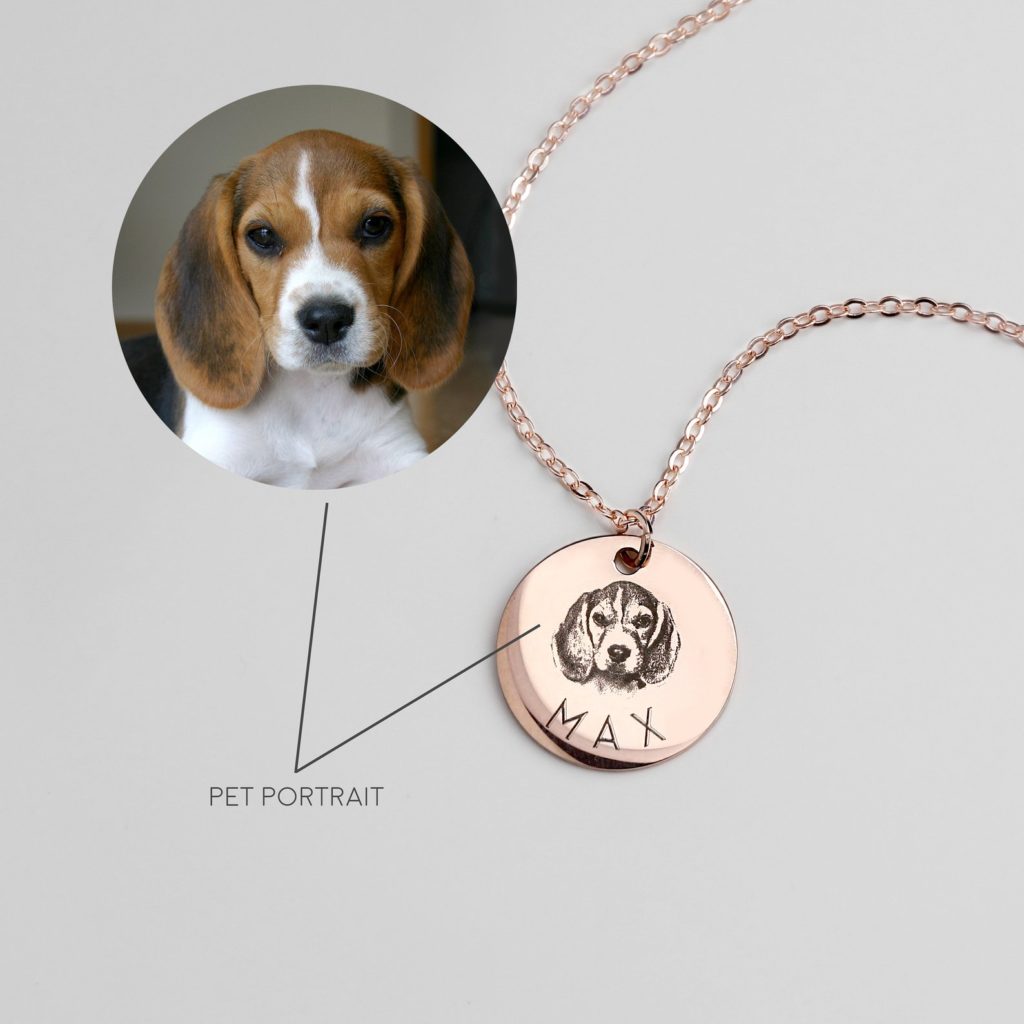 A Hand Painted Portrait Mug
Artist Vitraaze in Ukraine will take a photo of your pup, and use it as a model with which to paint a unique portrait mug. You can choose ceramic or glass. In addition, the artist has other products that they can personalize, including plates and vases.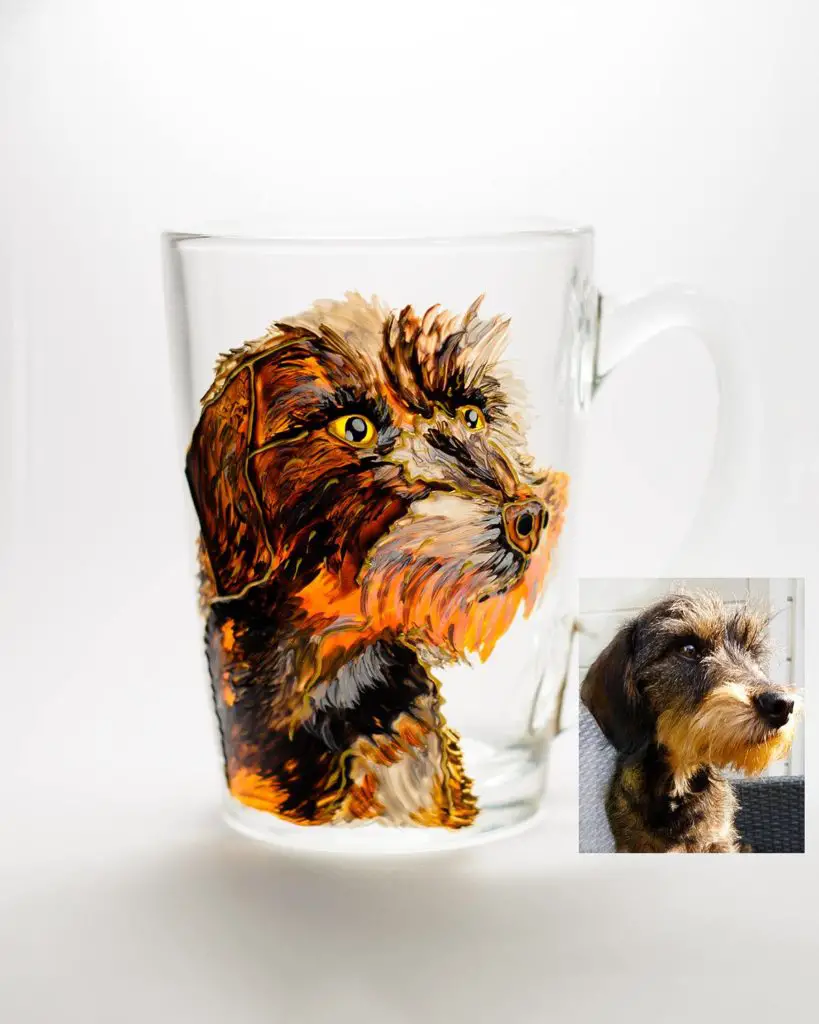 Hand Painted Ceramic Ornament
Hannah Farrs of the UK can liven up your holidays with a hand-painted portrait of your best buddy on a ceramic ornament. The artist uses your photo (or photos) to create a sketch of your pet. After you approve the sketch, the artist will paint it onto a 3.5-inch ceramic disc. They can also write a custom message on the back in gold foil ink. A unique gift for the holidays, or for any day!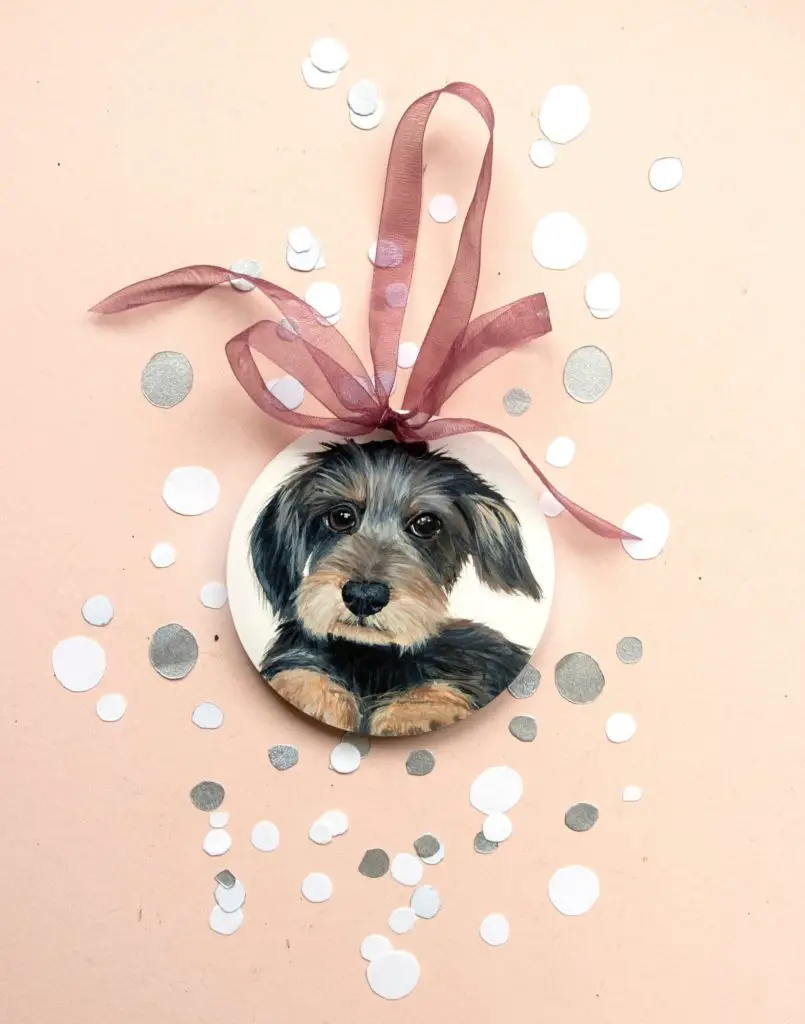 A Custom Portrait Pillow
Even if your dog isn't allowed on the couch, this fun pillow will be. And if your dog is a couch pup, maybe they'll want to snuggle with their own portrait! Canadian artist North Legends will use your photo as a basis for a colorful portrait of your pet. And it's not just printing your photo onto fabric. Check out this colorful hand-created portrait!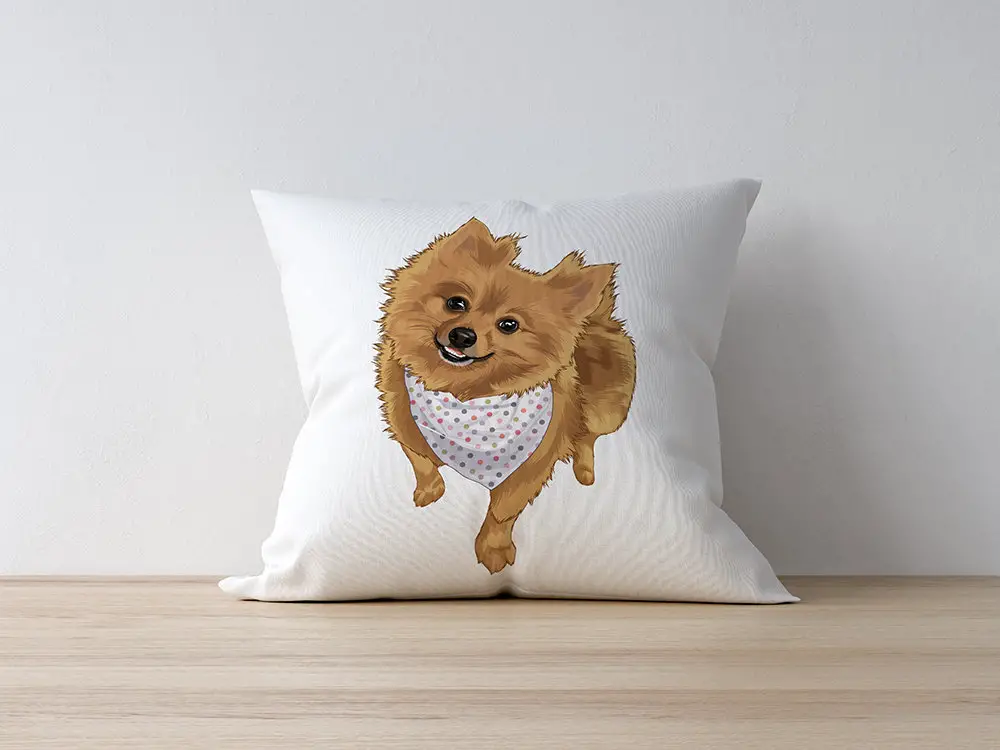 Why Settle for Less?
If you're looking for a gift, or a memorial piece, to immortalize your Jack, why settle for something mass-produced, when you can have something unique and custom-made? And why give your money to a faceless factory, when you could be supporting individual working artists in your community and around the world?
Art is alive, and it's likely in your backyard. Why not have a look?
Featured Image: Public Domain, via Wikimedia Commons