*This post may contain affiliate links. As an Amazon Associate we earn from qualifying purchases.
These JRT's are so lovable and want kisses all the time from everyone!
Kisses from my brother!

This adorable JRT loves cheerleaders!
Smooches for everyone!
This JRT is getting some kisses from his mom!
Just one more..
This sweet face is begging for a kiss!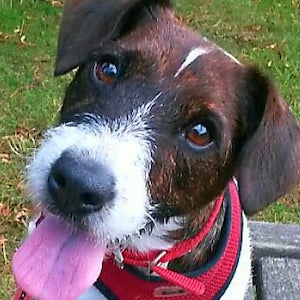 Oh what's that? A kiss for me?
Who could say no to this sweet guy?
This JRT is giving some quick kisses at the beach!
Looks like someone just got lucky and got a kiss!
This JRT is so loving he wanted to give a horse a smooch!