*This post may contain affiliate links. As an Amazon Associate we earn from qualifying purchases.
These heartwarming stories about how these 10 JRTs got adopted will make your day! Which one is your favorite?
Sheba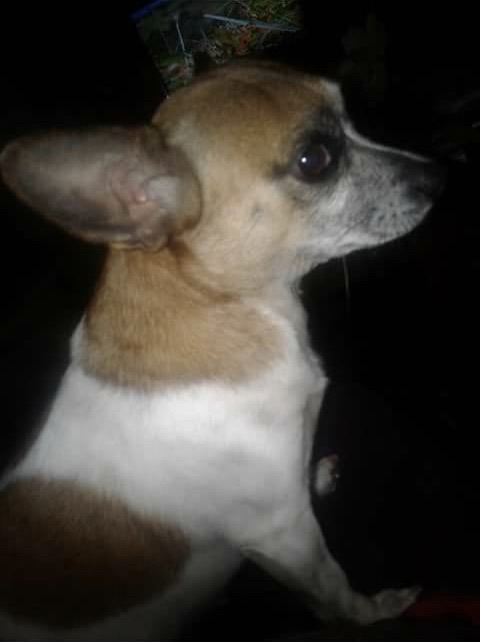 "My Brother and sister in law gave me mine, they rescued her and another from under a river bridge, Her Name is Sheba, She's my Baby, couldn't imagine my life without her!"
"My little gift from God"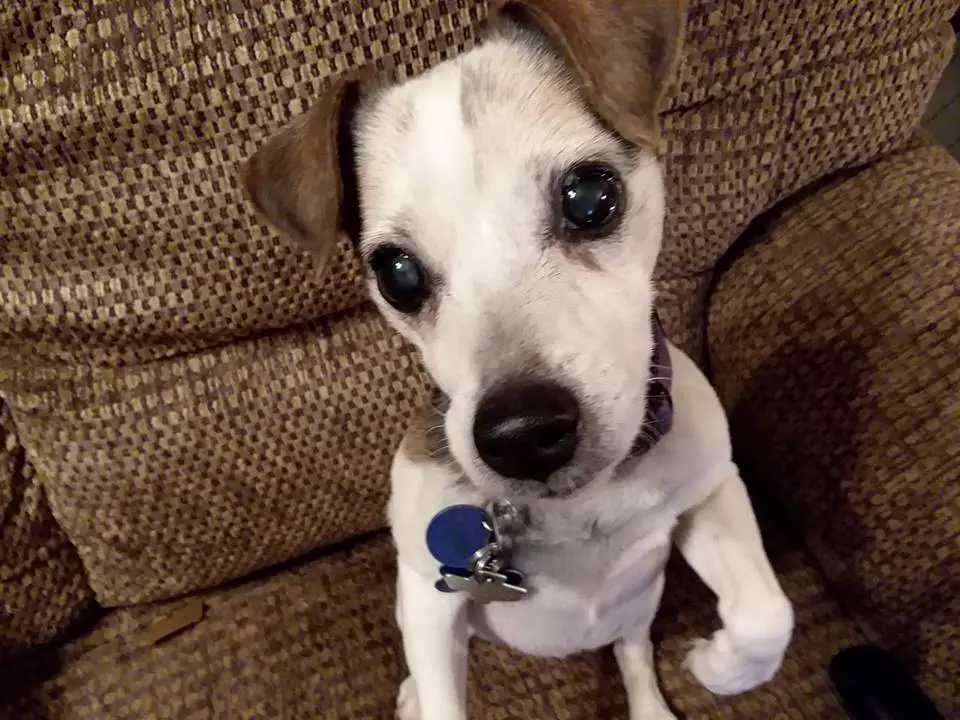 "[Got her as a] surprise – long story but I got her 6 weeks before I lost my dad ( I was his primary care giver). Because of her I had to get up and keep going each day. I see her as my little gift from God"
Rocco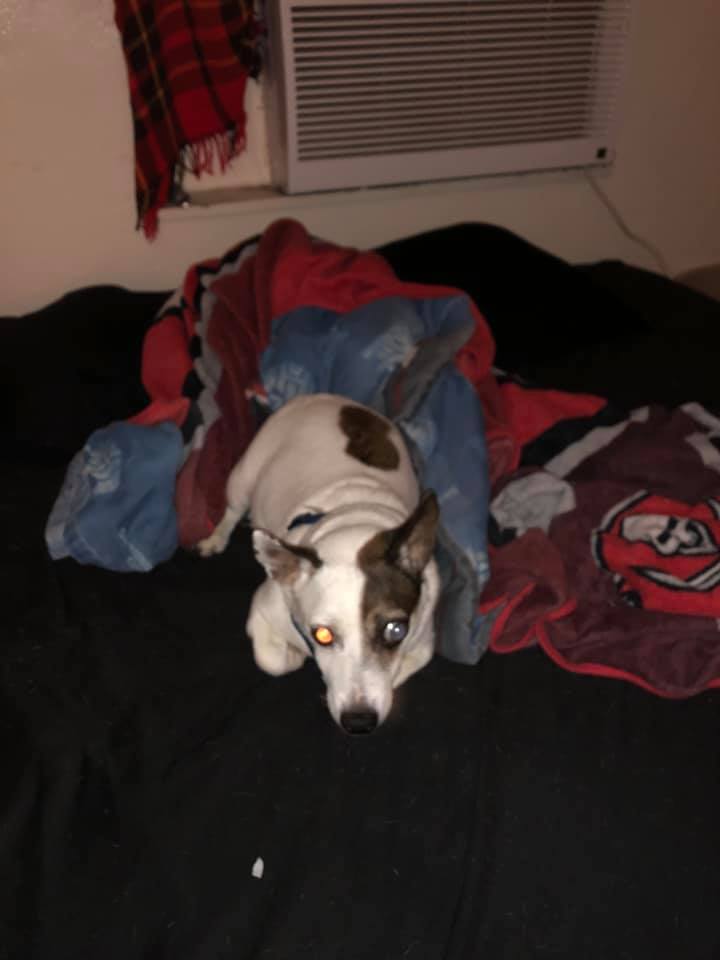 "Yes. About 2 months after I had to have my beloved Husky Keiko put down, a friend of my brothers called my mom and asked her if she thought I would like to have a JRT puppy (they had 2), and I had ALWAYS wanted one. So later that day she brings me an 8 month old tricolor boy named Riley and they kept his brother Rocco. About a few weeks later, their living situation changed and they were not able to keep Rocco, so I ended up with both of them! I'm hooked on Jack Russells now. Sadly, I lost Riley to a dog attack, but I still have my baby boy Rocco. He's going to be 12 this year, and he's blind, but he's still a sweet boy that adores his daddy!"
Cutie from Australia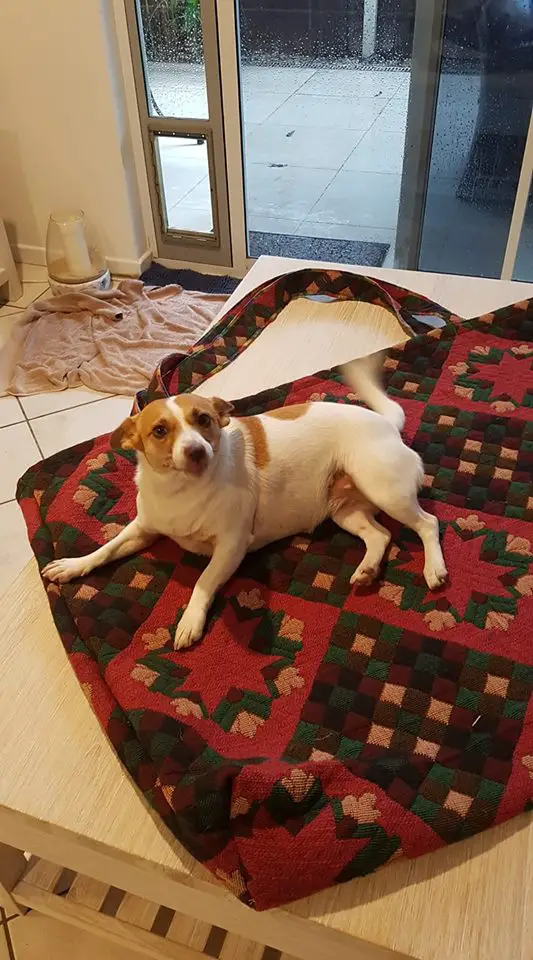 "You were full of ticks and fleas and no idea of what a lead was in the rainforest in Australia. Now you know love."
Billy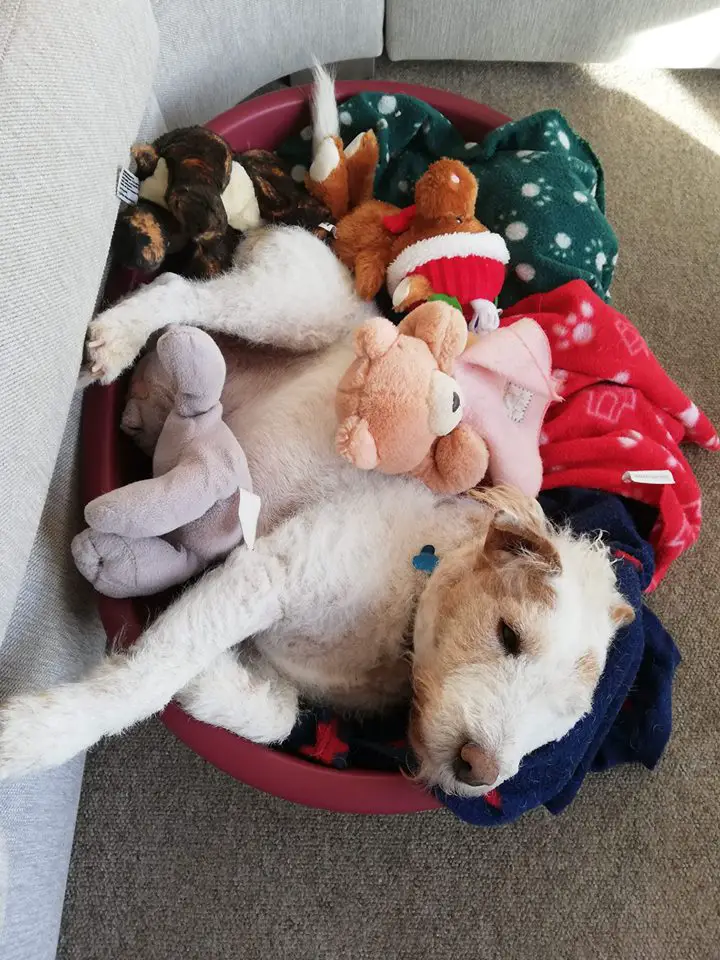 "We are your 4th home. We adopted you from our local rspca centre 4 years ago. You had been there at least twice when we met you, you didn't even have a proper name!! You were called Bi Bi (short for Freebee, as you had been given away in a pub!!) you were a sad little fella, very different to the cheeky monkey you are today. Its been a wonderful 4 years and we're looking forward to many more with our beautiful Billy!"
Zeeka
"You were left tied up outside and forgotten about. I didn't even know you existed the times I visited that house. Your owner told me a neighbor was having pomeranian puppies so I told her I wanted one for my kids. I gave her the $250 for them to give to the neighbors and waited the 4 weeks for them to be ready. The day I was to pick up the pomeranian puppy I came home to find you on my porch in a beat up carrier. I found out that your owner had stolen my money and dumped you off because they didn't want to "deal" with you anymore. It took 3 months before you warmed up to me and another 6 months or so to warm up to the kids. But eventually you found with us you would no longer be abused and neglected. It's been 8 years and I'm thankful I got scammed because with you I found my adventure buddy. My Zeeka."
Rooster
"We had just moved into a new house out in the country and surely by chance did we meet. I was poised and ready to catch people tossing trash and garbage out of their cars in our driveway. Only, this time it wasn't trash. It was you. You ran up and huddled between my legs. You were tiny and afraid and I took care of you. After a week of trying to find a good home for you, I finally realized our chance meeting was fate. Seven years and some weeks later, Rooster still thinks he's the biggest dog in the neighborhood and fears nothing besides a big brown UPS truck delivering packages. I know every day how thankful you are of us welcoming you into our family. I hope you know how thankful we are for you letting us become your pack."
Little guy…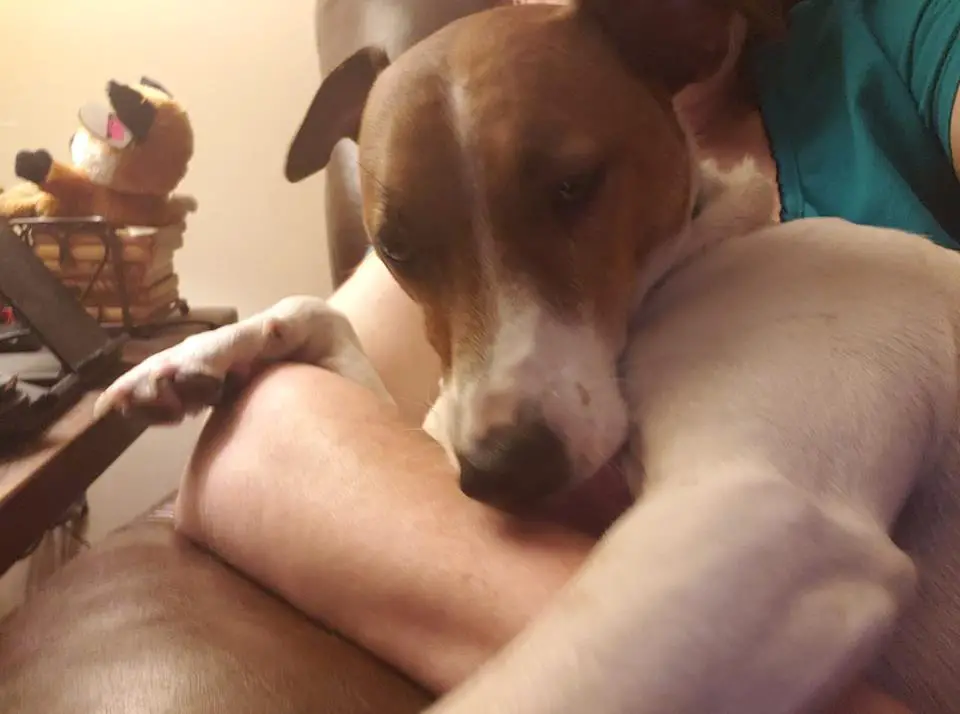 "My little guy was on a local site for sale. I met him and his sister. She was so big and puppy fat and my guy was so tiny and scared. He jumped in my arms went down the sleeve of my oversized sweatshirt. I said I am taking him. He's been my best friend ever since."
Two cuties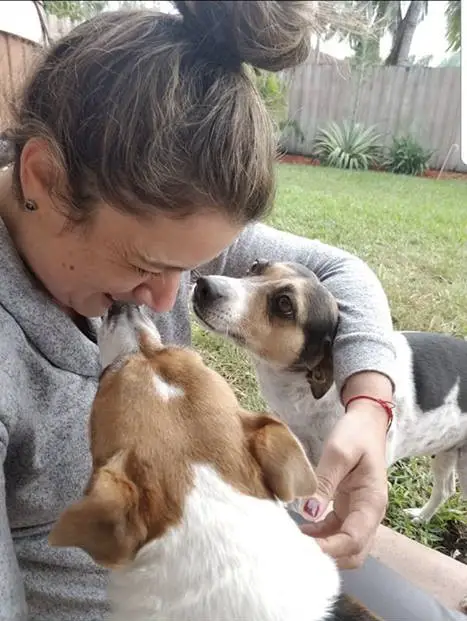 "You both belonged to two mean families that would abuse you. We rescued you from those monsters! Now you both live an amazing life with your father and I and we lived happily ever after."
Cowboy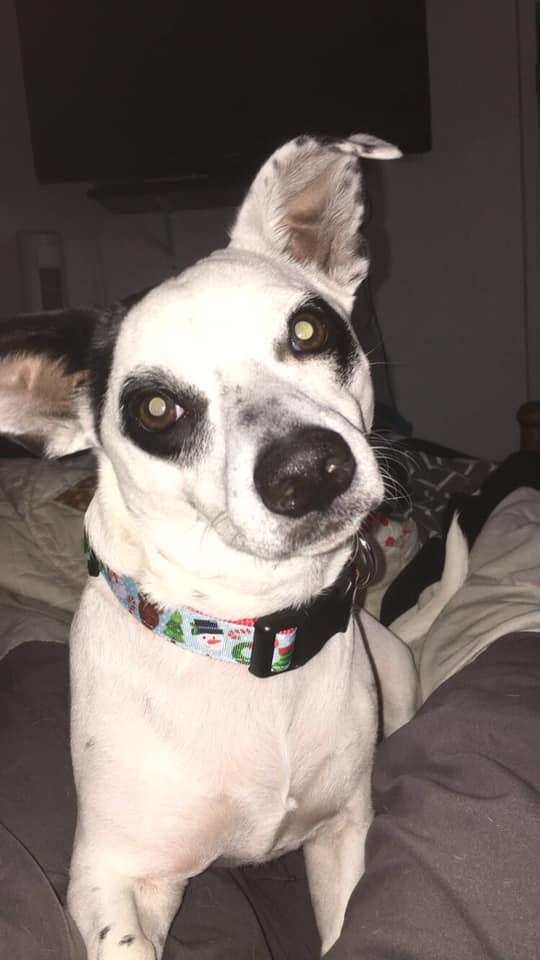 "Someone threw him out of a car when my bf was going to go feed my horses. He picked him up and he was only 2mo old. I told him we couldn't keep him, to find him a home… needless to say I fell so in love. My sweet boy never leaves my side now and is the light of my life. My sweet cowboy."
All photos & captions were submitted via Facebook – thank you to all the wonderful JRT owners for sharing your stories.