*This post may contain affiliate links. As an Amazon Associate we earn from qualifying purchases.
For a sporty dog like the Jack, there's no accessory quite like a backpack. Whether it's to help you carry your friend over rough territory, or so that your Jack can pack his or her own snack, a backpack is what you need. And a lot of them look darn cute, too.
Pack Your Jack
A backpack is an easy, hands-free way to take your dog with you, through tricky situations. Whether it's on public transport, or through a crowd, or over rough terrain, the right backpack can help you pack your Jack right along.
Jupiter favors a front-loading carrier. This makes it easy to go along on bicycle adventures, and to see the world from a human's eye perspective. It also allows Jupiter's owner full use of her hands. And it doesn't upset the balance of the bike.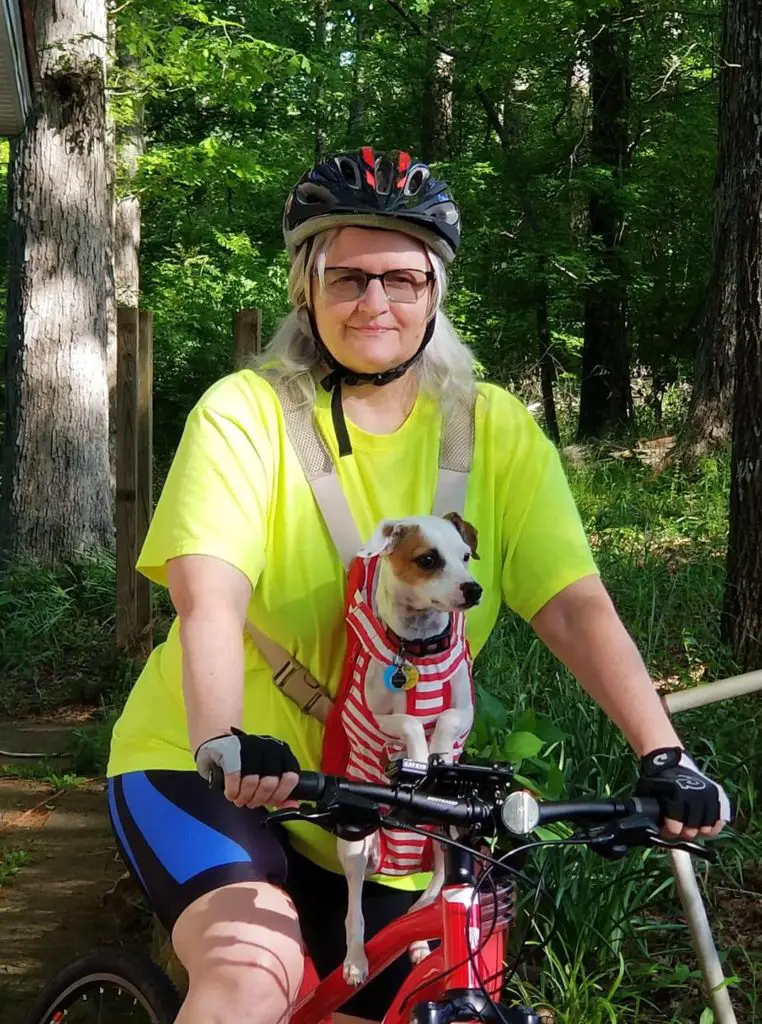 Now here's a Jack in a traditional, back-mounted backpack. In fact, if you have the right pack, it doesn't even have to be specially made for dogs. This one has a drawstring closure, and, apparently, plenty of room to pack a Jack as well as a snack.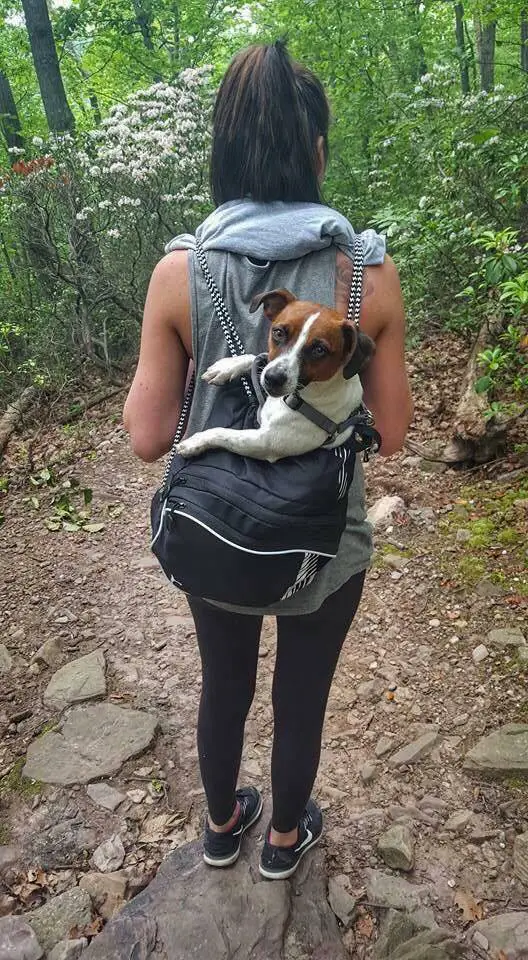 Your Jack Can Also Pack
The sporty Jack Russell is capable of pulling his or her own weight, so why not take advantage of that extra energy and have your pup carry his or her own snacks, toys, etc.? There is a large variety of backpacks made just for dogs. All you have to do is find the one that fits the best — and, of course, best conveys your dog's unique personality.
Kiko of Calgary, Canada, is ready for school with this human-backpack. We're not sure this model is optimal for doggy adventures, but it's a great photo, nonetheless!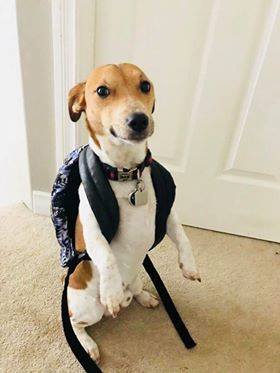 Jack is ready for adventures on land and in the sea, with a full-body doggy backpack. This pack looks to be made of durable, water-resistant nylon ripstop, and fastens around the chest and below the waist. What'cha got in there, Jack?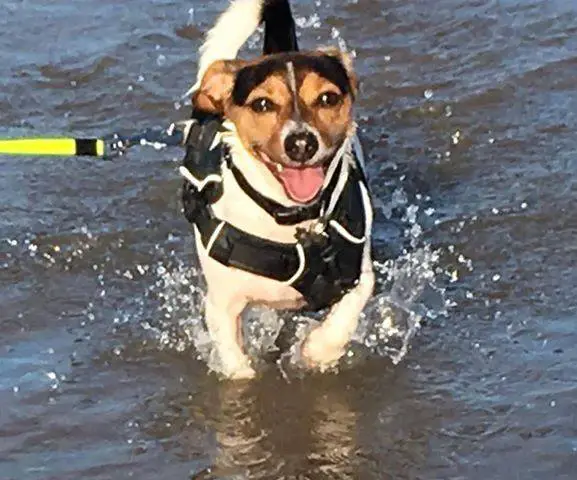 Colin's dog-sized human style backpack has room for plenty of treats, cleanup bags, and maybe even a tennis ball or two. The most important thing with any backpack is to make sure the pack is comfortable for your dog. It also needs to be easy for you to get on and off, even when your pup is raring to go.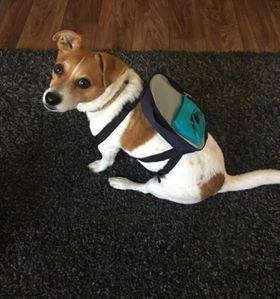 Texas Eddie's smart red pack is a natural for an adventure-filled trip, on the road or off.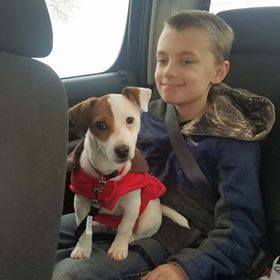 It looks like Sam is packing for the humans, too!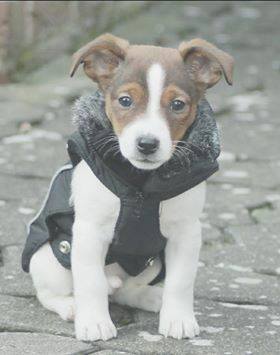 Coyotes are increasingly common, even in urban areas. And for small dogs, it can be a problem. This coyote vest has spikes meant to protect a dog from coyotes. It also doubles as evening wear if you're taking your pup to a punk show. It's not specifically a backpack, but if you live in coyote country, it's not a bad idea.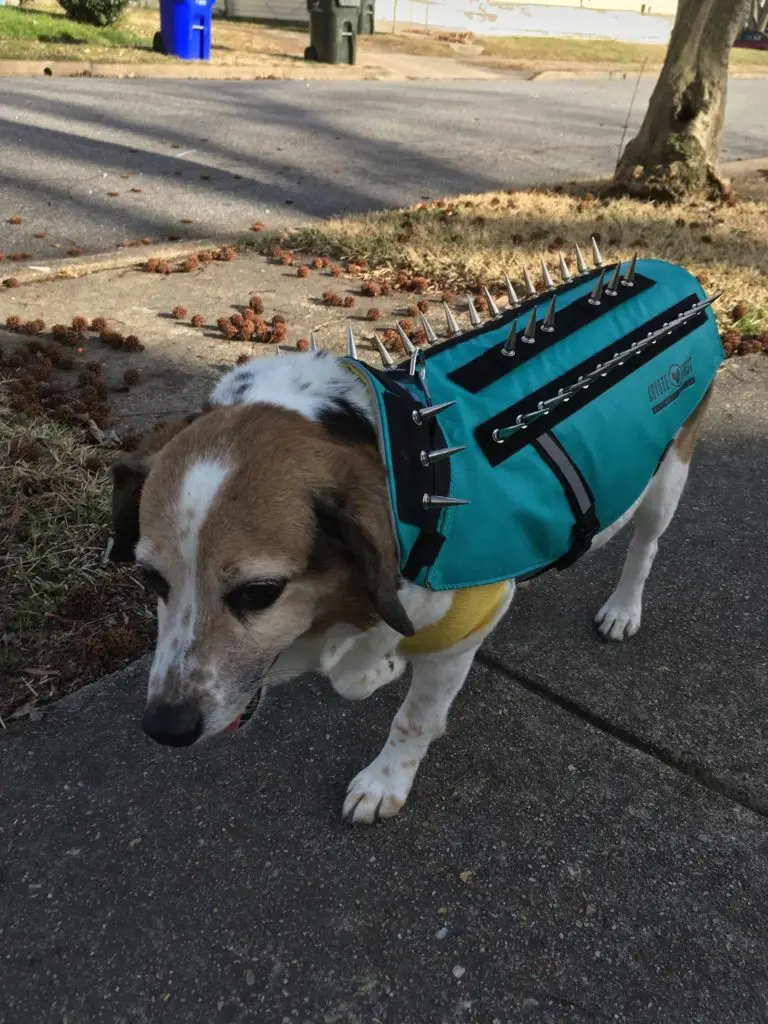 Oscar from Germany is ready for adventure. (The text reads "Mama's Darling.")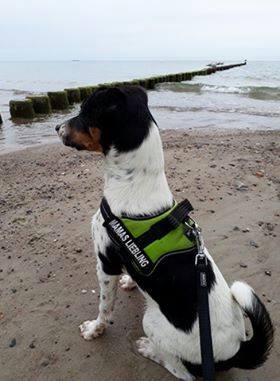 What Sort of Pack for Your Jack?
Whether you want to pack your Jack, or have your Jack pack their snack, think about a backpack. There are so many designs available, you're bound to find one that suits your lifestyle — and your dog's personality.
Do you have a favorite Jack backpack? We'd love to see it!
Featured Image by K9 Sportsack USA, via Etsy