*This post may contain affiliate links. As an Amazon Associate we earn from qualifying purchases.
Spots, dots and hearts!!  Here we have a collection of our most loved and unique looking JRT's.  These little darlings come in all shapes and sizes.  We love them all!
Enjoy
"Do I look cute in the tub?"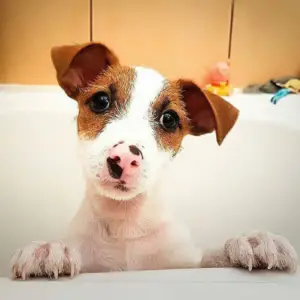 Do you see Zelda's heart?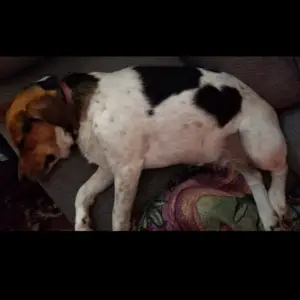 A perfect dot!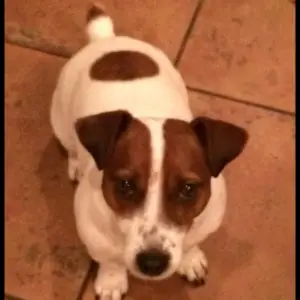 Tinker's sweet face at 3 months old.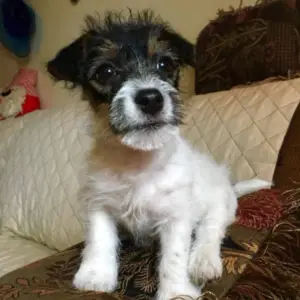 Here is Ted.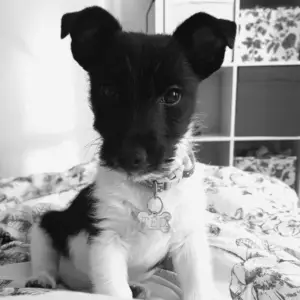 Luna we love your ears and freckles!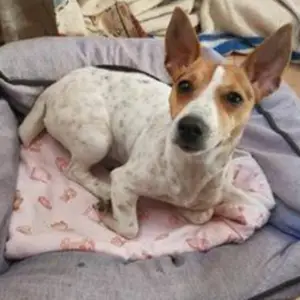 "Press my spot and I will give you a kiss."
Here is Bosse with the distinguished look.
"People say I have a special blue eye."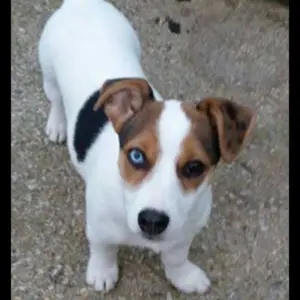 Zowie's eyes are intriguing!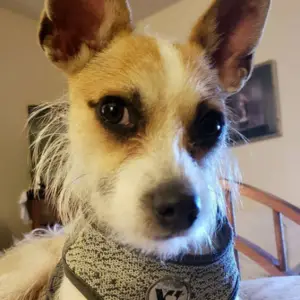 "With these good looks, I usually get what I want."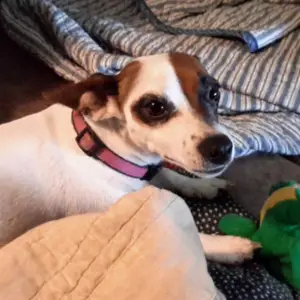 "Guess what my name is?  It's freckles."
Look who's hard at work.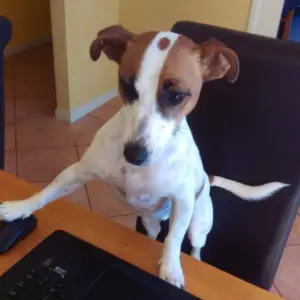 Bella from Holland stands out in a crowd.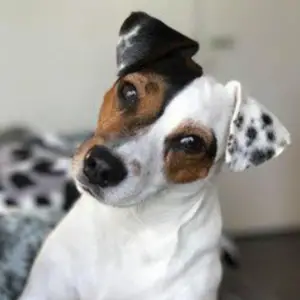 Cooper, we love your face!