*This post may contain affiliate links. As an Amazon Associate we earn from qualifying purchases.
Jack Russell Terriers are naturally full of energy and love to be outdoors and play. Here are three great toys to keep your energetic pup entertained!
Any Kind Of Ball
JRTs love to play, and they are great at fetch! Tennis balls or other ball toys make this game more fun, and can be thrown long distances for more running! This is also a great way to get rid of some pent up energy, or simply keep them occupied for a while.
Something Tough To Chew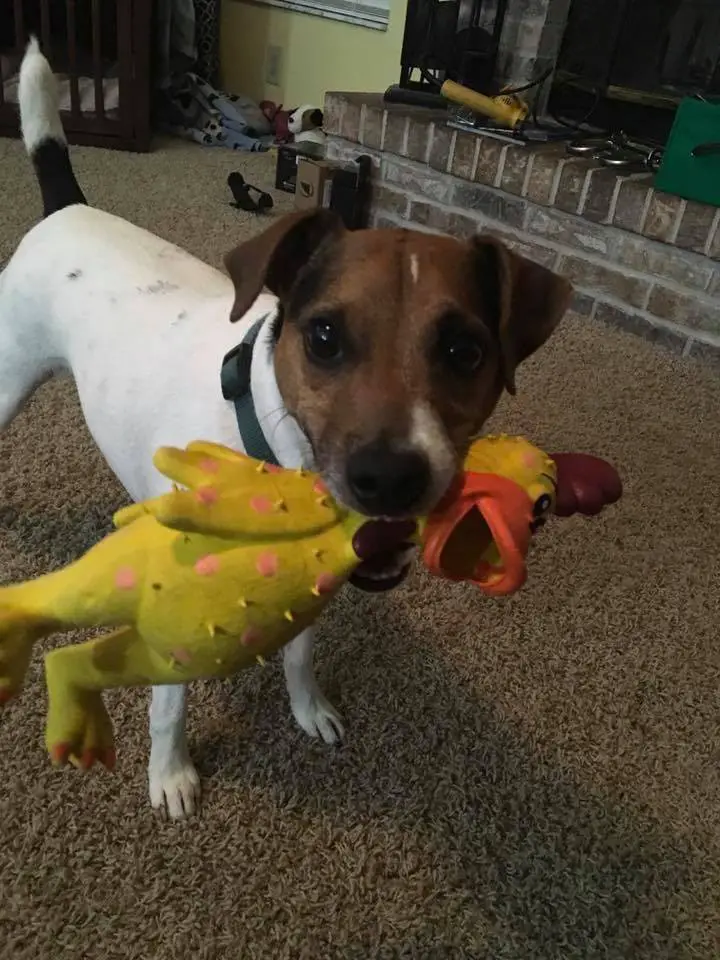 If your dog can't be running outside or in a large area, chew toys will usually do the trick. They keep any dog busy, but JRTs are usually pretty destructive and can easily break some of them apart. Many chew toys are labeled as to what kind of dog they are for, so look specifically for the ones aimed toward more destructive dogs.
Tug Of War
Rope toys or tug toys are a great option for JRTs and a fun way to play with your pup! Playing tug of war with your Jack Russell will keep them busy, and since you are engaging, it can even strengthen the bond between you. If your dog really enjoys this, you can also use playing the game as a reward for good behavior.