*This post may contain affiliate links. As an Amazon Associate we earn from qualifying purchases.
Every day is a great day to celebrate our dogs! But there are an astounding number of holidays around the world devoted to celebrating specific aspects of dogs and our relationships to them.
What are they?
We're glad you asked!
January
January is a time of new beginnings, and of committing ourselves to better, healthier habits. It's no surprise, then, that this month is both National Train Your Dog Month and National Walkies Month.
If your dog is already obedience-trained, why not introduce them to a new kind of training? And if not, then, well with a Jack Russell, you have your work cut out for you!
But what about specific dates in January? There are quite a few. Here are some of our favorites.
January 14
January 14 is National Dress Up Your Pet Day. So if your Jack loves to don a costume, put on their finest. You can even organize a neighborhood pet parade!
January 24
January 24 is Change a Pet's Life Day. If you're thinking about adopting a new bestie, this could be a great time to do it — especially since post-holidays, a lot of shelters see an increase in surrendered pets that were given as poorly planned holiday gifts.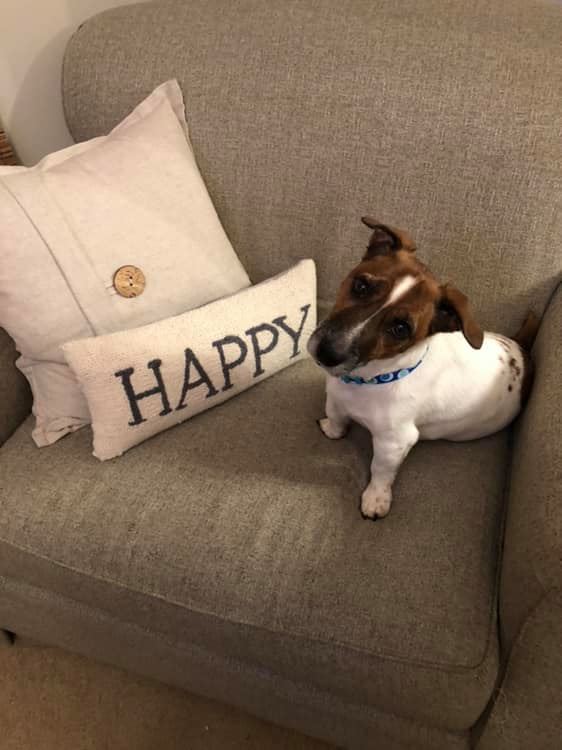 If you can't adopt, this is also a good time to donate time, money, or material goods to your local shelters and rescues.
You could also change your own pet's life with a bit of creative spoiling, or by taking them on a special doggy day trip or holiday.
February
The month of February has several themes, including Dog Training Education Month, National Pet Oral Health Care Month, Spay and Neuter Awareness Month, and National Unchain a Dog Month.
February 20
February 20 is World Love Your Pet Day. So do something nice for your Jack! Take them on a special trip, make them some edible goodies, or spoil them with some posh doggy gear.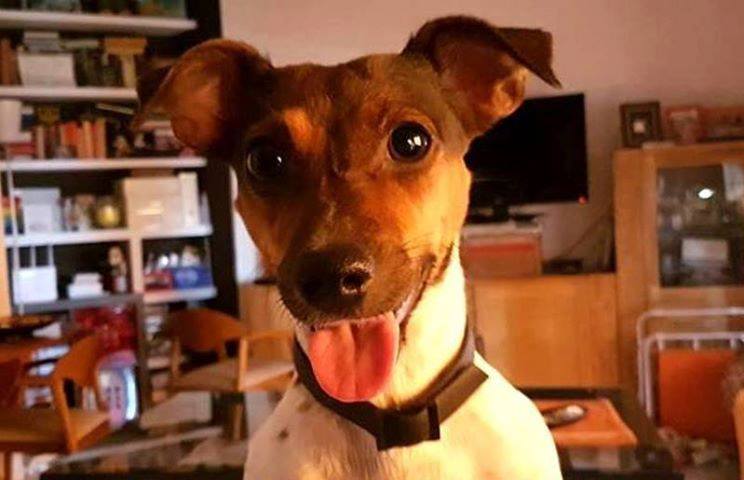 February 23
February 23 is National Dog Biscuit Appreciation Day. So why not whip up some homemade dog treats to celebrate?
February 26
February 26 is World Spay Day. Did you know that 85 percent of animals hit by cars were not spayed or neutered by their owners? Also in just six years, one female dog and her offspring can produce 67,000 puppies. That's a lot!
Of course you, being a responsible pet owner, have spayed or neutered your dog. So why not donate time or money to promoting spaying and neutering in your community?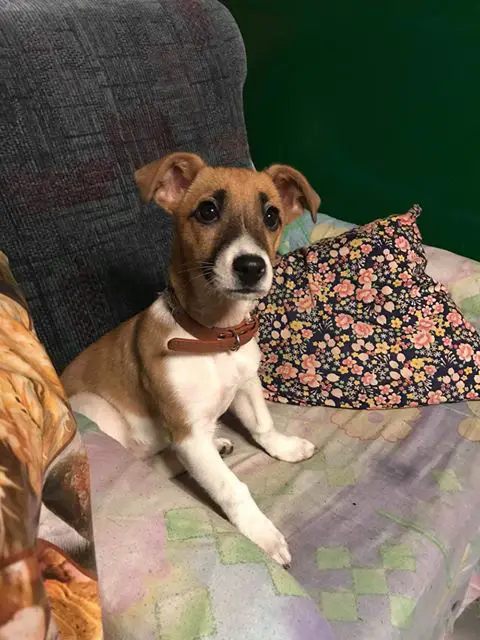 March
March has some unique holidays and events. What are they? You might ask. Well, check these out!
March 3
March 3 is "If Pets Had Thumbs Day." What on Earth does that mean?
Well, your Jack gets into enough trouble as it is, right? Imagine if he or she had the opposable thumb that makes the human hand so unique? Imagine if your Jack could, for example, use a can opener or a doorknob? Baxterboo describes this day as a day to be thankful that this is not the case.
I know we are!
March 13
March 13 is K-9 Veterans Day. When a lot of us think of military and first responder working dogs, we think of the Big Dogs: the German Shepherds, the Laboradors, and the Belgian Malinois. But plenty of JRTs have worked with the police and in other service capacities as well.
How can you celebrate K-9 Veterans Day? Consider adopting a retired military working dog. If that's not a possibility, you might also donate time, money, or materials to organizations that help retired MWDs, like Patriot K9 Rescue.
March 23
What list would be complete without March 23, that is, National Puppy Day?
Is there anything better than a warm, fuzzy puppy? Not much, we would argue. And I'm sure there are plenty of folks who would love to celebrate this day by bringing home a whole basket of new friends.
But there are other ways to celebrate National Puppy Day, as well. You could, for example, work to end puppy mills in your area.
You could also learn more about puppy care, and work with your local rescue or shelter to teach others.
And you could also help to ensure that every puppy is a planned and wanted puppy by working with your local Humane Society to promote spaying and neutering in your community.
Crufts
Also, with March comes the Crufts International Dog Show! Who could forget Olly, the irrepressible Jack Russell, who stole the show at Crufts three years in a row? If you can't make the show itself — it's in Britain — then try to catch it on TV!
April
April is National Pet First Aid Month, and that sets the tone for a lot of April's celebrations. It's also National Heartworm Awareness Month and Prevention of Lyme Disease in Dogs month.
Do you know how to perform CPR on your dog? Do you have a disaster plan that includes your pets? If not, then April is a good time to remedy this.
Here are some other important April dates.
April 26
April 26 is National Kids and Pets Day. And the great thing is, there are a lot of different ways to celebrate that!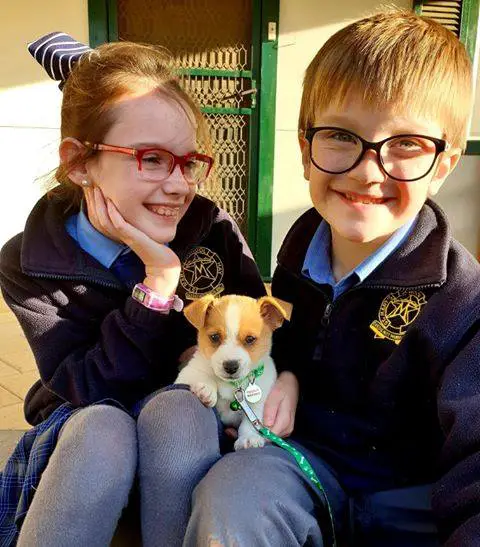 Take your kids and your Jack out for a special excursion. Take pictures!
Alternately, you could work with your local rescue, shelter, or Humane organization to teach children about responsible pet care and ownership.
April 28
April 28 is National Pet Parents Day. Dog Moms and Doggy Daddies, this one's for you!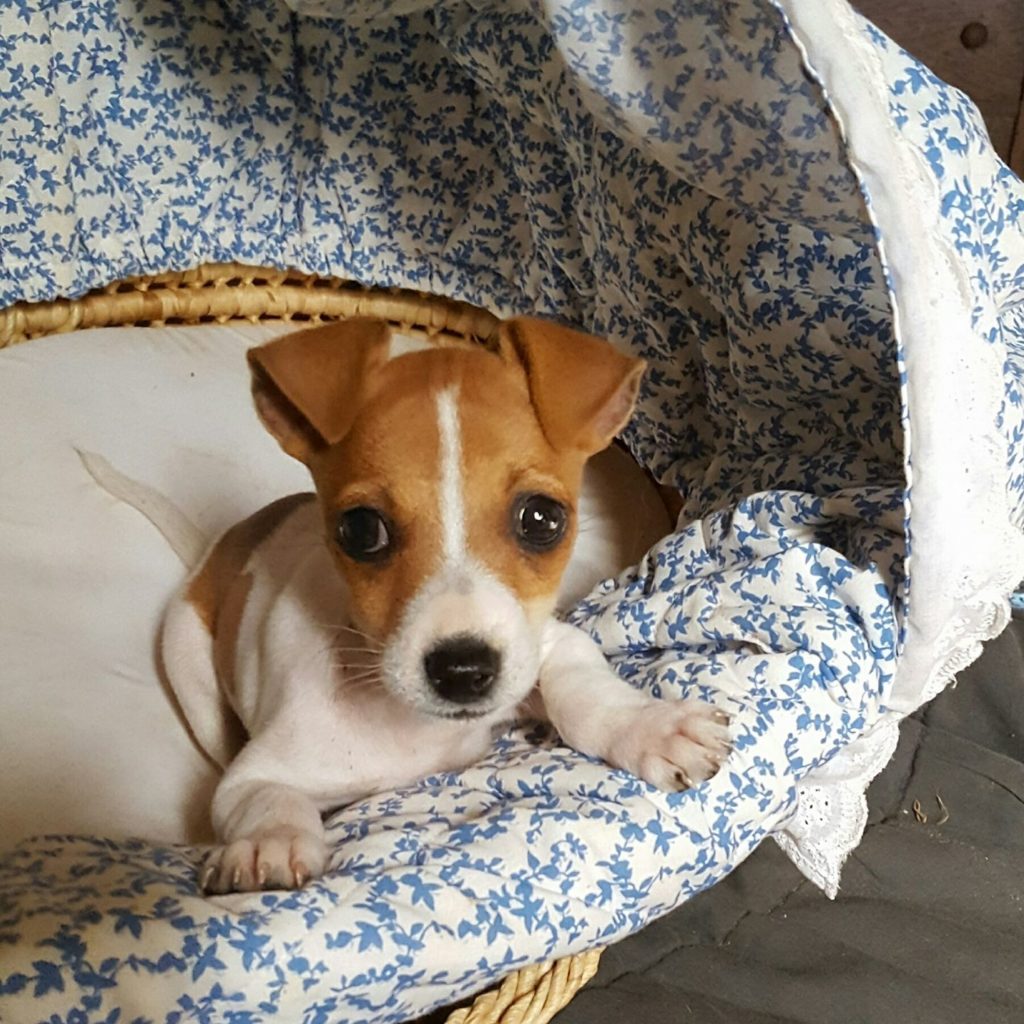 The Last Saturday
The last Saturday in April is World Veterinary Day. Do you have an amazing veterinarian? Does your vet clinic's staff go above and beyond? Then let them know how much you appreciate them!
May
May is, among other things, Chip Your Pet month. Is your dog microchipped? If not, then you should think about it. Shelters, laboratories, veterinary offices, and other organizations have microchip scanners that can read the information encoded on your dog's chip. In the event that your dog escapes — and let's face it, a lot of Jack Russells are escape artists — a microchip can help your dog to get back to you save and sound.
What else can you celebrate in May? Check these out.
May 3
May 3 is National Specially Abled Pets Day. And there are as many different ways to celebrate it as there are unique dogs to love.
Do you love a Deaf dog? Why not try your hand at learning to communicate with them through hand signals? Many dogs learn to do incredible things through hand signals rather than through voice. Plus, it can be a fun way to bond with your pet!
Does your dog have mobility issues? With a little work and ingenuity, you could make them their own wheelchair. You could also contribute to one of the many charities that work to make pet wheelchairs available to dogs in need.
May 8
May 8 is National Pet Disaster Preparedness Day. Do you have an emergency plan for your pet? If not, FEMA can show you how to put one together.
Do you know where your nearest pet-friendly disaster shelter is? If not, this is a good excuse to find out. And if there are none in your area? Why not work with your local breed club, Humane organization, or animal shelter to establish one?
June
June is a mixed bag of dog holidays. Here are some of our favorites.
June 9
For anyone who has ever loved, and lost, a pet, June 9 is World Pet Memorial Day. This is a day to come together and remember all of our beloved Jacks, Jills, and others who have crossed the Rainbow Bridge.
June 21
June 21 is Take Your Pet to Work Day! Do you have a dog-friendly workplace? Would you like to establish one? Talk to your workplace manager about organizing a Take Your Pet to Work Day celebration this June!
July
July is, interestingly, National Dog House Repairs Month. So if your dog has a dog house — and actually uses it — it's time to get cracking on any needed renovations. You know, like fixing the air conditioning or indoor plumbing. Heh.
And, on that note, here are some celebrations for the dog days of summer.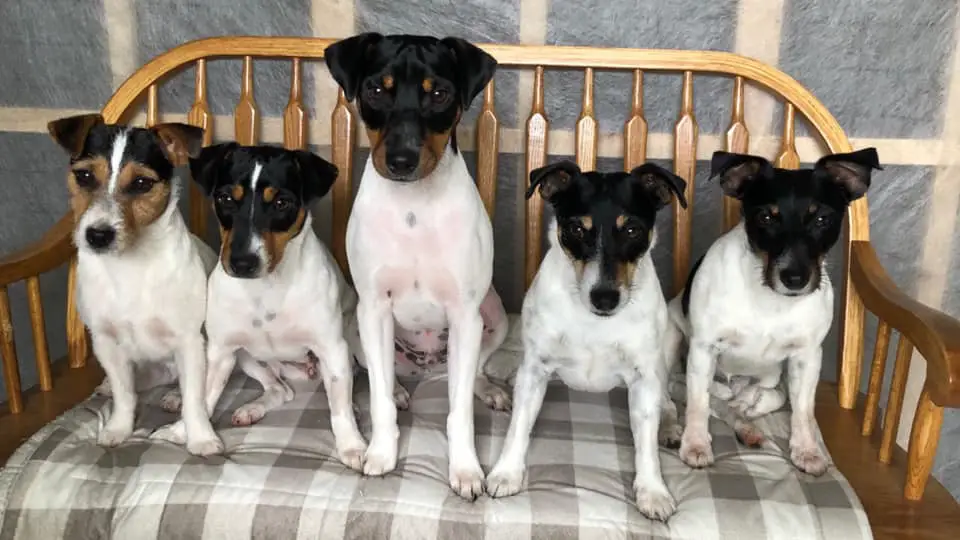 July 15
July 15 is National Pet Fire Safety Day. Do you have a fire escape plan for your home that includes your dog? If not, Petful has some tips that can help you to come up with one.
One of those tips is to put special stickers on your windows that will tell first responders there may be pets inside. Where can you get those stickers? Right here, and they're free!
July 21
July 21 is National Craft for Your Local Shelters Day. Lots of shelters and rescues are happy to receive donations of handmade animal toys, treats, bandanas, and beds. Plenty of these things are simple and inexpensive to make. They're also terrific service projects for charity and youth groups. Want to know more? Check this out.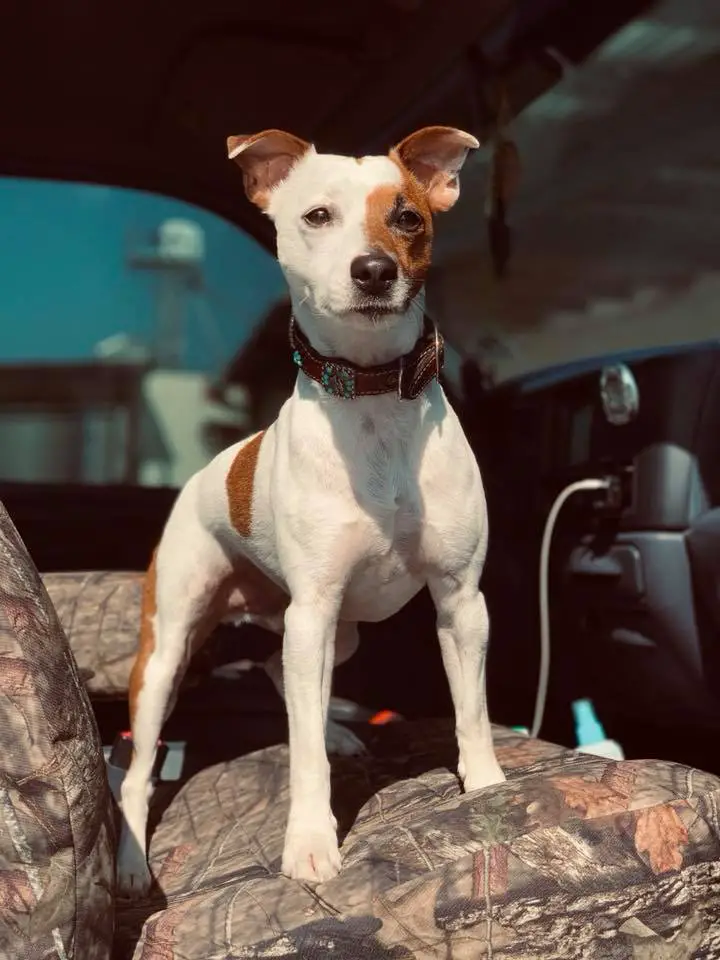 July 31
July 31 is National Mutts Day. There's a lot to be said for mixed breed dogs. And if one of the breeds in the mix is a Jack Russell, then that's even better! So celebrate!
August
August doesn't have a month-long theme. However, the first week is devoted to honoring assistance dogs. Service dogs, therapy dogs, emotional support dogs — they do lifesaving work, in different ways. So during the first week in August, reflect on assistance dogs and be thankful for all that they do for us.
But what about the holidays?
August 1
August 1 is the Universal Birthday for Shelter Dogs. So visit your local shelter. Pet some pups. Bring them a treat. Some shelters will even let you take their dogs out for walkies. And if you're in the position to do so, give some lucky shelter dog the best birthday gift of all: adoption.
August 10
This is one of our favorites, and probably one of yours, as well. August 10 is Spoil Your Dog Day. You know what to do!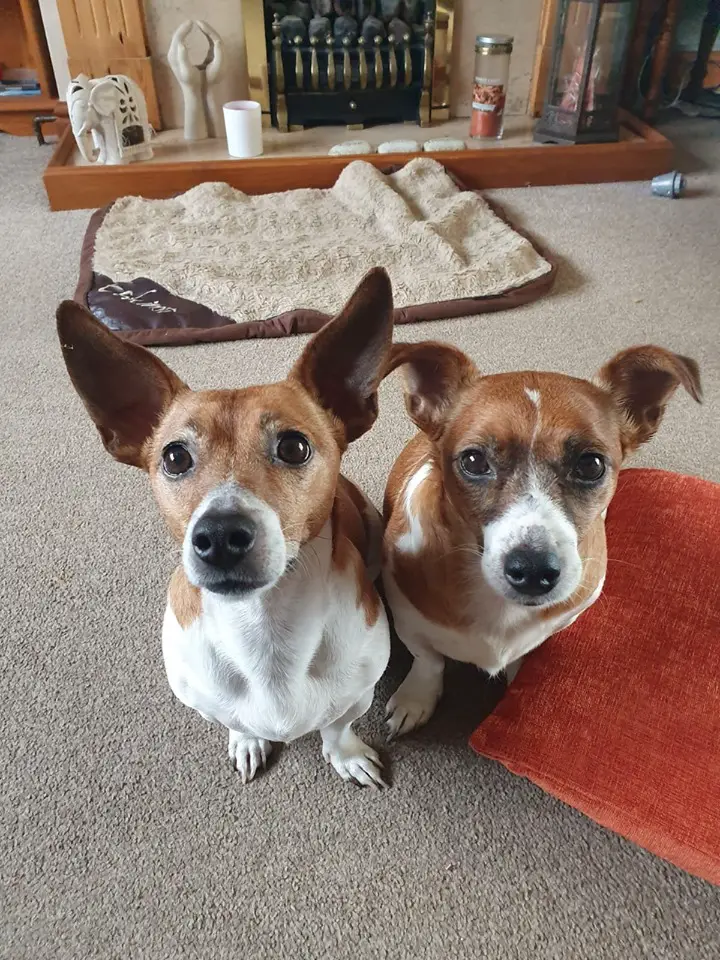 August 26
If that's not enough, August 26 is National Dog Day! How will you celebrate? With a trip to the doggy day spa? A romp at the dog park? Or maybe a camping trip? Whatever you do, make it special!
September
September has a lot of themes. It's National Guide Dog Month, for example. It's also National Responsible Pet Ownership Month. The last full week of September is both National Deaf Dog Awareness Week and Adopt a Less Adoptable Pet Week. It's also National Dog Week!
And a lot of the days in September do double or even triple duty as well!
September 8
On September 8, you have three choices: National Dog Walker Appreciation Day, National Hug Your Hound Day, and (another) National Pet Memorial Day. Take your pick, or celebrate all three!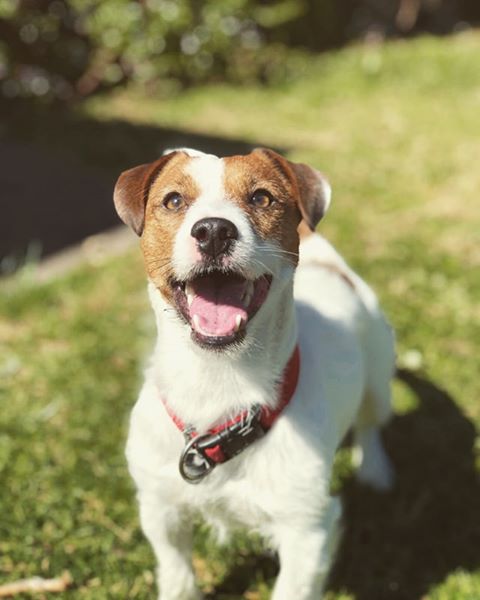 September 20
September 20 is National Love Your Pet Day. None of us needs any help with that! What will you do to celebrate?
September 23
September 23 is National Dogs in Politics Day, also called National Checkers Day after former President Nixon's dog Checkers. This is a day to celebrate all dogs in politics, whether it's the Queen's Corgis, President Obama's Portuguese Water Dogs, or Boris Johnson's Jack Russell Terrier! Which political dog is your favorite?
October
October, too, has many monthly themes. Some of them include Adopt a Dog Month, Adopt a Shelter Dog Month, National Pet Wellness Month, and National Service Dog Month.
October is also host to several excellent celebratory days.
October 1
October 1 is National Black Dog Day. Did you know that it's not just black cats who are less likely to be adopted than their varicolored counterparts? Black dogs, too, have a lower adoption rate. People mistakenly associate black dogs with aggression. Also, black dogs don't tend to photograph as well as other colored dogs. Are you in a position to help? If so, this is a fabulous time to do it.
October 1 is also National Fire Pup Day. Fire dogs don't just ride on the truck with the firefighters, and they're not all dalmatians, either. Some Fire Pups go to schools to give presentations to children about fire safety. Others help to investigate possible arsons. And some Fire Pups do search and rescue after a fire to look for survivors. So let's take off our big red hats for fire pups!
October 4
October 4 is World Pet Day. This is a great time to celebrate your Jack Russell and all of their animal friends as well! If you have multiple pets, throw them a party!
November
As winter moves in and frost teases the ground, spare a thought for our frosty-faced friends. November is Adopt a Senior Pet Month. Did you know that many Humane Society branches and rescue organizations will reduce or waive adoption fees for senior animals? }
What's a senior dog? It depends on the dog, of course. But many people consider dogs over age five to be "seniors." But for the peppy Jack Russell, who has an average lifespan of 13 to 16 years, that's just getting started!
Are you in a position to help a senior pup? If so, what are you waiting for?
November 1
November 1 is National Cook for Your Pets Day. Cook for your Jack Russell? Why not? It's easier than you think! You can even make treats that you both will enjoy!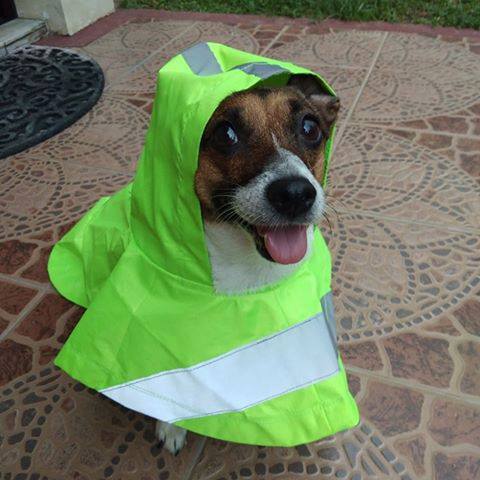 December
December has enough going on that they don't need to designate a monthly theme. But there are a few important pup holidays to keep in mind. Aside from the ones humans celebrate!
December 10
December 10 is International Animal Rights Day. What's that?
Well, governments around the world are formally recognizing that animals are sentient creatures with certain inalienable rights. Animal rights advocates seek to protect animals from harm and unnecessary pain.
So, what can you do? Why not donate time, money or material support to your favorite animal welfare organization? You could also educate yourself about the state of animal rights in your area, and work to strengthen laws that protect animals.
It's Always Time to Celebrate!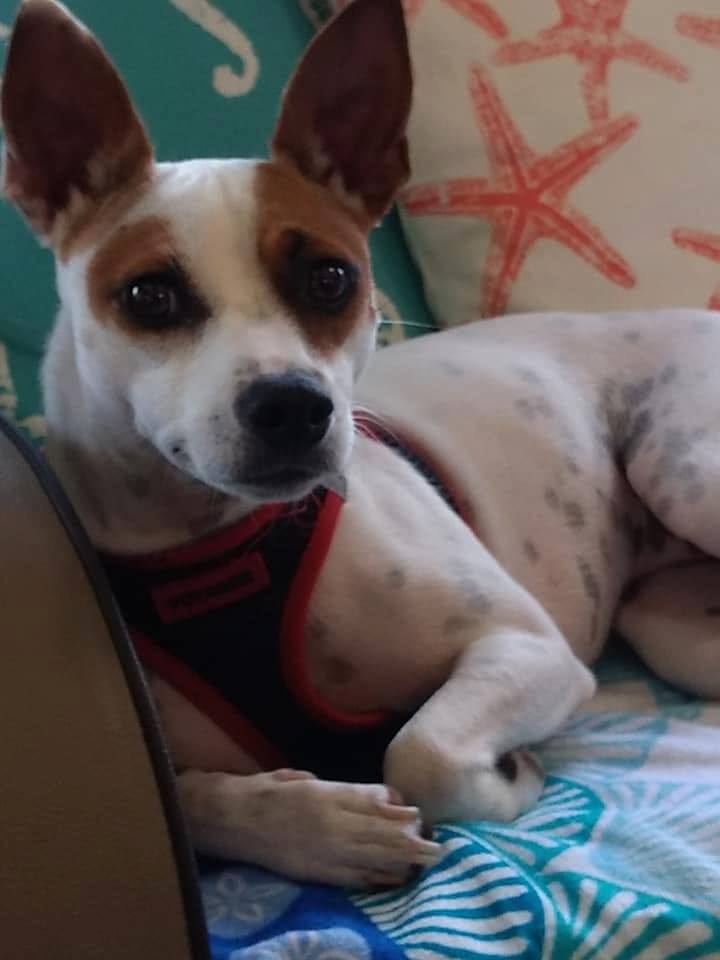 Isn't there a Jack Russell Day? We couldn't find one — and that's a crime!
On the other hand, for JRT pet parents, every day is Jack Russell Day!
These are just a sampling of holidays around the world that celebrate dogs and other animals.
What's your favorite?
Featured Image: Pixabay License by Custard Martini via Pixabay